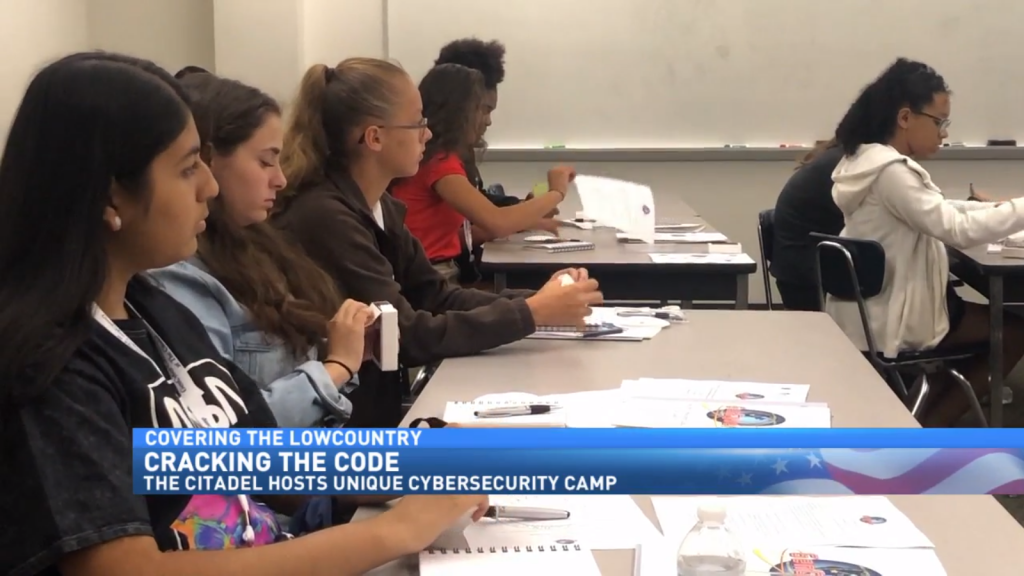 The Citadel is hosting its third GenCyber camp for girls after receiving funding from the National Security Agency (NSA), and from the National Science Foundation (NSF).
This week, Lowcountry girls in middle school and high school will take on cybersecurity.

Women make up only about 20% of the global cybersecurity workforce, according to Cybersecurity Ventures

Staff at the Citadel say the camp is the only GenCyber camp in the state, and one of 122 camps held nationwide.
The Citadel's mission is to spark the minds of young girls to smash codes in different aspects of cybersecurity, at no cost to them or their families.
"We are teaching secure coding with drones, we are teaching cryptography, add then we are teaching cybercrime polices and cyber ticks using case scenarios and mock trials," said Program Director Shankar Banik. "So we are trying to cover all aspects of cybersecurity."
Staff at the Citadel say around 167 girls applied for the camp this year, but there were only 20 spots available.
The camp wraps up this Friday. You can click here to find out more.