Good to Go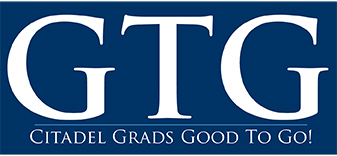 Citadel cadets and students transform their achievements into thriving careers in a variety of fields – from protecting America through military and police service to educating our youth.
They head cyber security teams, are engineering leaders, fly jets and drones, make scientific discoveries, lead civic service projects around the globe, run for office and own their own companies.
Stories of cadets, students and alumni forging a path as leaders with the help of their Citadel education.
See what alumni of the South Carolina Corps of Cadets and The Citadel Graduate College have to say about their experience at the college.
How did The Citadel contribute to your success after graduation? Fill out a short form to let us know!
Claim and customize your page on Merit, an online network that publicizes achievements from enrollment to graduation.