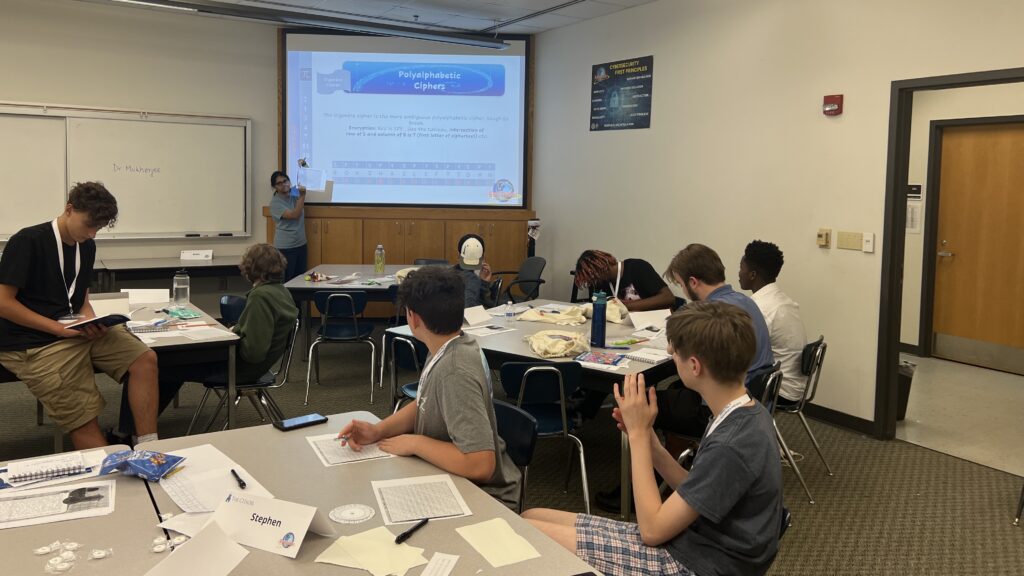 Each year, The Citadel STEM Center of Excellence hosts multiple on-campus events to provide hands-on learning experiences for elementary, middle and high school students in the area. This year, the STEM center will have two summer programs — a STEAM camp and GenCyber Summer Camp.
The STEAM camp's theme for 2023 is "Out of This World: Cosmic Creativity" where rising fifth through eighth grade students can gain real-world knowledge about space from qualified Citadel faculty and cadets. During the STEAM camp, students can learn what it takes to be a Space Force cadet, go on a virtual voyage through the galaxy and have the opportunity to live, eat and work like an astronaut. For more details on dates and how to register, visit the STEM Center's website — STEAM camp will accept registrations as long as spots are available.
The GenCyber Summer Camp is geared towards a higher age group, rising eighth through 12 graders, covering topics such as cybersecurity, cyber safety, firewalls, coding and more. This camp is a great experience for students fascinated with the growing field of cybersecurity. Spots for GenCyber are limited. Applications will be accepted until April 1; accepted participants will be notified by April 6 — for more details visit the STEM Center's website.
"The Citadel STEM Center is excited to co-host STEAM Camp and GenCyber Camp again this summer with Fine Arts and the Department of Cyber and Computer Science, respectively," said Jennifer Albert, Ph.D., director of The Citadel STEM Center of Excellence. "Outreach via summer day camps is one way The Citadel supports the development of the STEM pipeline. These camps provide enrichment for students to explore interesting topics further while engaging with Citadel students and faculty that study in these fields each day. We hope all interested students join us for lots of learning and fun!"
The STEM Center at The Citadel is preparing students for the 21st-century workforce through a collaborative effort of The Citadel's Zucker Family School of Education, School of Engineering and School of Science and Mathematics. The STEM Center develops outreach initiatives, like these camps, to increase pre-school through college student interest, participation and opportunities in the STEM disciplines.