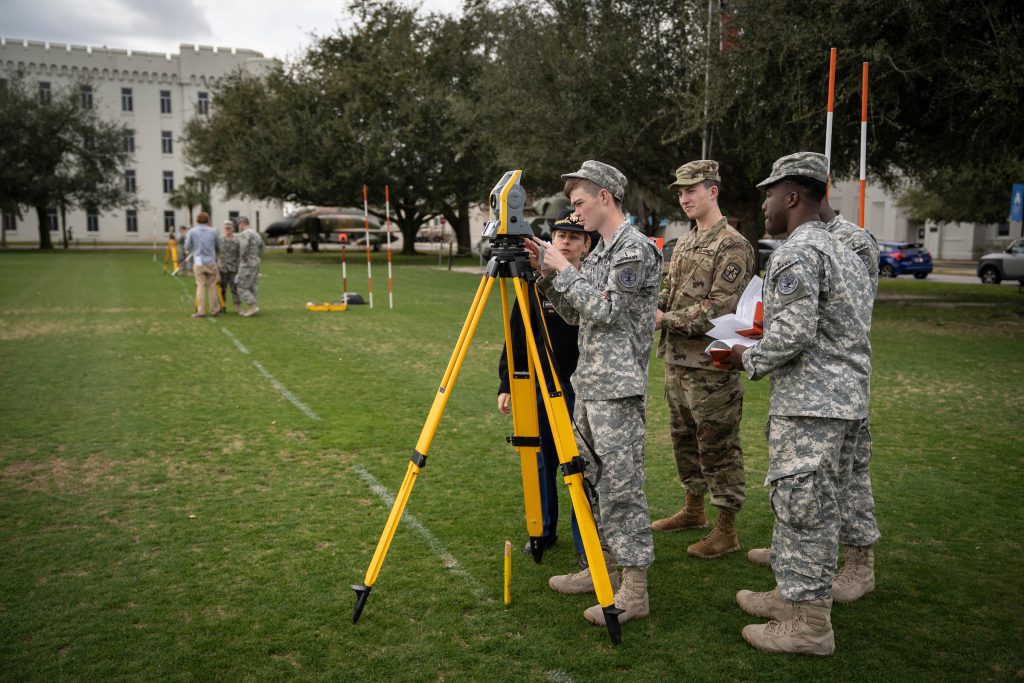 Photo above: Engineering cadets participate in outdoor laboratory work February 10, 2020.
A search committee is being formed to oversee the recruiting and hiring of a new dean for The Citadel School of Engineering, ranked repeatedly in the top 25 programs nationally by U.S. News & World Report. The committee will be headed by Kevin Bower, Ph.D., associate provost for Academic Operations and professor of Civil Engineering for The Citadel.
"One of the top objectives for the person selected to lead The Citadel School of Engineering will be to develop student enrollments and practices with clear over-arching goals, in collaboration with faculty, staff, cadets and students, to guide the school's evolution under the Our Mighty Citadel 2026 plan and beyond," said Bower.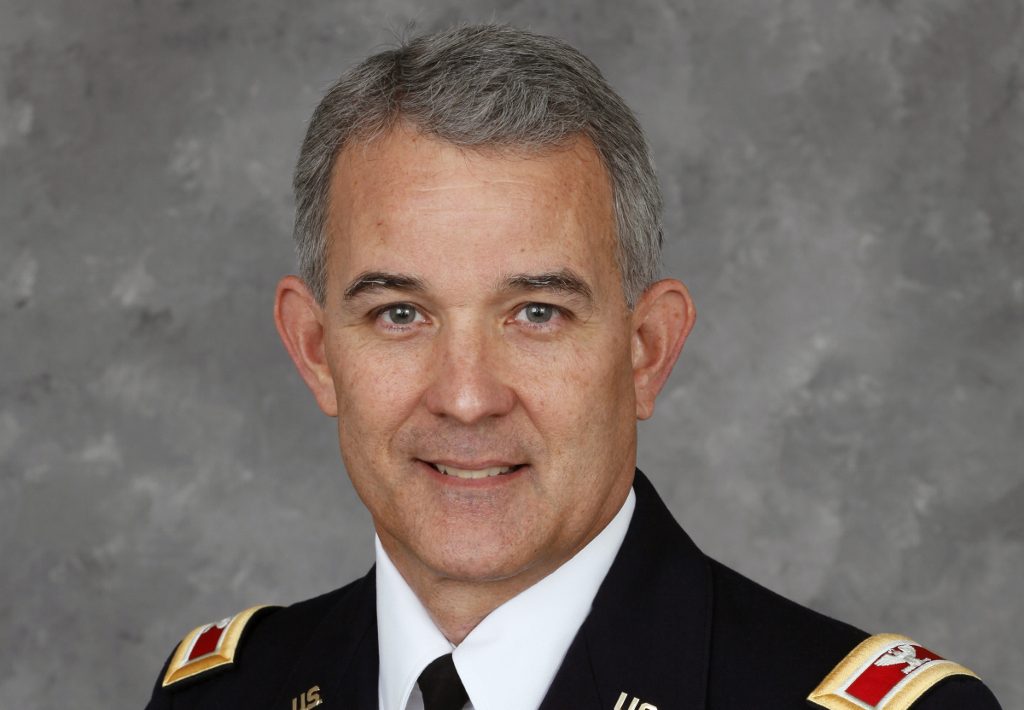 The current dean, Col. Ronald W. Welch, U.S. Army (Ret.), Ph.D., P.E., FASCE, will complete the academic year. Following a sabbatical, he will serve as a professor in Civil Engineering in fall 2022.
"On June 30, 2021, Dr. Ron Welch will finish 10 successful years as the Dean of the School of Engineering. His deanship has been a very productive one for The Citadel, positioning the college as a leading engineering institution, both in South Carolina and nationally," said Col. John Dorrian, USAF (Ret.) vice president of Communications and Marketing and spokesperson for The Citadel.
During Welch's tenure as dean, the School of Engineering implemented new undergraduate programs in Mechanical Engineering, Construction Engineering and Computer Engineering, as well as three graduate programs. He has also developed an exceptionally talented and diverse faculty and staff. Additionally, during his time as dean, The Citadel School of Engineering was ranked in the top 25 programs nationally by U.S. News & World Report for nine consecutive years.
In recent years, Welch was recognized for his career-long service to the American Society of Civil Engineers by being named Fellow and by being awarded the Edmund Friedman Professional Recognition award, among other accolades received for other industry leadership service.
Welch joined The Citadel in 2011 as dean of the School of Engineering. Prior to that, he was with the University of Texas at Tyler. Additionally, he was a professor at his alma mater, the U.S. Military Academy at West Point, before retiring from the Army with the rank of colonel.
"The Citadel has benefitted enormously from Dean Welch's leadership and we are grateful for his contributions," Dorrian said.
More details on the search for Welch's successor will be announced in the first few months of 2021.