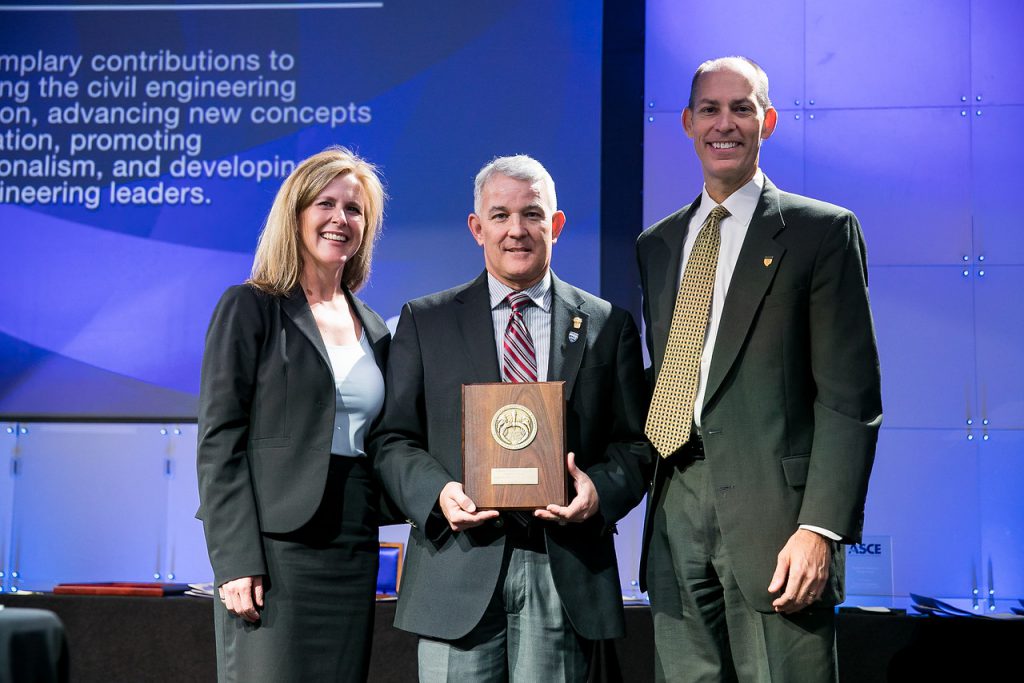 Ronald Welch is recipient of ASCE Edmund Friedman Professional Recognition Award
The Dean of The Citadel School of Engineering is the recipient of one of the engineering industry's preeminent awards, the American Society of Civil Engineers' (ASCE) Edmund Friedman Professional Recognition Award. Col. Ronald W. Welch, U.S. Army (Ret.), Ph.D., P.E., F.ASCE, accepted the award recently at the ASCE conference in Denver.
There is one recipient of the award annually, selected for "exemplary contributions to advancing the civil engineering profession, advancing new concepts in education, promoting professionalism, and developing civil engineering leaders," according to ASCE.org. Other criteria include:
Exemplary professional conduct in a specific outstanding instance
An established reputation for professional service
Objective and lasting achievement in improving the conditions under which professional engineers serve in public and private practice
Significant contribution toward improvement of employment conditions among civil engineers
Significant contribution toward improving the professional aspects of civil engineering education
Professional guidance of qualified young persons who would seek civil engineering as a career and professional development of young civil engineers in the formative stages of their careers
Additionally, Welch is an ASCE Fellow, elected in 2016. Earlier this year, he earned the Society of American Military Engineers' (SAME) Bliss Medal . Welch became a SAME Fellow in 2015.
Welch joined The Citadel in 2011. During his tenure as dean, The Citadel School of Engineering has grown more than 200 percent and has more than doubled its offerings. New programs developed in the past five years include Construction Engineering, Mechanical Engineering and Project Management. Additionally, Welch led the development of a new fabrication shop and the acquisition of an autoclave.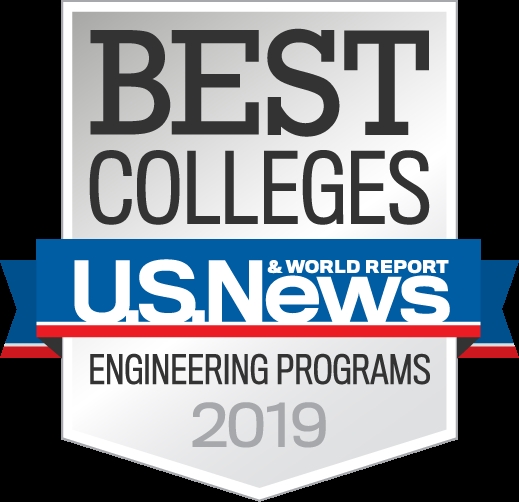 The Citadel School of Engineering is ranked #23 nationally by U.S. News & World Report and under Welch's leadership has placed in the top 25 nationally for six consecutive years.
Welch is a graduate of the U.S. Military Academy at West Point where he earned a Bachelor of Science in engineering mechanics. He received his Master and Doctor of Philosophy in civil engineering from the University of Illinois. He served in the U.S. Army Corps of Engineers for 25 years, rising to the rank of colonel.
For more information about The Citadel School of Engineering, please visit the School of Engineering webpage, or call (843) 953-6499.