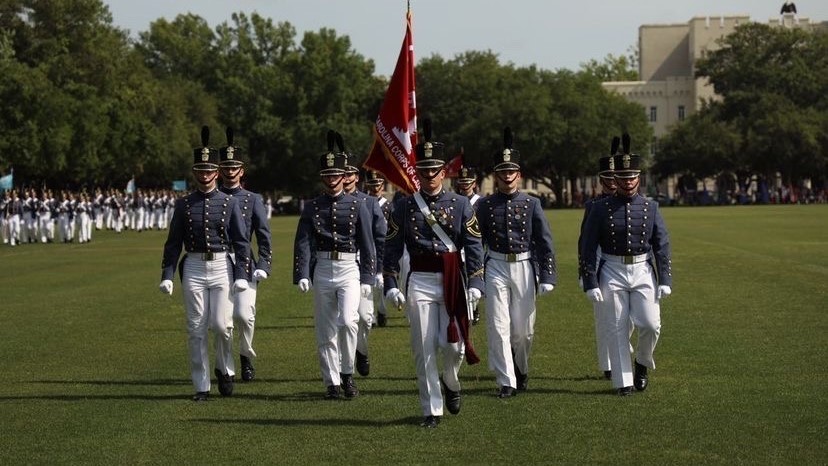 It is up to men and women graduating from this school, who truly care about it, to continue its lasting legacy and remember those who have come before us. The ring connects us in this special way as a class and with our distinguished alumni. It's the best way to wrap the prestigious history of this institution into one meaningful object.
Blake Giles is a civil engineering major from Columbia, South Carolina. He is a Dean's List, Gold Stars, President's List and Commandant's List recipient. He is also the Junior Sword Arch Commander and member of the Summerall Guards. Giles is a legacy cadet whose father, Alec Giles, was a graduate of the Class of 1983 who served as Tango Company commander. Blake Giles serves as Fourth Battalion commander.
What makes the ring special to you?
Knowing that I have the honor of wearing the ring alongside many people who I have looked up to. When I wear the ring, it will give me an opportunity to exemplify the core values of The Citadel while in the military and the civilian world and to honor the alumni who have walked through the same gates I have. It will also be a constant reminder of the best friends I have made during my time here. The men and women I met at The Citadel are the people that I will stick with for the rest of my life. They are constant examples of the loyal, respectful and selfless cadets The Citadel produces.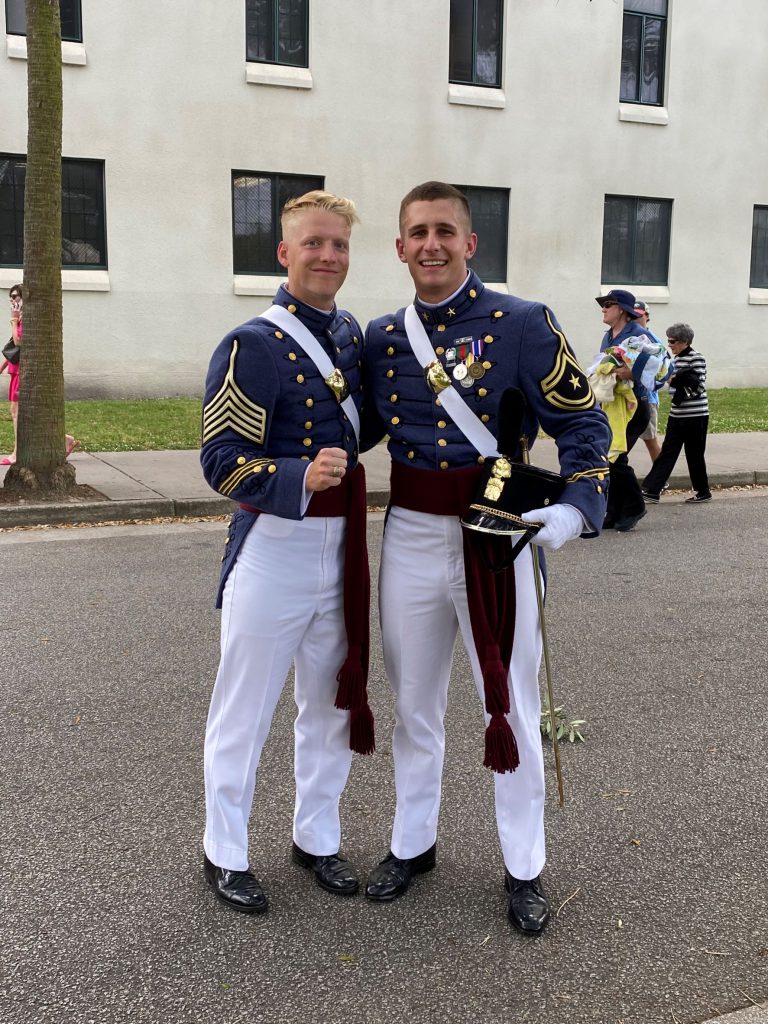 What do you hope your legacy will be when you graduate?
I hope to leave a legacy and appreciation for positive leadership. I want people to look at me and know a good form of leadership. I want to affect as many people as possible and encourage more people to strive to be their best selves. I want people to be inspired to push themselves in every aspect of their lives to achieve their goals. You only get one shot to make the most of your time here so don't let personal excuses or mental obstructions keep you from striving to achieve big goals.
How has The Citadel impacted your character?
Since the beginning, The Citadel has completely changed my outlook on integrity and holding myself accountable. You learn quickly that it is important to be honest with yourself and others. Leading a successful life starts with your character and who you are. The Citadel has taught me that life is about striving to serve others and never allowing yourself to compromise your personal, ethical and moral compass. This school has engraved this code into my life and is something I am extremely grateful for.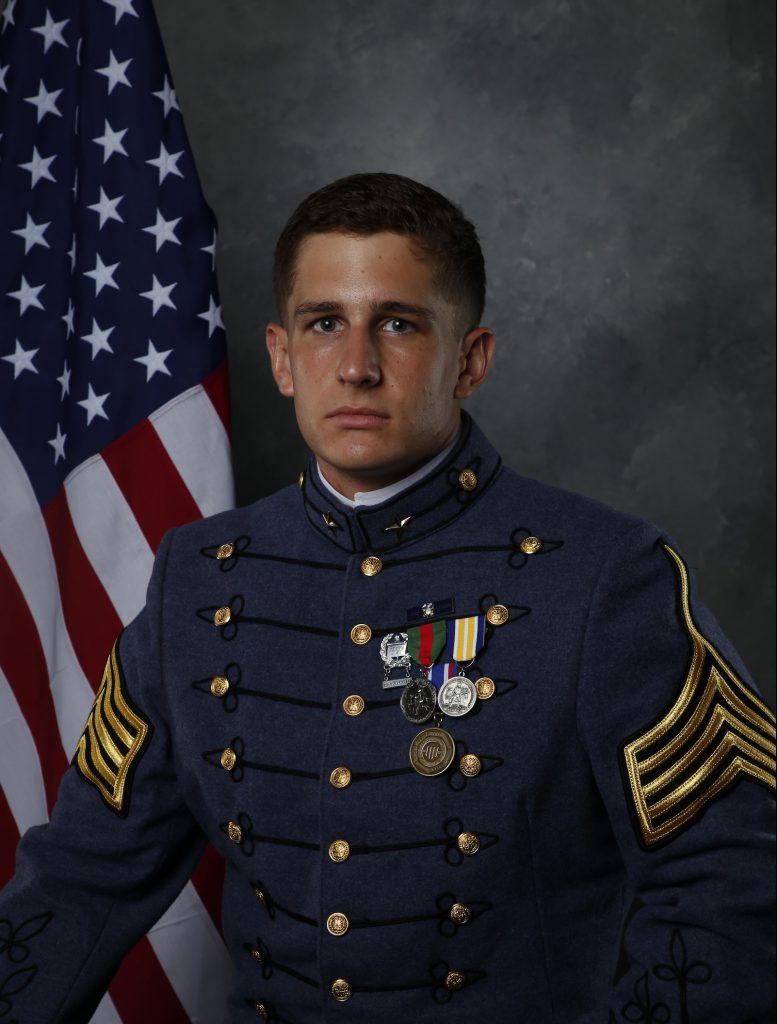 Who has supported you and your journey while at The Citadel?
My biggest mentors have been my parents. They have supported me through toughest times as a cadet. Both of them have always reminded me why I decided to come to The Citadel and what the bigger picture has been for me.
What did you envision for your Ring Day when you first arrived?
Back during knob year, I never imagined Ring Day happening. It is emotional due to all the good, the bad, the sacrifices and the choices I have made leading to this moment, which I consider to be a pinnacle of my senior year. I am extremely proud of my classmates for sticking together. Also, it will bring a lot of pride to wear the same ring my dad has worn and embody the character he has upheld for years.
About The Citadel Class of 2023's ring stories
Members of The Citadel Class of 2023 received their rings on Friday, Oct. 7. Before actually getting their rings, some seniors spoke about the event's significance with Cadet Eric Wilson, the Regimental Public Affairs Officer for the South Carolina Corps of Cadets. Wilson, who is from East Granby, Connecticut, is a Mechanical Engineering major. When he graduates, he will accept a commission to become an officer in the U.S. Air Force.