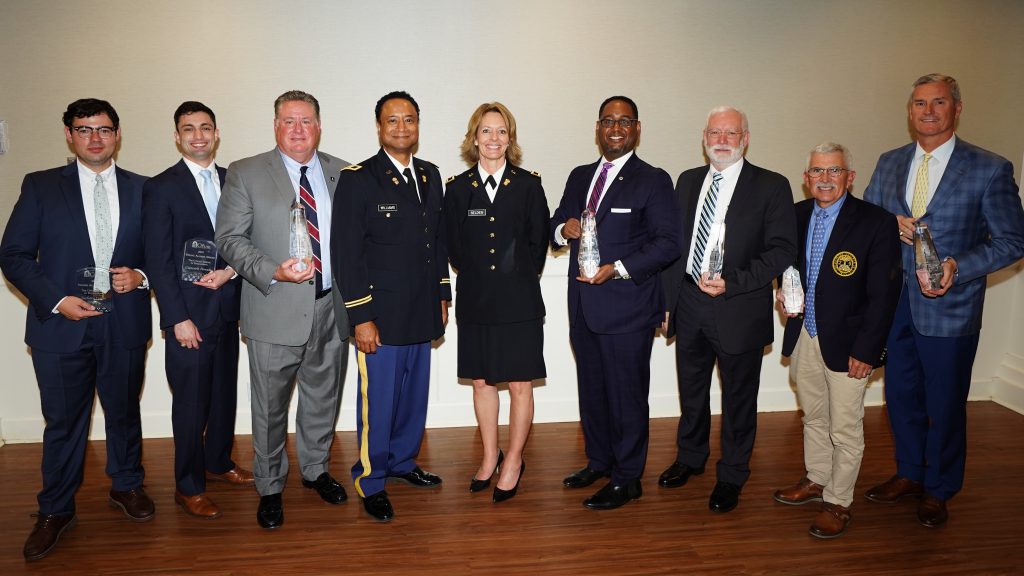 By Melissa West, with The Citadel School of Engineering
Five alumni — servant leaders in their field — are the newest members of The Citadel Academy of Engineers.
At the 10th annual Academy of Engineers Induction and Dinner, held at the Holliday Alumni Center in April, the School of Engineering inducted the new members into the academy and also honored two Young Alumni of the Year as well as one Engineering Student of the Year.
"This year's inductees are prime examples of the 180-year tradition of excellence and the core values of honor, duty and respect held by all graduates of this prestigious institution," said Andrew B. Williams, Ph.D., dean of The Citadel School of Engineering. "It was an honor to celebrate their accomplishments and excellence in modeling what it means to be a principled leader. It was also a privilege to recognize two outstanding young alumni and their vast accomplishments over their brief careers thus far, as well as our Engineering Student of the Year who has shown commitment and dedication to both her studies and leading the more than 2,300 members of the Corp of Cadets."
The Citadel School of Engineering Academy of Engineers honors engineering leaders from both the public and private sectors who have enjoyed substantial success in their professional lives and made significant contributions to their communities. All inductees have lived a life consistent with The Citadel School of Engineering's mission to educate the next generation of innovative engineers that impact the world through principled leadership.
This year's Academy of Engineers Inductees include:
Steven DiTullio, '79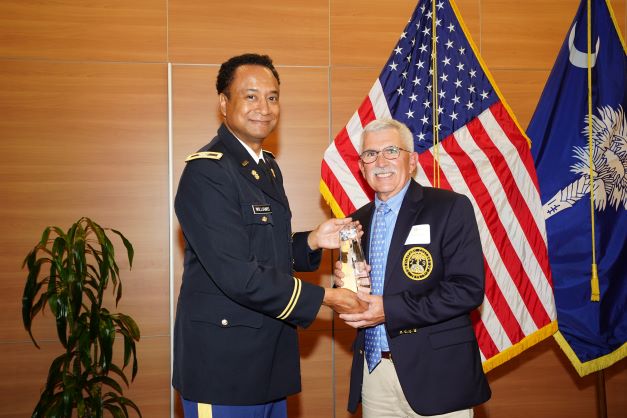 Steven DiTullio graduated from The Citadel in 1979 with a Bachelor of Science in Electrical Engineering. After graduation, DiTullio was selected to attend the Naval Nuclear Power School where he then served on the USS George Bancroft SSBN 643. Following his active-duty military service, DiTullio joined Charles Stark Draper Laboratory serving in various technical and leadership positions during his 37-year tenure. In 2017 he was honored by the United States Navy with the Fleet Ballistic Missile Life Time Achievement Award. DiTullio retired from Draper in 2021 and is currently a consultant for the John Hopkins Physics Laboratory.
James "Buddy" Black, '78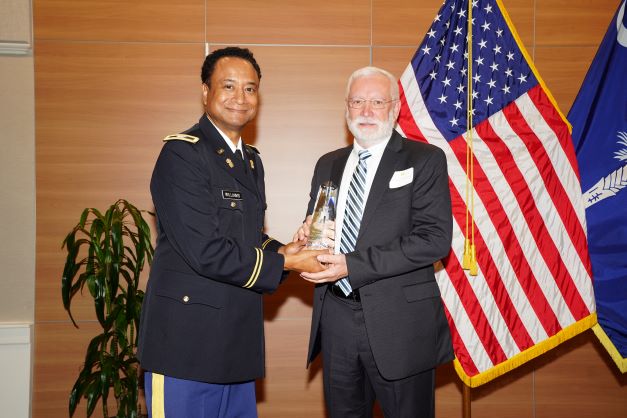 James "Buddy" Black graduated from The Citadel in 1978 and was awarded an Air Force ROTC scholarship during his time on campus. Black went on to receive his master's degree from Clemson University in Electrical Engineering and served in the Air Force from 1980-1988. After, Black joined Science Applications International Corporation where he served for several years in various capacities before founding Nova Technologies, a company that develops simulators, where he remained for 19 years.
Larry Melton Jr, '84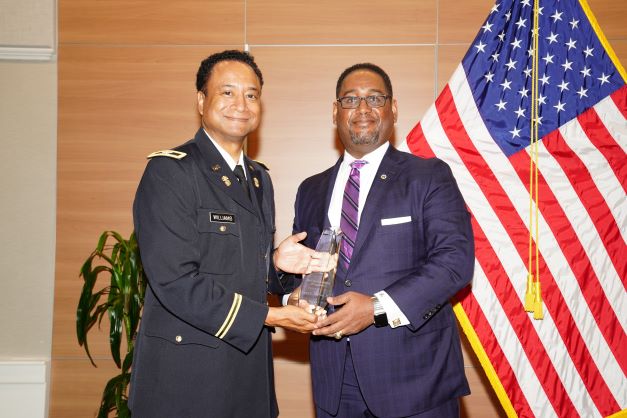 Larry Melton Jr graduated from The Citadel in 1984 with a Bachelor of Science degree in Civil Engineering. He also holds an MBA in Global Management. Melton is a decorated U.S. Marine Corps Officer who served in Desert Shield and Desert Storm. Currently serving as President and CEO of LMJ and Associates, Melton has over 37 years of experience in planning, implementing and executing large-scale engineering and construction projects in both the private and public sectors. Prior to his current role, he served as Principal Vice President with Bechtel Corporation for more than 22 years. Melton currently serves as Vice Chairman of The Citadel School of Engineering's Executive Advisory Board.
Stephen Davis, '85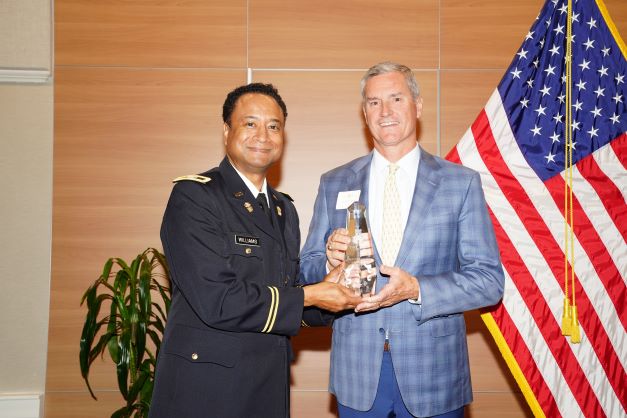 Stephen Davis graduated from The Citadel in 1985 and is currently the president and chief executive officer at Davis & Floyd, Inc. As a son of the firm's late founder, Emmett I. Davis Jr (Academy of Engineers 2014 Honoree), he has spent his entire career working with the company and participating in its growth. A pioneer in Traditional Neighborhood Development, Davis has managed private development projects involving award-winning, authentic communities, including Habersham in Beaufort, South Carolina. He serves as past chairman of The Citadel Foundation, board member for Countybank, former board member for the South Carolina Department of Natural Resources and session member for the Associate Reformed Presbyterian Church.
Anthony "Tony" Parker, '83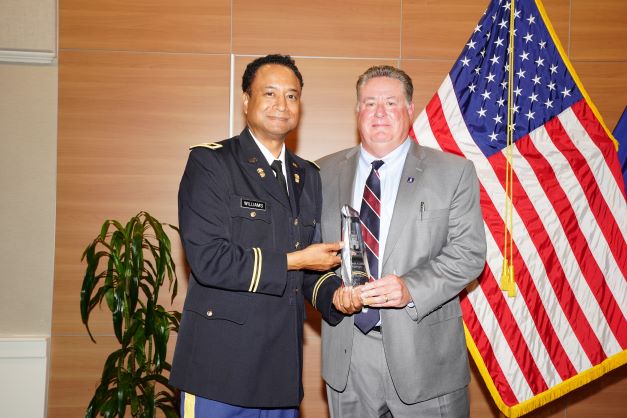 Anthony "Tony" Parker graduated from The Citadel in 1983 with a Bachelor of Science degree in Civil Engineering. Upon graduation, he accepted a commission in the U.S. Army Reserves as a 2nd lieutenant and went on to graduate from the Army's Officer Engineering School in Ft. Belvoir, Virginia. Parker served eight years with the 718th Engineer Company before retiring in 1991. Following his active-duty service, Parker worked for the Florida Department of Transportation as a project engineer and then went on to consult with Hayes, James and Associates before joining Pond & Company in 1989. Over the next 32 years, his roles and responsibilities progressed from department head to president/chief operating officer and for seven years as chairman and chief executive officer, until his retirement in July 2021.
Young Alumni Award: Giancarlo Parrado, '18, and Zachary Liollio, '18
The event also recognized two Young Alumni Award recipients, Giancarlo Parrado and Zachary Liollio. Parrado, a graduate of The Citadel's Mechanical Engineering program in 2018, is now working as a project engineer and project lead for NIWC Atlantic. Since graduating, he has also completed his Master of Science in Mechanical Engineering. Liollio graduated from The Citadel in 2018, earning his master's degree in Project Management. Currently, he is a Project Manager in the Pavement Management Office of Charleston County Public Works.
Engineering Student of the Year: Cadet Kathryn Christmas, '22
Engineering Student of the Year Cadet Kathryn Christmas graduated this spring with a Bachelor of Science degree in Mechanical Engineering. During her senior year, she served as Regimental Commander for the South Carolina Corps of Cadets, the second woman to hold that rank. Having accepted a commission into the U.S. Air Force, Christmas will receive pilot training in Columbus, Mississippi.
For more information on The Citadel School or Engineering or the Academy of Engineers, click here.