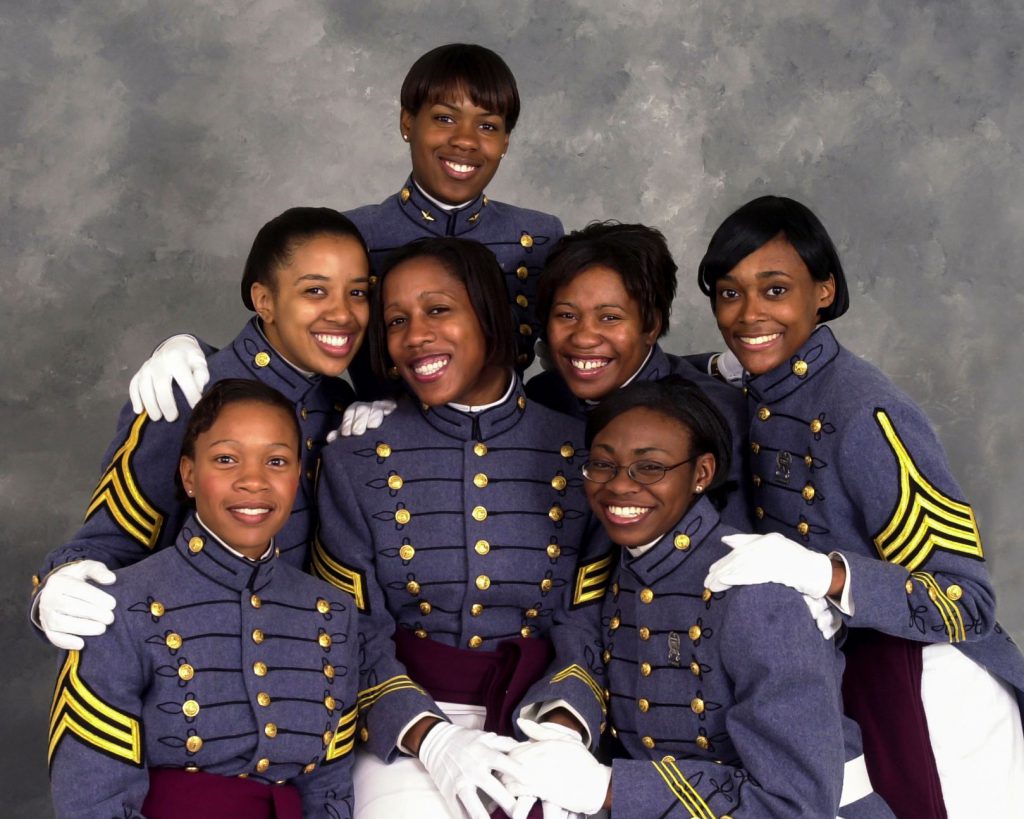 The Citadel African Alumni Association brings the seven women together to be honored Feb. 4 at parade
Photo above: The first female African American cadets to graduate from The Citadel posed for a photograph in May 2002.
The commencement of the Class of 2002 marked a milestone for The Citadel. The first African American women cadets graduated that year, seven in all.
Now, 20 years later, the seven are expected to reunite on campus, invited by their alma mater and by The Citadel African American Alumni Association (CA4). They will be honored at parade and during a reception hosted by the President of The Citadel on Friday, Feb. 4.
Each February, in honor of Black History Month, one of the Corps of Cadets' military dress parades is dedicated to the legacy of the college's first African American graduate, Charles Foster. This year, that parade will also celebrate the 20th graduation anniversary of the first seven African American female cadets.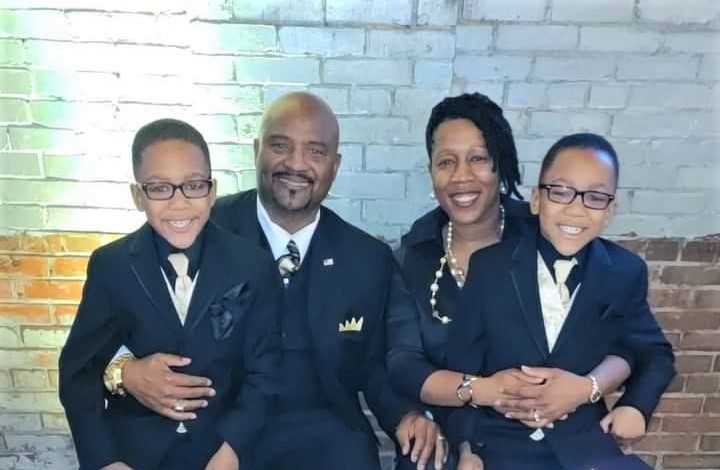 "I am looking forward to seeing my classmates from 2002 on campus, having not seen or been in contact with most of them since graduation," said Adrienne "AJ" (Watson) Crosby. Crosby, who lives in High Point, North Carolina, says she is bringing her mother, husband and twin 6-year old sons for the event.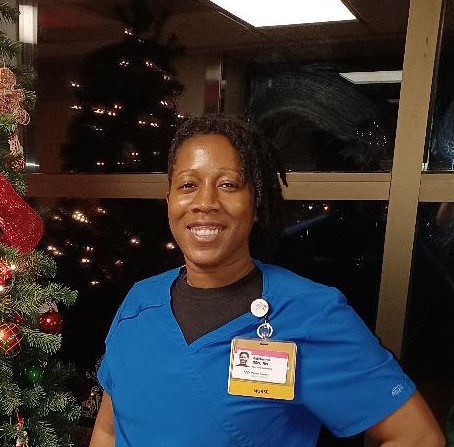 Crosby, who was Hotel Company platoon leader and a volleyball player while a cadet, earned a commission as an Army officer just before graduating in 2002. She was deployed to Haiti, Nicaragua and Iraq, ascending to the rank of Major before leaving military service in 2015 to stay home with her twins when they were born, and to start nursing school, enabling the family to accompany her husband on deployment until his retirement as Special Agent with the U.S. Department of State, Diplomatic Security Services, in December 2021.
Crosby completed her second undergraduate degree, a Bachelor of Science in Nursing, in 2020. She now works as a Registered Nurse in the Neonatal Intensive Care Unit of Brenner Children's Hospital in Winston Salem, North Carolina.
"It will be exciting to discover the many things we've all accomplished over two decades," Crosby added.
The names of the seven 2002 alumni being honored at 3:45 p.m. on Feb. 4 on Summerall Field include:
Adrienne "AJ" (Watson) Crosby
Toshika "Peaches" Hudson-Cannon
Dr. Renee E. Hypolite
Natosha Mitchell Johnson
Jamey McCloud
Geneive "Hardney" Marshall
Lesjanusar "Sha" Peterson
Several of the alumnae serve on boards or task forces related to the college and are active in CA4 and other organizations supporting The Citadel.
Toshika "Peaches" Hudson-Cannon, for example, who was a Psychology major and cadet-athelte while in the Corps, serves on The Citadel School of Humanities and Social Sciences Advisory Board. Hudson-Cannon, who has worked as teacher, coach and Athletics Director, lives in Charlotte, North Carolina, with her husband Dan and their three children, Aydan, Kaylen and Kyleigh.
Hudson-Cannon and her family came to campus last November for the dedication of a portrait honoring Foster, '70, and the second African American cadet to graduate, Joseph Shine, '71 that was held at the Daniel Library.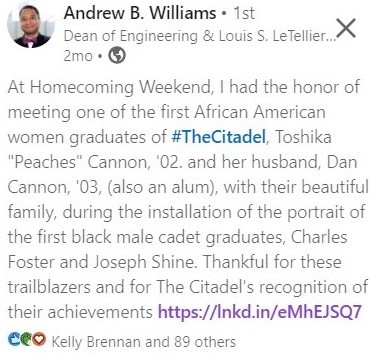 The parade in honor of the 2002 women is open to the public. The related reception is open to all members of the campus community, but not to the general public.