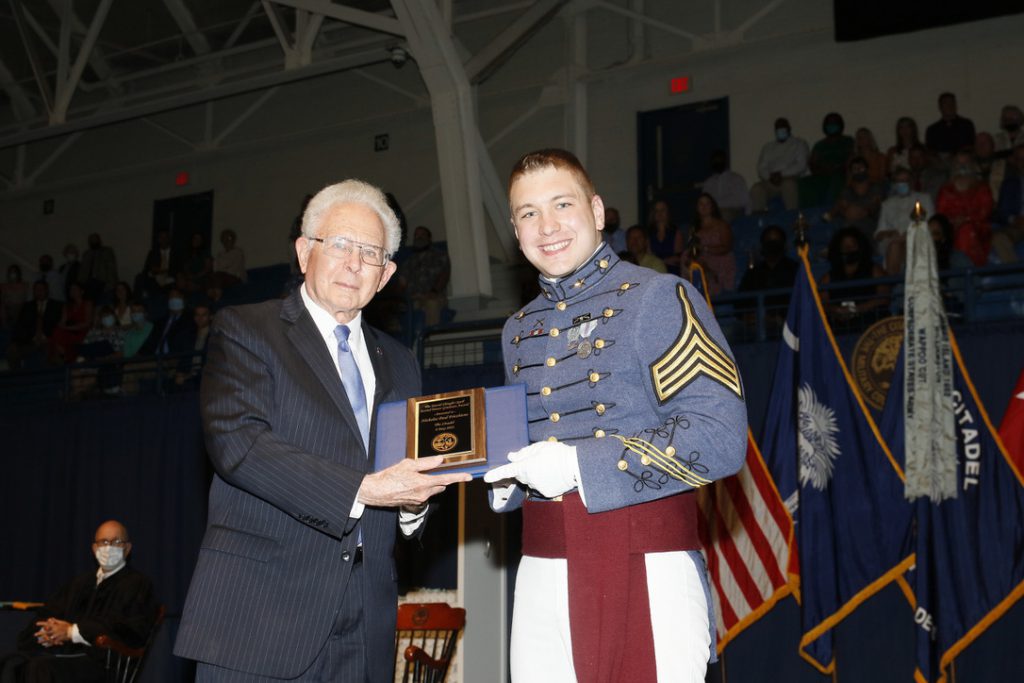 The Federal Pell Grant program is in its 49th year of providing college tuition assistance for students from low- to moderate-income families in the United States. Though in the contemporary context the grant covers less of a college student's tuition than in earlier years, the $6,495 a qualifying student could be awarded in the 2021-22 academic year may prove to be especially beneficial for cadets at The Citadel.
The South Carolina Corps of Cadets Second Honor Graduate for the Class of 2021, Nicholas "Nick" Fricchione, exemplifies that success. The Harrisburg, Pennsylvania native earned the second highest grades of any member of his class, securing the David Shingler Spell Award. Fricchione was a History major, and served the Corps as November Company Commander during his senior year.
"When Nick graduated from high school, the prospect of $50,000 per year in college expenses as an out of state student at The Citadel was a bit daunting," said Frank Fricchione, Nick's father. "His older sister was a student at Penn State University at the time, working towards her double degree. I really didn't want either of my kids to have to shoulder a substantial debt after their graduation. The Pell Grant allowed my daughter to graduate with only a limited and manageable amount of student loans."
Nick earned a four-year Army ROTC Scholarship, in addition to a Pell Grant, but that wasn't all.
"Nick also accepted an invitation to join the The Citadel Honors Program, which led to a scholarship from The Citadel Foundation," Frank added. "In the end, qualifying for the Pell Grant allowed Nick to graduate completely debt free."
A Pell Grant, unlike a student loan, normally does not require repayment.
"Receiving a Pell Grant allowed me to focus solely on my academic goals while attending college. It relieved financial burden on both myself and my family and gave me the opportunity to concentrate on the purpose of higher education: earning personal freedom, developing character, and learning the ability to rule oneself by utilizing intellectual, cultural, and literary resources found on a college campus."

2nd. Lt. Nick Fricchione, U.S. Army, Citadel Class of 2021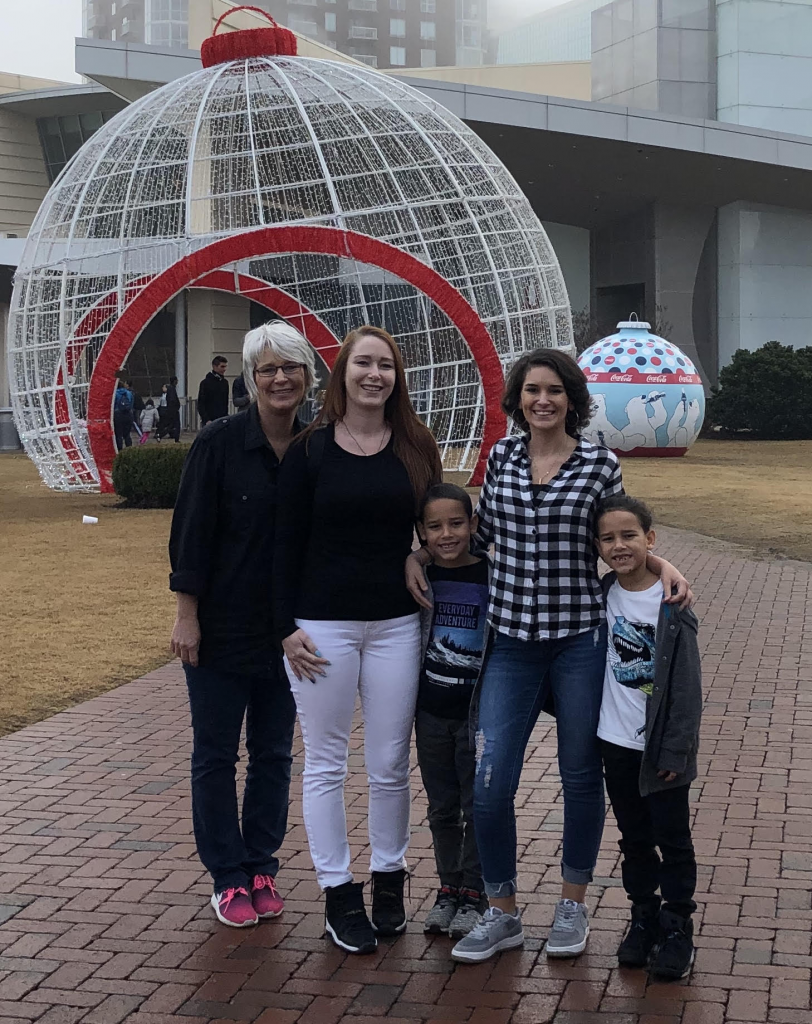 High grade point averages are not uncommon for cadets learning with Pell Grant assistance. JoAnna Winborn, also a member of The South Carolina Corps of Cadets Class of 2021, is the first in her family to graduate from college, and she did so with a 4.0 grade point average.
While a cadet, Winborn was able to expand her world view by studying overseas in Cyprus where she also volunteered in the local community. She was active with the Air Force/Space Force ROTC detachment at The Citadel, and held a position of rank leading 100 cadets, before graduating and accepting a commission from the U.S. Air Force to become an officer.
"I believe my key accomplishments have been my ability to lead others while maintaining a 4.00 cumulative GPA. I learned to balance my personal, academic and cadet life in a healthy manner. I can take those time management skills with me in my work with the military," said Winborn shortly before graduation. "The Pell Grant allowed me to continue my education and discover how much I really enjoyed my major, Mechanical Engineering. Before The Citadel I had no interest in anything other than becoming a pilot. Now, I hope to continue my education as an engineer and become more proficient in Aerodynamics."
Pell and The Citadel
"A college education is an investment that provides a payoff to students typically valued in the hundreds of thousands of dollars."

By the Future of the Middle Class Initiative, Brookings Institute
In the most recent academic year listed on the U.S. Department of Education website, more than 7 million students were awarded Pell grants at a total of close to $28.7 million (2017-2018). In South Carolina that year, close to 600 cadets and students at The Citadel earned Pell Grant tuition assistance.
"Our data show that close to 70% of cadets who qualify for Pell Grants come from South Carolina, so the grants are especially helpful to people living in our state. Additionally, cadet Pell recipients, like all cadets, graduate in fewer years that those at almost every other public college in the state," said The Citadel Provost, Sally Selden, Ph.D., SPHR.
"Pell recipient cadets really maximize their return on investment with a Citadel bachelor's degree, earning starting salaries beginning at $38,000 – $57,000. That's higher than any other South Carolina public institution with the exception of the medical university according to the U.S. Department of Education," Selden added. "Without a degree, the same individuals would likely earn much less."
Now, serving in the U.S. Army, 2nd Lieutenant Fricchione had a bit of advice for Pell-qualified high schoolers considering The Citadel.
"I would say to other PELL Grant recipients that no institution of higher education in the country can offer the same tools and opportunities to truly develop and free your future like The Citadel does. Make the most of your PELL Grant and attend a school that challenges you to become the best version of yourself."