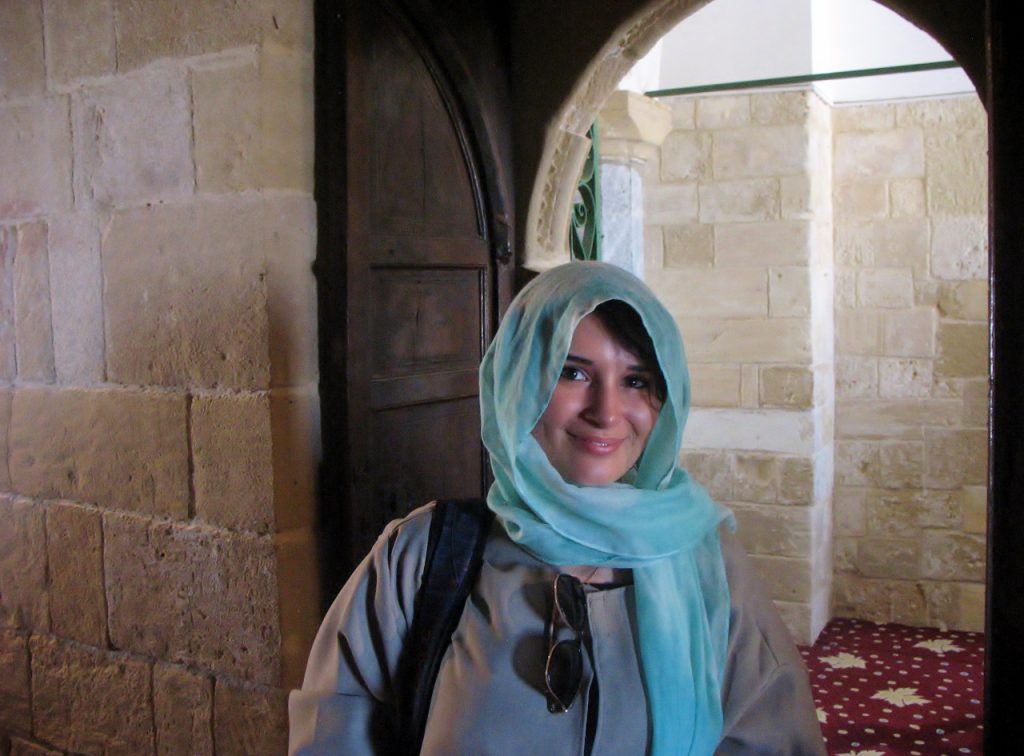 Citadel Cadet JoAnna Windborn visiting the Hala Sultan Tekke mosque in Larnaca, Cyprus
Cadet global scholars are engrossed in learning about the Cypriot culture that surrounds them, including the architecture, economics, history, language, religion and food.
Cadet Taurus Brown took part in a cooking lesson and demonstration as part of one of his courses this semester in Cyprus and sent these observations:
During the cooking demonstration, I learned that being a cook is no easy job. This conclusion may seem obvious, but one never truly understands this until you have three vegans give you three different limitations and send every plate prepared to their liking back to you for changes.

However, I can say there was one dish that was never sent back and that is the Tzatziki (yogurt dip). This dip became my favorite as soon as I realized how good it tastes with pita bread which is the most common pastry of Cyprus. I love it and eat it here every day.
The Citadel Global Scholars travel to far away places for a semester at a time. These full-immersion programs provide time to explore and learn in those countries while only paying a little more than the regular semester's tuition.
One of the most popular programs is the one that takes cadets like Brown, Cameron Ewer and JoAnne Winborn to Cyprus. Some of the things they've gotten to experience include the Hala Sultan Tekke mosque, the third holiest pilgrimage site in Islam. They've also explored ancient churches including the Church of Saint Lazarus.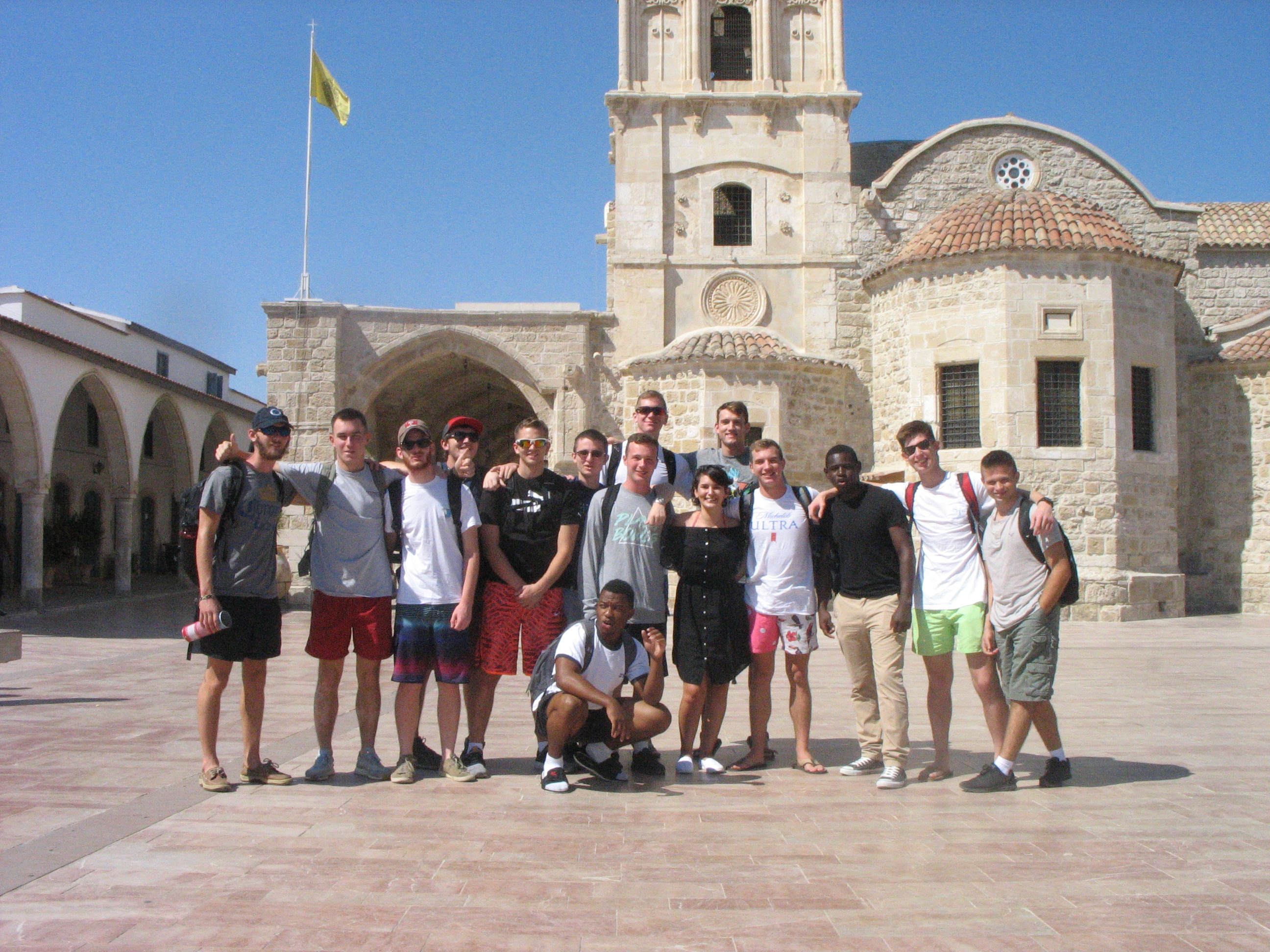 They also scored some beach time at Famagusta Beach in the Turkish occupied zone of Cyprus.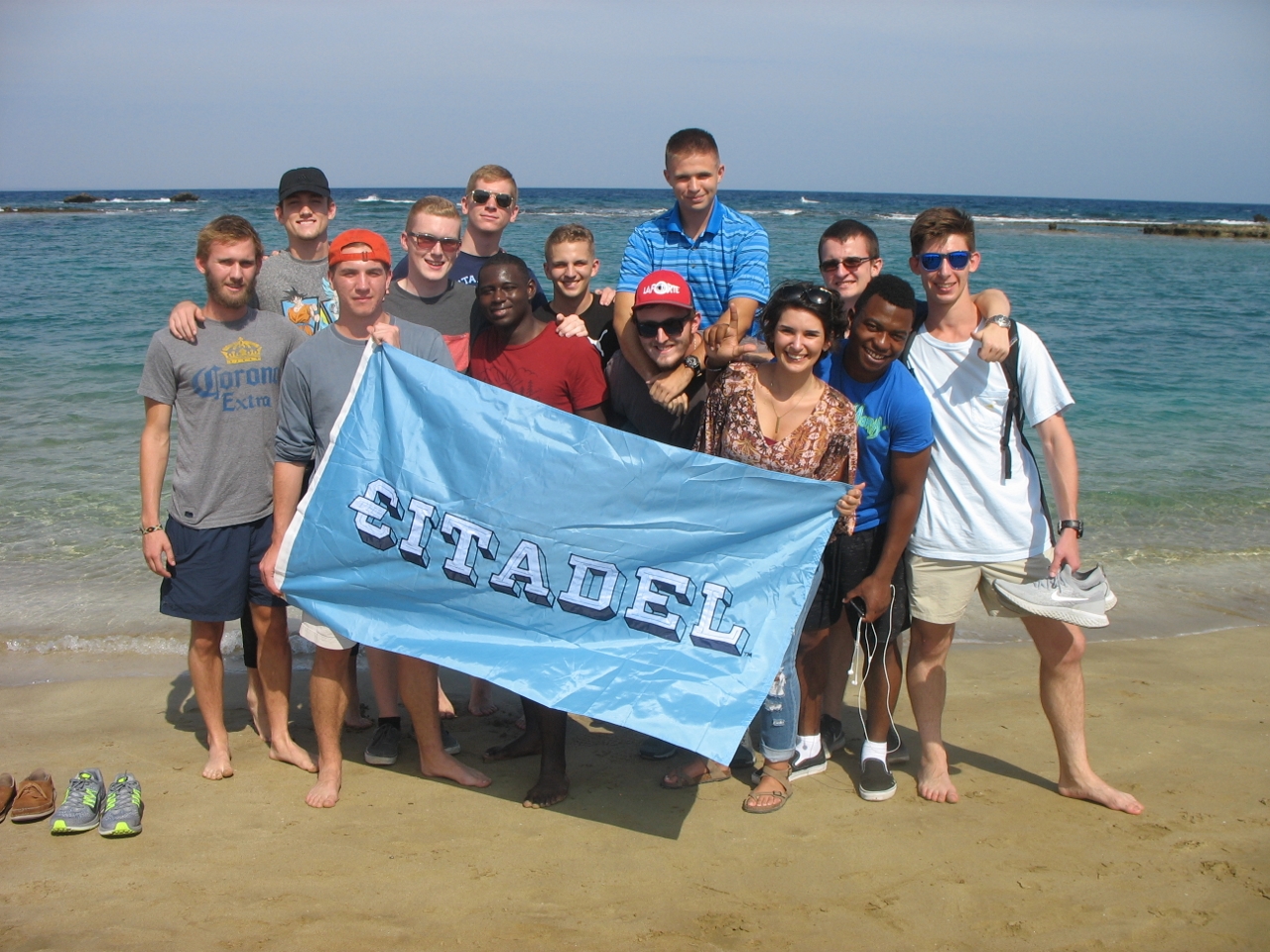 The Global Scholars Program in Cyprus offers cadets enrolled in nearly every academic major at The Citadel the opportunity to spend a semester abroad, taking courses relevant to their majors, while paying only $500 more than the regular semester of study on campus at The Citadel.
The program is the product of a campus-wide effort among academic schools and administrative departments. Cadets travel to the Mediterranean island-nation for a rigorous semester of academic courses, cultural excursions, and unforgettable immersion in a foreign country.
The Global Scholars tuition and fees cover:
Round-trip airfare
Up to 18 credit-hours of courses
Lodging
Meal plan
Textbooks
Excursions
For more information on The Citadel Study Abroad programs and scholarship opportunities, please visit this web page or email studyabroad@citadel.edu.
See some of the Facebook posts from the cadets and students in Cyprus here.