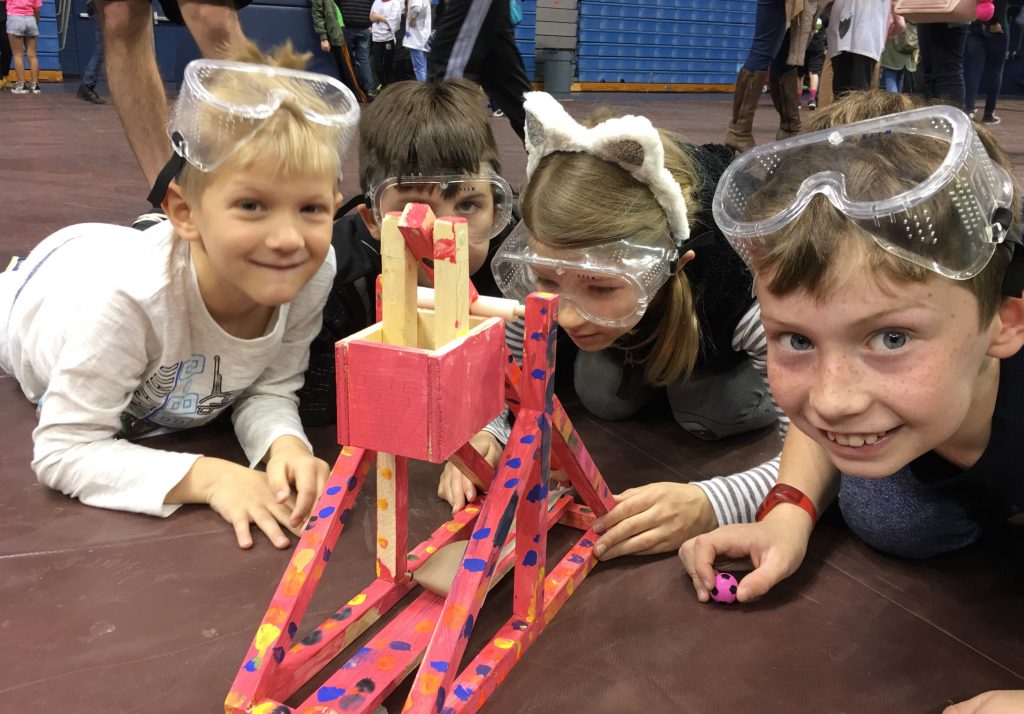 Photo: Carolina Park K-5 hoplite trebuchet team competing at Storm The Citadel 2019
Local news personalities will build, and compete with, their own mini trebuchets
The Lowcountry's TV stations — and especially their weather teams — have a long history of supporting STEM education in our communities.
On Friday, Jan. 31, news personalities from the local ABC, CBS and NBC affiliates will continue this tradition at an event called "Media goes medieval and Storms The Citadel."
The competitors will bring their hand-made trebuchets, or medieval-style catapults, to see who built the best one.
The meteorologists who will be competing for the first place spots are, alphabetically: David Dickson (WCBD, Count on 2), Stephanie Sine (WCSC, Live 5 News) and Sonya Stevens (WCIV, ABC News 4).
David Dickson, WCBD

Stephanie Sine, WCSC

Sonya Stevens, WCIV
They will have three chances to take first place. An accuracy competition will test how well the meteorologists can control their trebuchet, and the distance competition will determine whose trebuchet can launch projectiles the furthest. There will also be a spirit award, given to the team with any combination of the best-decorated trebuchet, best team costumes, or overall spirit.
The Citadel STEM Center of Excellence provided the meteorologists with the same mini trebuchet kits for the competitors as are provided for K-5 students.
This media competition comes ahead of the tenth anniversary of Storm The Citadel — a hands-on engineering competition that includes water bottle rockets, bridge-building, robotics and trebuchets.
Storm The Citadel is sponsored by Google and The Citadel. The event is also free to schools; the materials, transportation and mentors are provided.
The Citadel's STEM Center of Excellence hosts multiple, hands-on events every year to promote and engage students in STEM learning.
Storm The Citadel 2020 will be held on Saturday, Feb. 8, from 8 a.m. – 2 p.m.