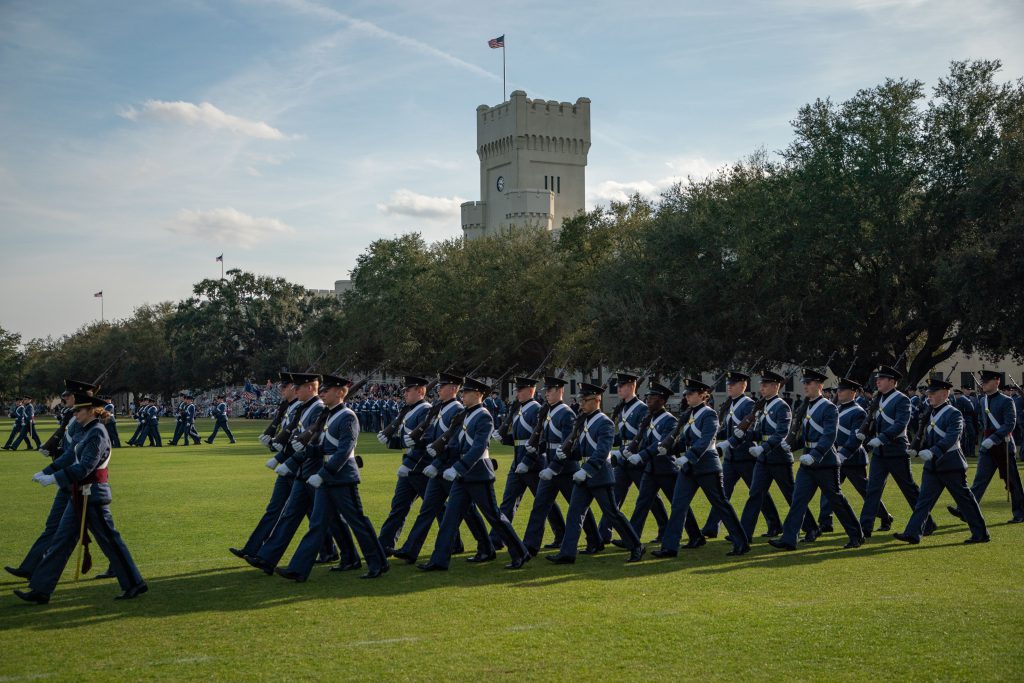 By Gen. Glenn M. Waters, USMC (Ret.), president of The Citadel
Across our nation 45 million Americans are struggling with the process of paying America's enormous student loan bill, which now totals $1.6 trillion. And there are many factors that are contributing to what some are now calling the "student loan crisis."
According to the National Student Clearinghouse Research Center, just 58 percent of students who started college in 2012 completed their degree program after six years. That's two extra years of students building up debt rather than entering the workforce and starting their careers.
Some student borrowers are opting into income-based student loan repayment schedules or graduated repayment plans. Sadly, however, other students have been forced to opt out of college entirely.
Many of the presidential candidates have offered proposals to address this issue, including income-sharing agreements, loan forgiveness, tax credits and caps on interest rates. But one seemingly obvious solution continues to be overlooked: we need to have more students complete and graduate from college during the traditional four-year period. This alone could be the most effective solution to decreasing costs and debts for our state, students and families.
At The Citadel we set conditions to retain, educate and develop our cadets in four years. At the onset we are very clear about what we are as an institution: our cadets arrive knowing that they are entering a structured, disciplined environment where they are expected to graduate in four years.
Our cadets must attend class, participate in a mandatory three-hour study session on weeknights and conquer a multitude of leadership and training demands — and if they don't do so, they are held accountable. In order to help our cadets adapt to this demanding environment, our college provides them with robust academic support programs.
This 24/7 military structure is challenging, but it pays exceptional dividends for Citadel graduates: our four-year graduation rate remains the highest in South Carolina, and our alumni enjoy high employment rates and salaries after graduating.
The numbers don't lie.
On average, cadets who graduate in four years instead of six can avoid roughly $36,000 in additional costs — and they are likely to earn $80,000 to $100,000 during the two years they spend in the workforce instead of attending college. In short, "The Citadel Effect" means that our graduates are able to pick up valuable work and life experiences that set them up well for rapid career progression.
According to a recent Georgetown University study, The Citadel provides the best return on investment of any comprehensive higher education institution in South Carolina at the 10-year point. It turns out that employing structure, discipline and hard work to complete a degree in four years is a winning strategy.
Not every student wants the structure that our cadets find at The Citadel. But as we consider solutions to the student loan issue, programs and incentives to improve four-year graduation rates must be part of the conversation.