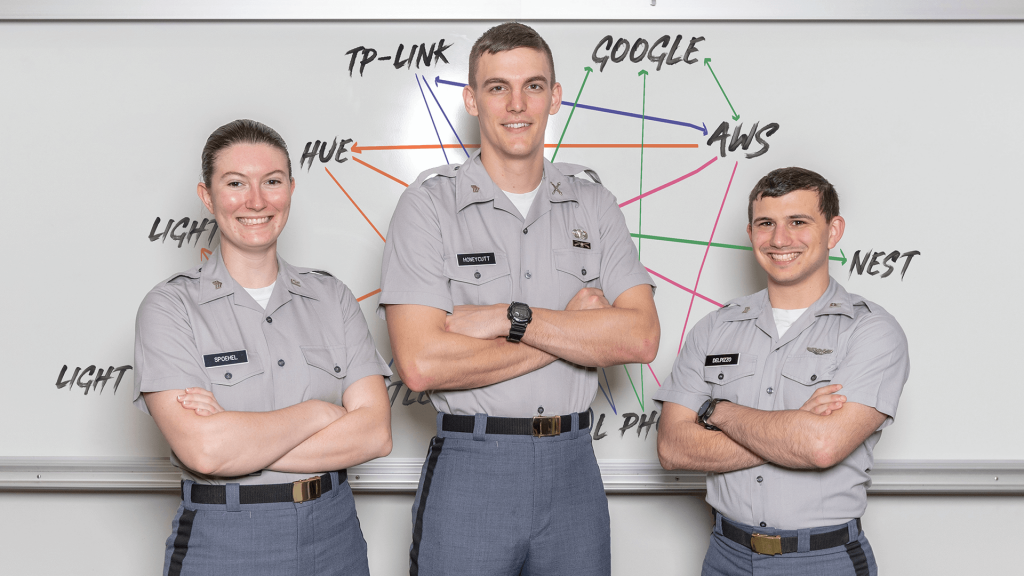 Citadel cadets conduct research to ensure the security of the IoT
As seen in The President's Report 2018
A laptop, a smart phone, a router, a Nest thermostat, an Echo Dot, a smart switch, a smart bulb—they're in homes across the country and throughout the world. And they are the subject of a research project in a Thompson Hall computer lab that three computer science majors have been working on for over a year.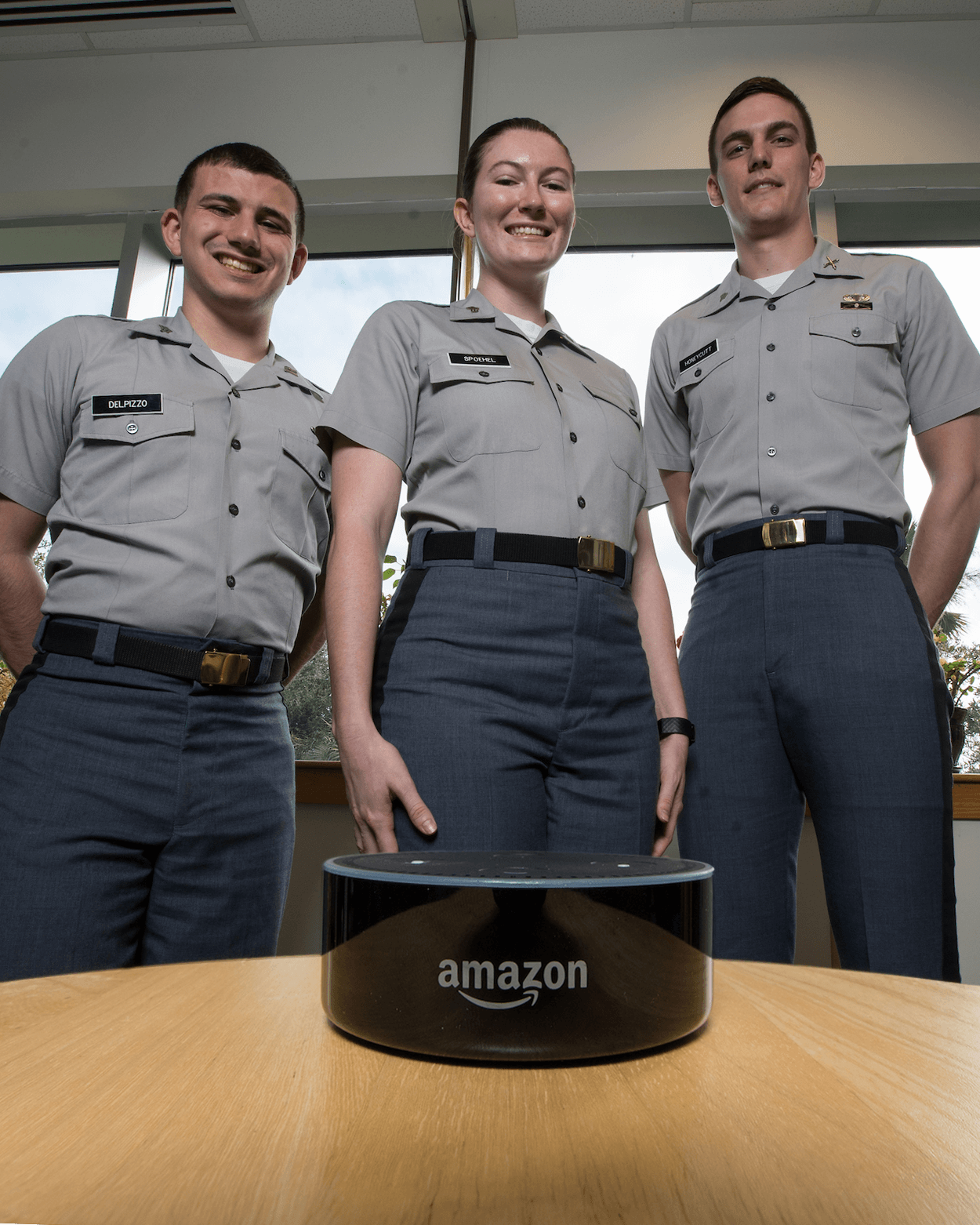 Cadets John Delpizzo, Richard Honeycutt and Elizabeth Spoehel, all cyber security minors, are analyzing the IoT under the direction of faculty advisor Col. Shankar Banik, Ph.D., a professor of cyber and computer sciences. An IoT, or internet of things, is a network that is created when multiple devices connect and interact with each other.
"When you have a number of devices manufactured by different vendors, each connection—Wi-Fi, Bluetooth, ZigBee—opens a door that makes the consumer vulnerable to attack by cyber hackers," said Banik.
Delpizzo, Honeycutt and Spoehel began the project by identifying all possible connections created by the devices—a physical layer graph (PLG). Next they created an RLG (requirement layer graph) that identified all of the requirements of the IoT user.
"The goal," said Banik, "is to develop algorithms that will map the RLG to the PLG to ensure that the IoT is secure. The consumer may have to turn off connections that are not needed—to shut those doors—so that there are fewer access points to secure."
Collectively, the cadet team has an impressive resume. They have scholarships and internships. They are members of the Cyber Team that participates in various cyber contests throughout the year. Delpizzo has an Air Force contract, and he serves as president of the cadet Cyber Security Club. Honeycutt has an Army contract. Spoehel is pursuing a second major in mathematics. And together the three cadets may just create a solution to the vulnerability created by the internet of things.