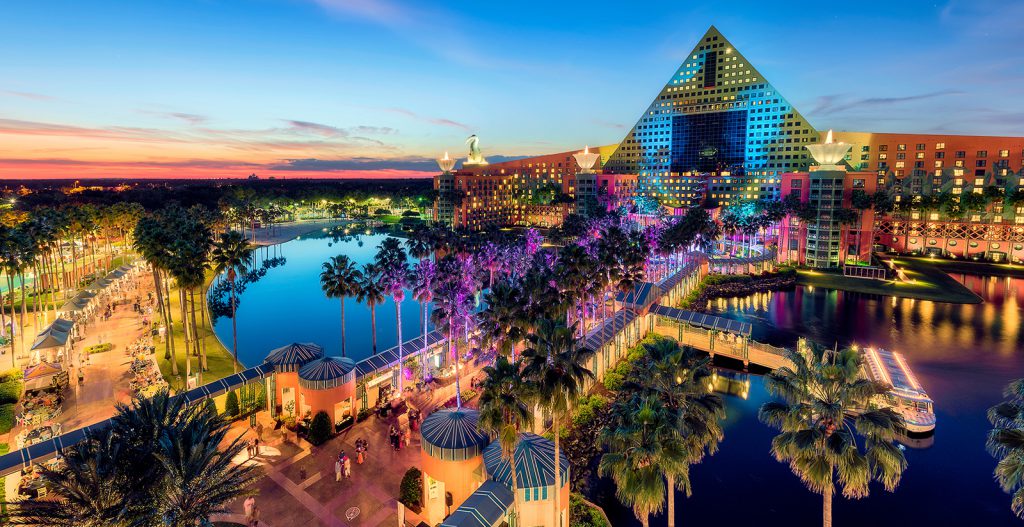 Photo above: a provided photograph of Epcot theme park at the Walt Disney World Report in Florida.
By Cadet Olivia Hime, Honors Program student and Regimental Public Affairs NCO
Every year, students from college and university honors programs across the nation are selected to participate in the National Collegiate Honors Council conference. This year's conference was held at Disney's Epcot in Orlando, Florida.
This fall, I attended the conference with three other cadets from The Citadel Honors Program: Hannah Dion, Mason Hand and Ashely Ruiz. Our program director, Dr. Deirdre Ragan, attended with us.
During the four day conference, hundreds of students and faculty alike presented research they had been working on within the last year. Posters were inspected by graders over the course of four sessions.
The was also a series of speakers, including Thomas Riddle, the assistant director at Roper Mountain Science Center, and Dr. Kathryn Thornton, a scientist and former NASA Astronaut. In addition, there were speakers in breakout sessions addressing such pressing topics such as diversity and inclusion. Networking events were held in the evenings.
Sharing our research
Each student attending presented a poster demonstrating contrasting topics they've been researching in the past year. I am a biology student, planning to go to medical school.
My study focused on the egg development strategies of Aprostocetus hagenowii, a parasitoid wasp that lays its offspring in the egg cases of American cockroaches. I selected this topic when I was a sophomore because I was looking for something different.
I have made great strides in my assessment of the organisms and in analysis of related literature with the help of Dr. David Donnell, an associate professor of biology at The Citadel.
I was a bit hesitant at first, as I do not fancy creepy crawlers, but I am so glad that I was able to partner with Dr. Donnell. We wanted to test to see if the wasps, Aprostocetus hagenowii, were pro-ovigenic or synovigenic. In pro-ovigenic species, egg maturation occurs prior to emergence from a host. In synovigenic species, maturation occurs throughout its lifetime allowing more time for host selection and oviposition. There were discrepancies in previous literature and with later studies supporting synovigeny, we decided to pursue this stance.
Our study revealed that although egg count increased before rapidly dropping off, this variation in number was not significant. We also found that the egg yolk producing protein, vitellogenin, was present in newly emerged offspring. Currently, there is insufficient evidence to conclude A. hagenowii are synovigenic. Future work includes performing an analysis on wasps in set intervals post emergence that have been exposed to a host. If vitellogenin concentration remains level, this will indicate synovigeny.
Valued research and expanding my world view
On the final day of the conference, I was notified that my research had received the highest score and I took first place in the environmental sciences category. I was pleased that my work was valued by others, especially those who have made research their career.
For me, numerous benefits resulted from being able to attend the conference. The networking — being able to meet students, professors and researchers from across the country, and face to face — was compelling. I hope to stay in touch with several people I met.
I also developed a better understanding on how cultural backgrounds, climate and location can affect one's perspective as a student, researcher or scientist. During the poster sessions, I visited with students presenting solutions to important issues such as microplastics pollution or invasive species in given areas. Others addressed political strategy, innovation in fine arts or analyzed literature. I realized there is no limitation to the range of subjects that interest students my age, or to the knowledge that can be obtained from studying those things. It's more of a matter of who has the perseverance and passion to pursue their interests with serious commitment.