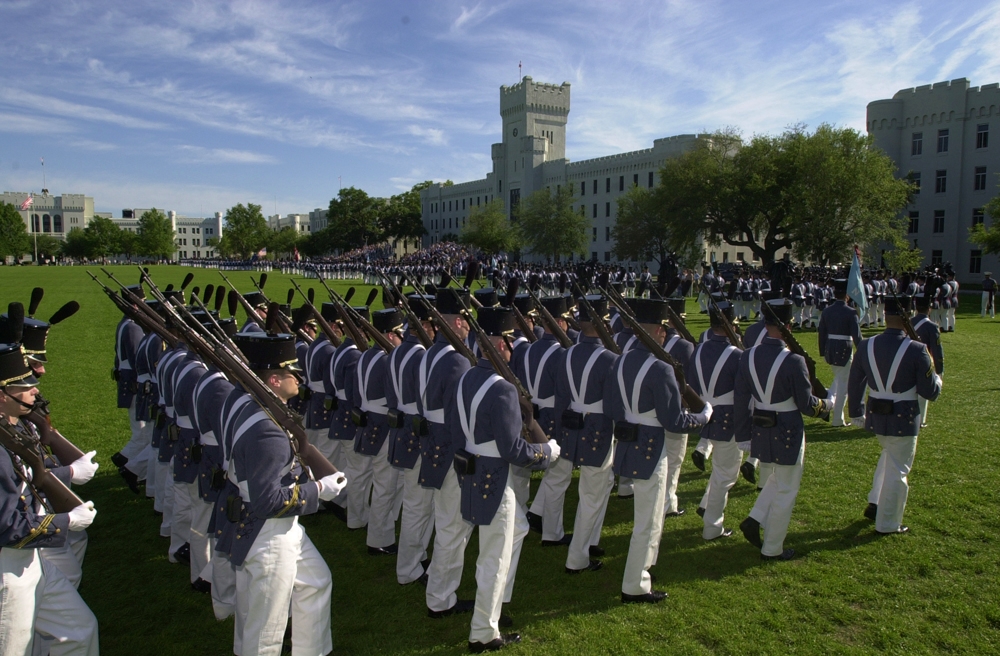 As seen in InformationWeek
Young people can't ignore the news. Data breaches are everywhere and they're beginning to realize that it's up to them to keep our personal and national information private.
Elizabeth Spoehel is 21 years old and just a month into her second year at The Citadel, The Military College of South Carolina. Up until 1996, The Citadel didn't even admit women, and despite the gender disparity that still exists at the military college today, the first Citadel student to ever receive the Department of Defense's (DoD) Information Assurance Scholarship Program (IASP) is Cadet Spoehel.
The scholarship is only offered at schools that achieve the designation as a National Center of Academic Excellence in Cyber Defense Education (CAE-CDE) by the National Security Agency and Department of Homeland Security (NSA/DHS) and is for students interested in pursuing a career in cybersecurity at the Department of Defense. The Citadel was awarded this designation last year and this is the first year that students have been allowed to apply for the scholarship.
In addition to being the first student to be awarded this scholarship from The Citadel, Spoehel was also the first Citadel student to apply.
"I was one of the few people in our class whose GPA would be applicable and who didn't have a military contract already," says Spoehel, who is originally from Florida but also spent time living in McClean, Virginia.
Students who apply must have a GPA of 3.2 or above to qualify.
"I think mine is a 3.7 [GPA] right now," says the Computer Science and Mathematics major and cybersecurity minor.
When a student receives the scholarship, they're signing a contract with the DoD that they'll work there as many years as they receive funding from the scholarship. Upon graduating in 2020, Spoehel will take a job with the Department. of Defense Space and Naval Warfare Center (SPAWAR).
Spoehel has been interested in STEM subjects from a young age. She was fortunate to go to an elementary school that offered computer classes nearly every day and even learned HTML and some robotics programming with Legos while she was there. In high school, she says she took the computer science course her senior year. Despite her interest in CS and math, Spoehel started her college career at a different university and as an education major, but quickly realized that wasn't the field for her. She made a 180-degree turn after a semester off and applied to The Citadel.
Professor Shankar Banik, head of The Citadel's NSA/DHS CAE cyber defense education program says he is seeing a growing interest in cybersecurity from the students in recent years, and he thinks this new designation will only help grow interest among Citadel students. "Young people are understanding the impact of cyber in our daily lives," says Banik, and they're responding to the demand for [cybersecurity] jobs in the federal government and private industry.
"Because there's this designation and scholarship, we're seeing more interest in the [computer science] major and [cybersecurity] minor combo," says Banik, who is also The Citadel graduate program director of computer science, co-director for Citadel Center for Cyber, Intelligence and Security Studies, and a network security researcher. The Citadel even has a cybersecurity club run by students to help them learn "ethical hacking," says Spoehel.
"We have students from other departments, they also want to learn cybersecurity," says Banik.
While there does seem to be a strong interest in cybersecurity among Citadel students, Cadet Spoehel says she thinks these students are a little more clued in than your average college student. "National issues get talked about a lot," says Spoehel, but adds that "we're a lot more sensitive to what's going on in the world."