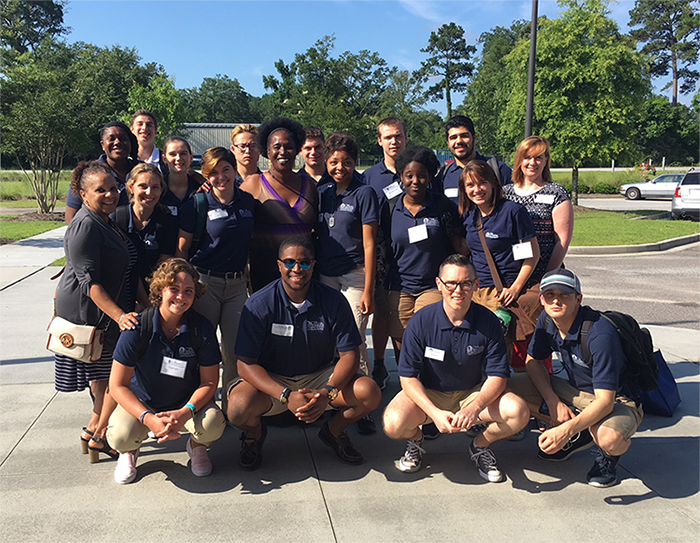 As seen in PCG Education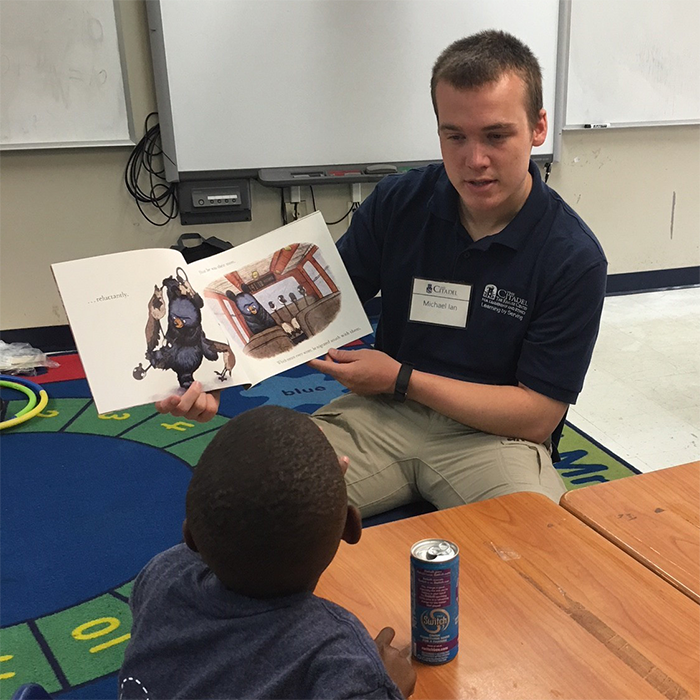 A few weeks back, volunteers from The Citadel, a military college located in Charleston, South Carolina, visited K-3 students attending PCG-UI's EPIC Summer Camp.  The volunteers stopped by EB Ellington, part of Charleston County School District, and read to over 130 campers in small groups. Before departing, The Citadel also donated Scholastic books to take home as home-reading gifts.
As many Citadel students are working in downtown Title I programs this summer, Conway Saylor, the college's Director of Service Learning and Civic Engagement, hoped to further heighten their awareness of rural schools and the special challenges and achievements they experience. Ms. Saylor also wanted the Citadel volunteers to read to the elementary students so they could act as role models by sharing their love for reading.
Etta Holmes, Regional Manager of Field Operations, has been working with Ms. Saylor and the Citadel cadets for many years in PCG-UI's EPIC Summer Camps.
"Cadets, from The Citadel's summer SUCCEED program, frequently volunteer at our camp, and other summer programs in downtown Title I schools, but this trip gave them an opportunity to drop in on one of our EPIC Summer Camps in a more rural community," Etta says.
We would like to thank The Citadel volunteers for helping make the students of EB Ellington's summer camp engaging, fun, and thought provoking.  We hope the students of EB Ellington enjoy their last weeks of camp!