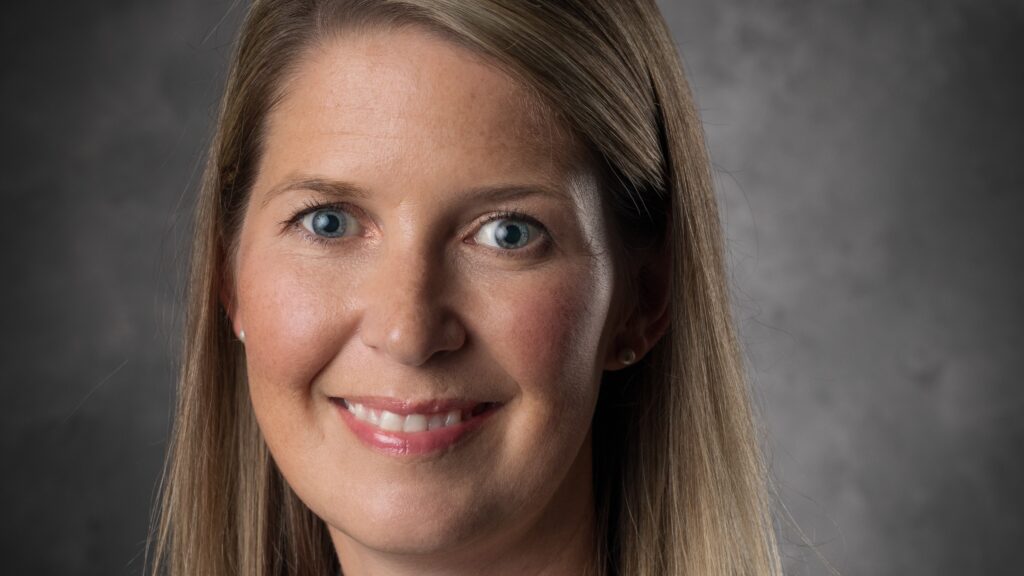 The Citadel community is welcoming Stephanie Fye to her new role as The Citadel's new director of advising. Though new to this role, Fye is not new to The Citadel. She was part of the School of Engineering for three years as a student services program coordinator in the Civil, Environmental and Construction Engineering Department, and then went on to work at the Career Center as the assistant director. Now, she will promote the newest academic initiative – Advising Tomorrow's Principled Leaders.
"I'm thrilled to be back on campus and excited for a new chapter. I believe in a proactive, holistic approach to student success and am very much looking forward to advocating for our cadets and students and seeing what we're able to achieve as a team," said Fye.
In her new role as director of advising, Fye will work collaboratively and in accordance with the SACSOC Quality Enhancement Plan, or QEP, to enhance campus wide advising services. One of the primary functions of her role will be the development and implementation of a plan to improve advising services for all students. Coordinating the assessment and evaluation of the QEP and campus-wide advising services will be an important area of focus for Fye.
"At The Citadel, the core goal of our educational model is to support each cadet and student as they pursue their academic goals. I'm excited to announce Stephanie Fye as our new director of advising as we start down a transformative route with our new QEP," said Sally Selden, Ph.D., provost of The Citadel. "As we focus on Advising Tomorrow's Principled Leaders, we will also reinforce our commitment to fostering the growth and development of those who attend The Citadel."
Returning to The Citadel was an easy decision for Fye. She cites the environment on campus as one of her biggest reasons for returning, as well as the core values aligning with her personal approach to both life and work. For her, The Citadel holds a special place in her heart, and she loves being able to work with cadets and students, as well as to collaborate with colleagues.
"We are thrilled that Stephanie has started her newest journey at The Citadel. Her previous experience on campus will benefit her cadet and student interaction tremendously. Our accreditation process is incredibly important for the college, and our focus on advising will be improved for our cadets, students and faculty," said Karin Roof, Ph.D., director of accreditation and assessment at The Citadel.
Fye hopes to work collaboratively with colleagues in order to highlight the exceptional advising already underway, to support faculty and staff in their advising roles and to develop mentoring opportunities that best serve cadets and students.
"We have the opportunity to develop increased advising capacity and reinforce NACADA's framework of 'advising as a form of teaching.' My goal is to increase cadets' and students' exposure to high-impact practices, increase awareness and use of our campus resources and help all students develop individualized educational growth plans," said Fye. "In contributing to the QEP, I see my role as a collaborative approach supporting faculty and staff colleagues to strengthen student success services to best support our students in their academic and professional endeavors. We are in a great position to further develop student-advisor relationships and ensure a true sense of belonging on campus for all our student populations."
Fye holds a bachelor's degree from The University of Sheffield as well as a master's degree in higher education leadership from The Citadel. Fye's previous roles at The Citadel made an impact on her newest position, as they allowed her to gain insight into what life is like for cadets and students who are in a unique environment with many opportunities and challenges. Her experience in engineering — particularly through developing the Engineering Student Success Program — has given her invaluable experience in advising students on how to be successful academically, and for advising cadets on how to balance their academics with the extra commitments required of them. During her time at the Career Center, she was able to encourage students to participate in high-impact practices that set them up for success after graduation.