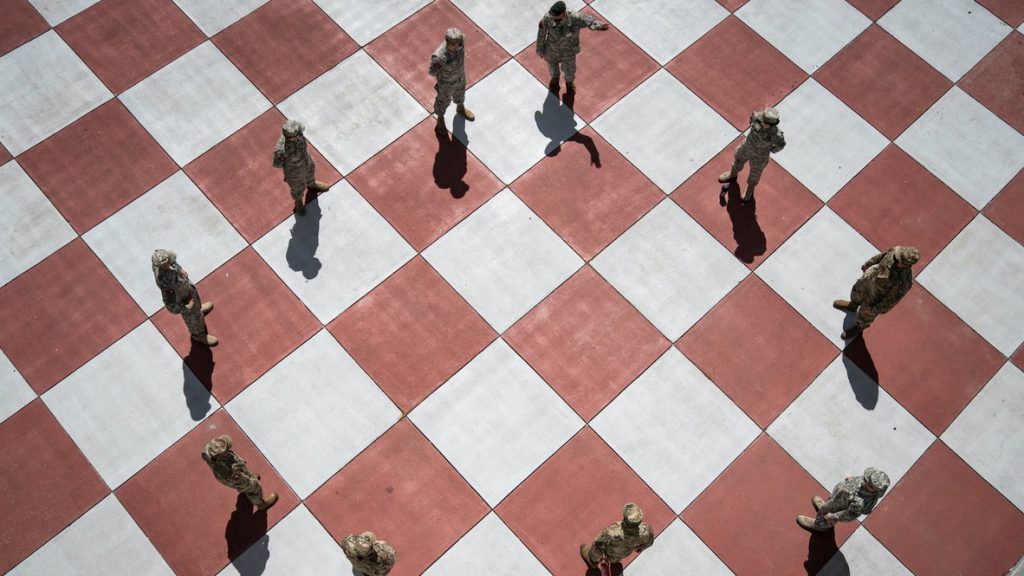 Athletic cadre first to report back for Operation Fall Return 2020
About 30 of the South Carolina Corps of Cadet's newest leaders arrived on campus July 23 and one-by-one, though muffled through masks, proudly said, "Good morning Sergeant Major," in the First Battalion sally port.
"A lot of work went into this — a lot of planning," said Capt. Geno Paluso, USN (Ret.), commandant of cadets. "But, in the end, we have a group of volunteer cadets that are going to be the athletic cadre, who will help us bring in almost 60 of the newest members of the Long Gray Line."
Members of the athletic cadre returned to campus early to get special instruction on to train the incoming cadet-athlete recruits. Those knobs will arrive on campus July 29.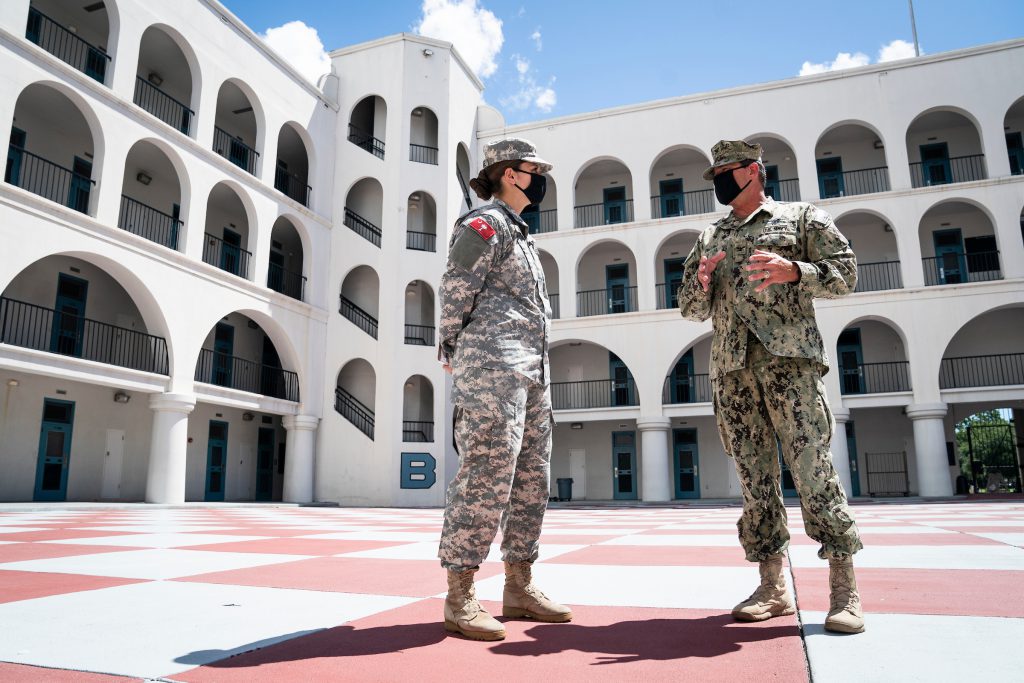 The athletic cadre's arrival is a milestone in Operation Fall Return, an agile, conditions-based plan to safely return cadets and students to campus.
"It's exciting to see what's going to happen and how things will play out," said Cadet Logan Braucht, a football player and Exercise Science major from Waycross, Georgia. "If any college can do it, it's The Citadel. I'm excited to be able to have an impact on people around me and that's something that I came here to learn — to be able to be a leader."
Part of being a leader means embracing the changes necessary to keep everyone safe — like social distancing, wearing masks and new routines for entering and exiting the barracks.
But, despite all the things the COVID pandemic has changed, it hasn't affected The Citadel's model for developing principled leaders.
Athletic cadre members help incoming athlete-knobs learn and succeed in the Fourth-Class System, which represents the foundation of The Citadel's signature four-year leadership development program. It creates discipline and instills the core values of honor, duty and respect.
"I think it's important to develop leadership fundamentals early and properly, because the cadet recruits we are training will be teaching the next class and so on…" said Cadet Maddy Cardenas. "I think it's important that we teach them the way that we'd like to be taught and the way that we want others to be taught behind us, as well.
Cardenas is a Mechanical Engineering major from Los Angeles, California, who plays volleyball for The Citadel.
"There are two things that we have to do. We have to deliver academics and we have to have a freshmen class — we have to have a knob class. You can't break the The Citadel's Long Gray Line," continued Paluso. "This is the beginning of training the next generation of the Long Gray Line. Get them here. Get them trained. And, do it in a safe and efficient manner."
"To come from having an early Recognition Day, to then being the first ones on campus, it's definitely a different kind of experience than what I expected," continued Braucht. "But I think it's really going to help us have the mindset that that we need for the things we're going to learn at The Citadel — to be able to overcome any obstacle."
The full Class of 2024 arrives Aug. 8, with planned return of the upperclass cadets on Aug. 16.
For more information on Operation Fall Return, click here.