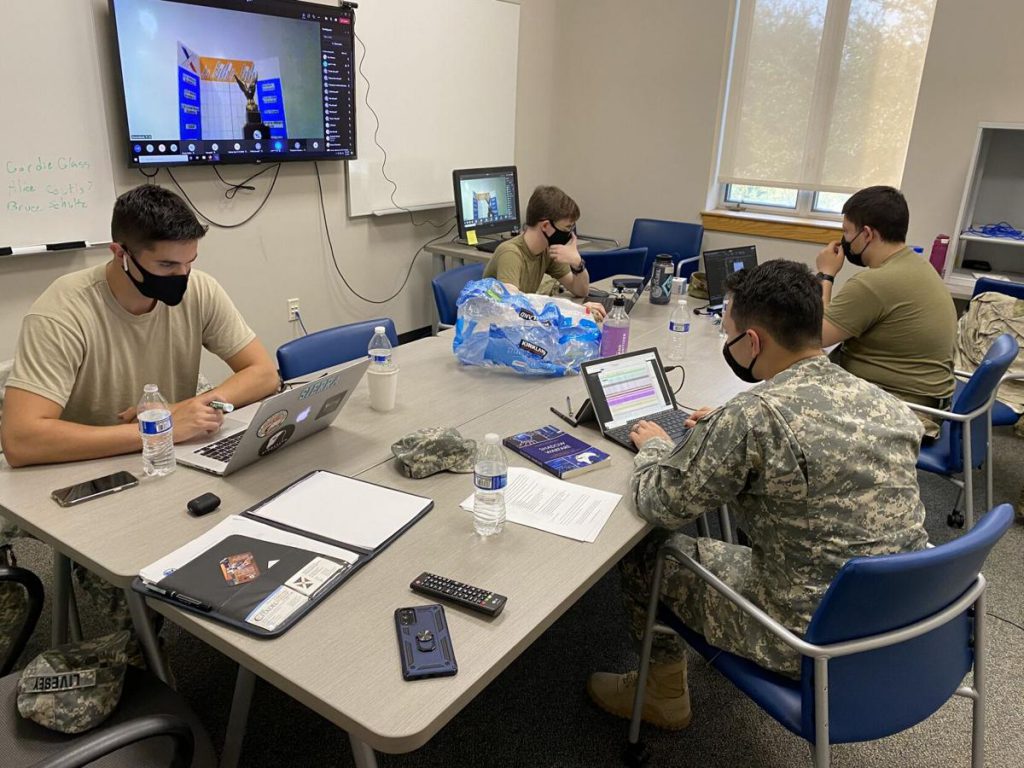 "America's critical infrastructure must be protected"
Photo above: Citadel cadets competing in cybersecurity simulations challenge on campus in 2021
The Citadel — as a Department of Defense National Center of Excellence in Cyber Defense (NCAE-C), recently re-designated through 2028 — is working with a collaborative group to improve the nation's cybersecurity infrastructure.
According to the Federal Bureau of Investigation and Department of Homeland Security, critical infrastructure control systems such as water, electricity, gas and traffic systems have become key targets for adversarial attacks from organized threat actors. This project is intended to help address that.
The University of Memphis Center for Information Assurance (CfIA) is leading the effort, having formed a consortium of NCAE-C institutions including The Citadel, North Carolina A&T State University and the University of West Florida to apply for and secure the grant. The overall goal is to design and develop a multi-disciplinary critical infrastructure cybersecurity program addressing the technical needs of public utility operations and emergency decision-makers.
"Cyber attacks in South Carolina are becoming more and more common, just as they are across the country," said Shanknar Banik, Ph.D., the founder of The Citadel's cyber initiatives and head of all related entities. "America's critical infrastructure must be protected."

For example, in 2020 news outlets report that Greenville Water and the Bluffton Township Fire District were attacked, and Georgetown County was hit with a ransomware attack in 2021. A company called Seculore Solutions lists a state-by-state archive of infrastructure related cybersecurity attacks for each state, including South Carolina, here.
Banik, and Melissa Graves, Ph.D., a professor in the Department of Intelligence and Security Studies, are The Citadel's primary investigators on the CfIA led project.
The consortium intends to create a strong southeast regional coalition, leveraging the group's expertise in cybersecurity to assist NCAE-C cadets and students, state and local governments, and critical infrastructure industry partners in contending with evolving threats.
The matrix of cybersecurity and intelligence programs at The Citadel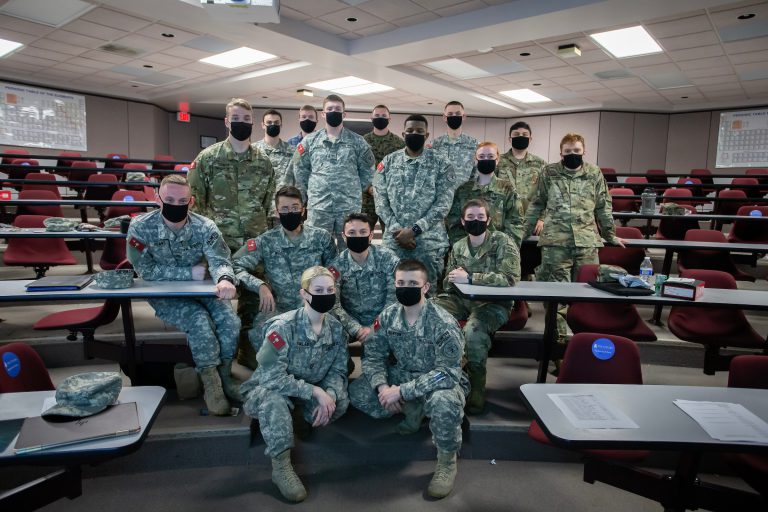 The matrix of elements that are part of The Citadel's Cyber and Computer Sciences programs include The Citadel Department of Defense Cyber Institute (CDCI). It is funded by DoD grants, the last one in the amount of $1.46 million, provided through legislation that created a similar entity at each of the nation's six Senior Military Institutes. Thus far 19 cadets are studying under the umbrella of the CDCI.
"The Citadel Department of Defense Cyber Institute exists because there is a critical shortage of qualified cyber professionals within the Department of Defense, in both the military and civilian service areas," added Banik.
Additionally, The Citadel's CyberCorps program — funded through a $2.8 million National Science Foundation grant — provides tuition, living expenses and dedicated training for cadets who will immediately go into cybersecurity government roles after graduation.
The Citadel offers undergraduate degrees in Cyber Operations, Computer Science, and Intelligence and Security Studies, plus two related master's degrees and several graduate certificates. For more information email admissions@Citadel.edu.