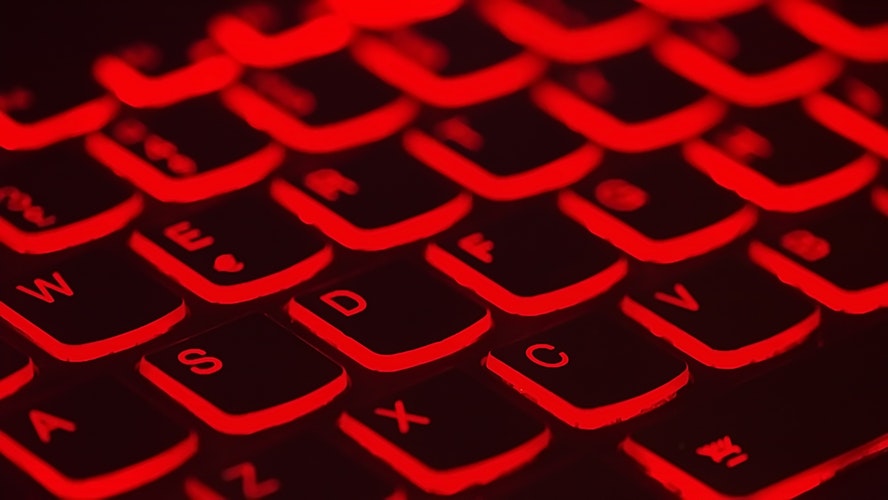 First S.C. CyberCorps Scholarship for Service cadets selected to begin program this fall
Four cadets at The Citadel will complete their junior and senior years as South Carolina's first CyberCorps® scholars. Cadets Andrew Lindenmeyer, Shiloh Smiles, Philip Quinn and Ashley Ruiz were selected as the college's first participants in The Citadel's CyberCorps® Scholarship for Service program.
"Being selected means that I will have a chance to apply my knowledge and passion for computer science and cybersecurity to a cause bigger than myself— national defense," said Cadet Shiloh Smiles Smiles of Shepherdstown, West Virginia, upon learning she was selected. "I am honored and excited to be a part of the first cohort of this new program."
Earlier this year, The Citadel was awarded a $2.8 million National Science Foundation (NSF) grant – the largest federal grant in the college's history – to create the state's first CyberCorps® Scholarship for Service program. It is intended to educate the next generation principled leaders who will protect America in cyberspace.
"These cadets were selected for their professionalism and commitment to the field of cybersecurity, as well as their passion to serve our nation," said Shankar Banik, Ph.D., professor and head of the Department of Cyber and Computer Sciences and the principal investigator for The Citadel's CyberCorps® project.
The program is designed to recruit and train cybersecurity professionals to meet the needs of federal, state, local, and tribal government organizations. The program provides scholarships for undergraduate students pursuing a major in Computer Science, Intelligence and Security Studies, or Criminal Justice with a minor in Cybersecurity. Scholarship recipients will then pursue employment with a government entity in a cybersecurity-related position.
"This grant is a recognition of The Citadel's uniqueness where principled leadership education is blended with multi-disciplinary Cybersecurity education. The CyberCorps® Scholarship for Service program at The Citadel will provide a steady supply of leaders for the government over the next several years, "said Banik. "A broader impact of the project includes the ability to recruit more diverse populations, women, and underrepresented groups to The Citadel and to cybersecurity professions."
Banik will be assisted by an interdisciplinary team of professors representing the Department of Cyber and Computer Sciences, Department of Intelligence and Security Studies, Department of Criminal Justice and The Citadel STEM Center of Excellence.
While at The Citadel, the CyberCorps® scholars will receive or participate in:
Full tuition scholarship for junior and senior years.
An annual stipend (for living expenses): $25,000 per year.
A professional allowance of up to $6,000 per academic year to attend the Scholarship for Service Job Fair, and fund other travel, books, or professional activities.
Mentorship and extracurricular activities to prepare them for cyber-related opportunities in federal, state, or tribal organizations.
Learning from cyber operations professionals in South Carolina in places such as the Naval Information Warfare Center (Atlantic) is located.
In turn, the cadets agree to:
Maintain satisfactory academic progress as determined by the CyberCorps® Scholarship for Service program.
Work in an executive federal agency post-graduation for the number of years of the scholarship award.
Complete one summer internship for at least 10 weeks, typically paid, with a government organization during the scholarship period.
Participate in the annual CyberCorps Job Fair, where they will engage with government recruiters.
Participate in cyber-related research and professional-development events, competitions and outreach activities.
New Bachelor of Science in Cyber Operations begins this fall
For the past decade, The Citadel has invested in advancing cyber security education through new programs, a dedicated cyber center, and professional partnerships. As a result, The Citadel is designated as a National Center for Academic Excellence in Cyber Defense Education by National Security Agency and Department of Homeland Security and has earned numerous awards.
The Citadel is also part of a collaboration that resulted in the 2019 National Defense Authorization Act that provides $10 million in federal funding to create U.S. Department of Defense cyber institutes at the six Senior Military Colleges in the U.S. In addition, plans are drafted to install a sensitive compartmented information facility or SCIF on campus in the next several years.
In the fall, The Citadel launches its first Bachelor of Science in Cyber Operations. Previously, students could only minor in Cyber Security while majoring in Computer Science, Intelligence and Security Studies, or Criminal Justice.
"For some, combining cyber security with another major is still a good idea. But now, a fully dedicated major in Cyber Operations will allow cadets to focus more heavily on developing cyber defense skills," said Banik. "The state and the nation need a highly educated cyber workforce to protect our interests in this burgeoning theater of cyber warfare."
For more information about the Bachelor of Science in Cyber Operations, or about being considered for The Citadel's CyberCorps® Scholarship for Service program, please contact Dr. Shankar Banik at baniks1@citadel.edu.