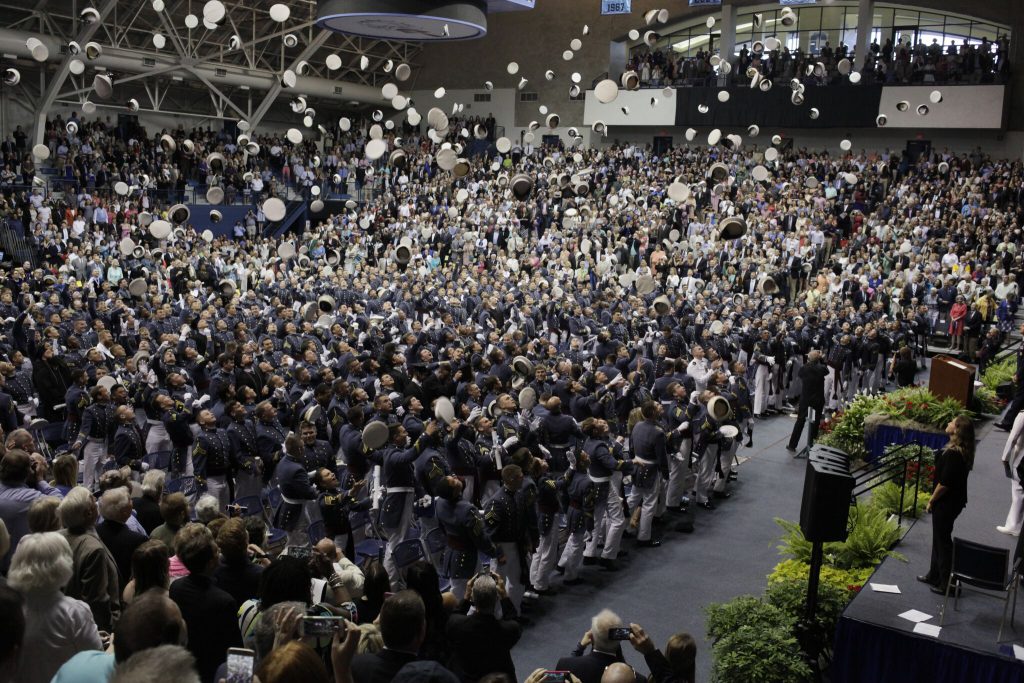 Morris Robinson delivers address
The South Carolina Corps of Cadets commencement ceremony celebrated 551 graduating members of the Class of 2017 on Saturday, May 6, 2017, in McAlister Field House. This year's commencement speaker was world-class opera singer and Citadel Class of 1991, Morris Robinson.
The procession of cadets and platform party commenced the ceremony Saturday morning, followed by Provost and Dean of the College, Brig. Gen. Connie Book welcoming cadets, family, friends and distinguished guests. Citadel President Lt. Gen. John W. Rosa then took the stage to deliver remarks. President of the Class of 2017, Cadet Forrest C. Kimbrell, spoke to his fellow cadets before the presentation of honors, awards and honorary degrees.
Commencement speaker, Citadel alumnus and renowned operatic bass, Morris Robinson then delivered the address to the Class of 2017. Robinson became the first African-American to deliver the commencement speech to a graduating class at The Citadel.
Anthony Zovich delivers last-in-line speech
Lt. Gen. Rosa administered the oath to those entering the Armed Forces and went on to present diplomas to cadets. Per Citadel tradition, the last in line to receive his or her diploma delivers a speech at commencement. This year, the honor went to Cadet Anthony Zovich of Greenville, South Carolina.
At the conclusion, the president of The Citadel Alumni Association had graduates rise and turn their rings so that the numerals face out. The Class of 2017 was dismissed after the singing of the alma mater, closing remarks by Lt. Gen. Rosa and the "tossing of hats."
The Citadel proudly congratulates the Class of 2017.
---