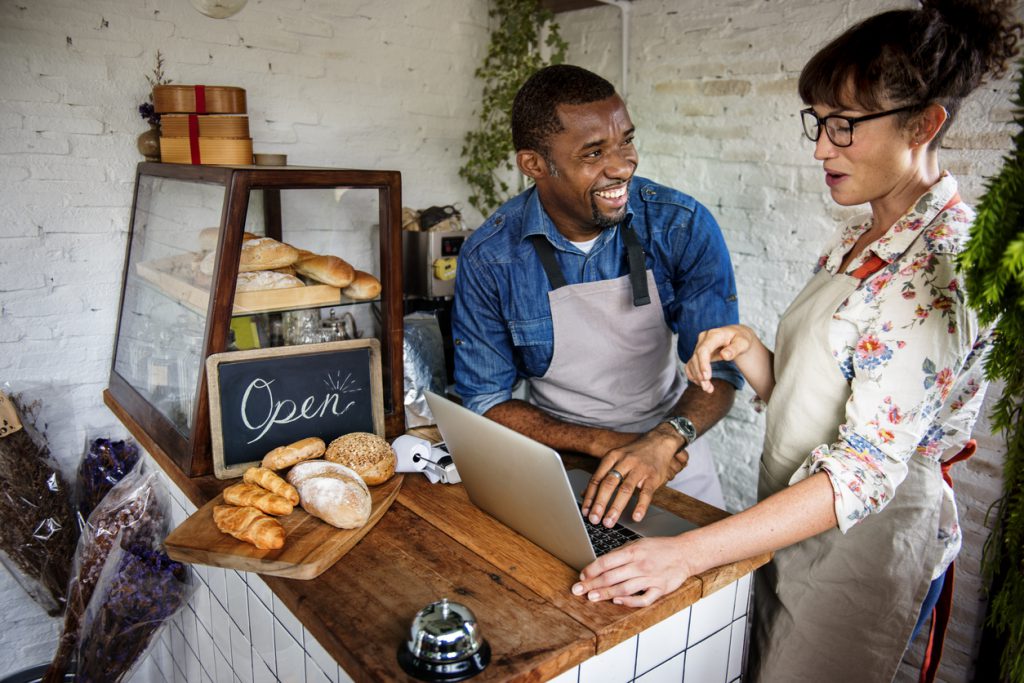 In 2017, small business optimism reached never before seen heights. Some of this had to do with new incoming laws, while much of it was due to the slipping influence of institutionalized businesses in many sectors and changes that were beyond human control or anticipation. No matter what the cause, the results were a renewed focus on expansion in small business capital.
As a consequence, small businesses are changing the way they finance themselves, expand, and operate. The following are a few finance trends you should consider in 2018 as businesses in South Carolina expand and change.
Small Business Finance Trends to Look Out For in 2018:
The Return of the Big Banks
Expect to see big banks working with small businesses again. According to industry experts, for the first time since 2011 large banks are granting 25% of loan requests received from small businesses! This finance trend is poised to accelerate during 2018 as changes in the marketplace and a booming stock market inspire banks to lend more, taking back a sizable part of the small business lending market from alternative lenders.
Additionally, the Federal Reserve has continued to raise interest rates, thus encouraging banks to lend more. If this finance trend continues, big banks will spread even more money around.
A Boost and Small Business Lending
Many factors are making it seem as if 2018 will be a big year for small business lending! For example, the SBA 7a program provided more than $25.4 billion spread across over 62,000 loans for small businesses. There are several different types of small lenders offering small business lending opportunities, such as:
SBA 7a – These are $5 million maximum loans specially designed for small business growth and operations. Small businesses use these loans for finance, equipment acquisitions, working capital, changes of ownership, debt refinancing, and real estate purchases.
SBA CDC/504 lending -These are long-term financing loans used to spur growth in underserved and urban communities. These are often used to buy equipment, purchase land or buildings, build new facilities, capital improvements, and are available through certified development companies or CDC's.
SBA microloans –These are small short term loans of no more than $50,000 for not-for-profit organizations and small businesses. These loans typically go to start-ups and smaller companies with large ambitions and low overhead costs.
Disaster Loans as a Lifeline
Hurricanes Irma, Maria, and Harvey wreaked havoc across the Atlantic and small businesses in Texas, Puerto Rico, and Florida. Consequently, small businesses had to look for help to stay afloat and make repairs.
This help was found in the form of disaster relief loans. These loans became a part of the economic reality of the country, and with other storms likely to hit landfall in 2018, it's worth hypothesizing that the growth in disaster loans will continue as one of the more dismal finance trends.
FinTech Companies and Banks Partnering
Banks are beginning to recognize the obsolescence of their old branch system. They recognize that some of their current and future customers would likely never spend time inside a bank if possible. In a world where ATMs and other automated systems are the preferred methods of banking, transaction technology is the only way forward.
Consequently, people are doing more banking online and a large percentage of new bank account applications are being filed using apps. Banks are reacting by either investing to overhaul their current websites to be more efficient at handling intricate banking details, or by partnering with FinTech companies that have already developed their platforms that can be easily integrated into the bank's current system.
The Decline of Alternative Lenders
During the most recent credit crunch, alternative lenders such as accounts cash advance companies, factors, and microlenders were able to take advantage of the banking slow down, making themselves preeminent as lenders.
These lenders were able to provide capital to small businesses that would not have found secure credit otherwise primarily through the use of technology. However, as Lending Club, CAN Capital, and other big alternative lenders suffer setbacks, and with major banks learning to adapt to new technology, these alternative lenders will see their futures dim in 2018.
Become an Expert in Analyzing Small Business Finance Trends with an Online MBA
Are you driven, passionate, and business-minded? Are you interested in learning more about the world of business and becoming an expert in the field? If so, you've come to the right place – The Citadel offers the perfect online MBA program for you!
Flexible course schedules are designed for working professionals and active-duty military members so you can get your MBA without the hassle of going to school full-time. Don't hesitate – contact us today to learn more!