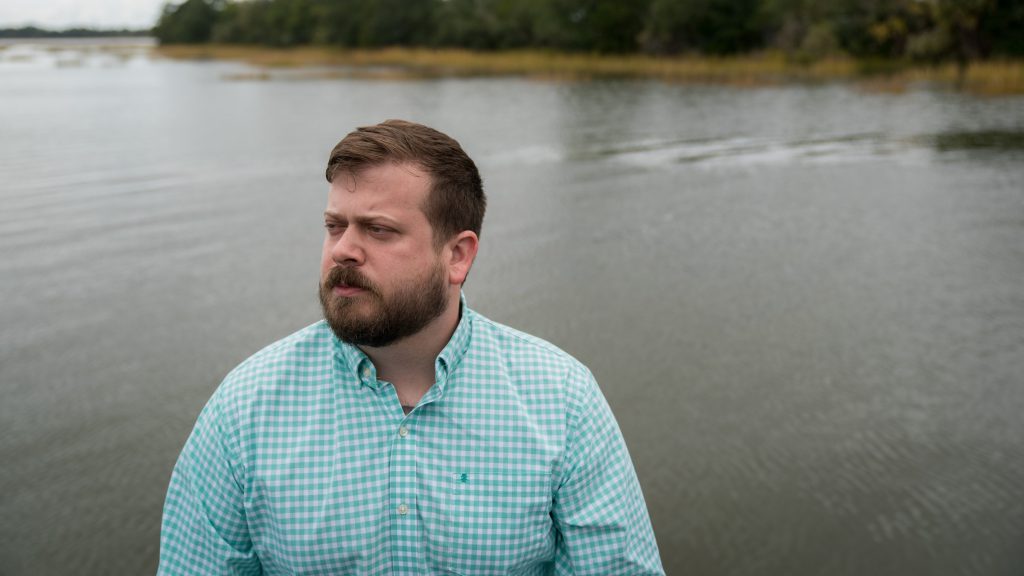 In recognition of Veterans Day on Nov. 11, The Citadel is highlighting some of the college's exceptional veteran students from different branches of the U.S. Armed Forces.
There are approximately 250 veterans currently studying at The Citadel, either as undergraduate or graduate students. They have the option of taking their classes as day students alongside the Corps of Cadets, as evening students with other non-cadet undergraduates or online. In addition, they are provided with multiple resources through the Veteran Student Success Center on campus.
Named #1 Best College for Veterans in the South for three years in a row, the Military College of South Carolina is honored to help our nation's heroes advance their education.
Q&A with Meyer Workman, Class of 2021
Meyer Workman is a veteran graduate student pursuing a Master of Business Administration. He earned a Bachelor of Science in Business Administration through The Citadel in 2021. Workman is currently a program analyst for a government contractor. He plans to stay in business management, with the goal of working his way into a program manager role.
Q. How long did you serve in the Navy? What was your time like?
A. I separated after about seven and a half years in the Navy. When I separated, I held rank as a Petty Officer Second Class (E5). My time in the Navy was a mix of being tough but also very memorable. My time was filled with meeting a great group of hard-working people, long hard days and traveling to places I do not think I would have been able to see otherwise. They were probably some of the best, but also the worst, times of my life. I have traveled through most of Asia, lived in Japan and worked in the Pentagon.
Q. How did you hear about The Citadel?
A. My grandfather graduated from The Citadel. He wore his Citadel ring every day of his life. One thing my family used to always tell me is how my grandfather lost his wedding ring, but never his Citadel ring. We both served in the Navy and are now both Citadel graduates.
Q. What experiences from your military service helped make you into a better person?
A. The military has taught me a lot. I had a lack of direction, focus, drive and a multitude of other non-productive traits. Through the military you realize anything is achievable when enough effort is applied. After going through some of the toughest times, you get conditioned to work through difficult and long days when work or school requires it.
Q. Are there any advantages to being a veteran at The Citadel?
A. The biggest advantage I would say is meeting likeminded groups of people who you can relate to and share stories with. Transitioning to civilian life, turning off that military side of your brain, is difficult and different for everyone. The Citadel affords a steppingstone to work on that and collectively brings you together with people who understand.
Q. What's your favorite thing about The Citadel as a whole?
A. I would have to say the history and respect The Citadel carries. For each person it's different. You have cadets, MECEPs, active-duty military, veteran day students, nursing program students, evening undergraduates, evening graduates and online students. Everybody is connected through family history, military service or a desire to be a part of something bigger than themselves. Walking the grounds after you graduate is a reminder of why you attended The Citadel in the first place and everything you went through to get where you are. It's a culmination of many different aspects while trying to better yourself in life.
Veterans interested in attending The Citadel can find information about programs and opportunities here. Additionally, information about benefits for veterans can be found here.