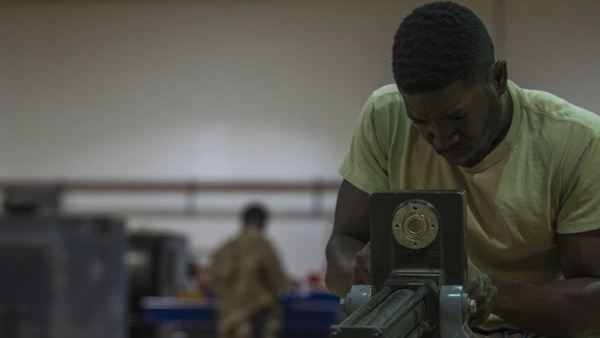 In honor of Veterans Day on Nov. 11, The Citadel is featuring some of the college's outstanding veteran and active-duty students representing different branches of the U.S. Armed Forces.
There are more than 330 veterans and active-duty students currently studying at The Citadel as either undergraduate or graduate students. They can take classes as day students alongside the Corps of Cadets, evening students with other non-cadet students or online. The Citadel's Veteran Student Success Center also offers resources to these students to ensure they have an easy transition and excel here.
Named #1 Best College for Veterans in the South for six consecutive years, the Military College of South Carolina is honored to help our nation's heroes advance their education.
Q&A with Quinton Glover, Class of 2024
Quinton Glover is a veteran and graduate student at The Citadel pursuing a Master of Business Administration degree. Glover served for seven years in the Air Force and, after graduating, hopes to go into the career field of business operations, finance and business strategy.
At what rank did you leave the military? What was your time in the military like?
I left the military as a Staff Sergeant, which is an E-5 in the Air Force. My time in the military was interesting. It allowed me to travel, meet different people from different backgrounds and it granted me the opportunity to mature in a new environment. My military experience afforded me the ability to follow great leaders and to mentor individuals that were following me.
Did you come to The Citadel immediately after separating or do something else in between?
I did not join immediately separating from the service. After being honorably discharged in December 2016, I began attending Trident Tech to pursue my degree. After completing my requirements, I transferred to the College of Charleston in August 2018 to pursue my Bachelor of Science in Economics. During my time there, I juggled work and school. I took some time off due to COVID-19 and started back up once that passed. I finally finished up my degree in December 2022 and started my MBA program at The Citadel in March 2023.
When do you expect to graduate, and what do you want to do after?
I am expected to graduate in May 2024. Short term goals would be transition into a role that would allow me to use what I've learned in the areas of business operations, finance and business strategy. Longer term is to start my own company that actively gives back to its community to provide development opportunities.
What experiences from your military service have prepared you to be a better student?
Leading and working with others in the military has a great on my present situation as student. From those past experiences, I have been able to connect with fellow students on many different levels that allow for better collaboration, communication and team building.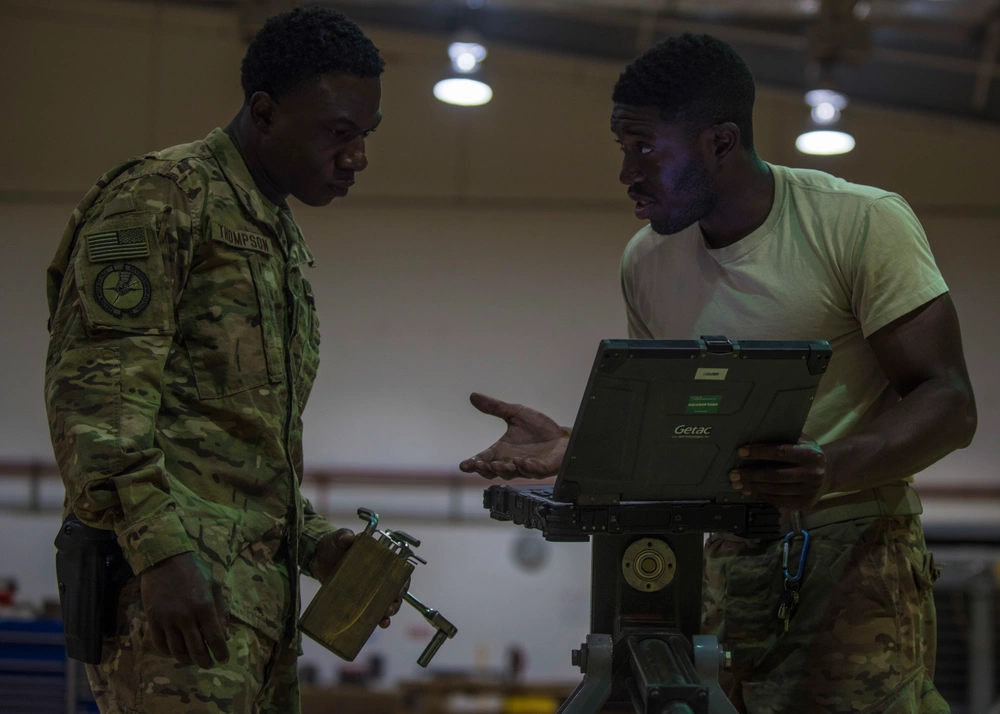 Do you ever get to interact with cadets on campus? If so, what are those interactions like?
My interaction with cadets is limited. My presence on campus is usually comes by me meeting with my professors or administrator and if not that, it is me going to the gym or bookstore. However, in my limited interaction with them, all of my encounters have been pleasant.
What's your favorite thing about The Citadel as a whole?
As a whole, my favorite thing about The Citadel is that institution is trying to incorporate the veterans more into the campus activities. It shows that The Citadel sees the value in the veteran experience, and not only that, but it also allows veterans to feel as if they are a part of bigger team which builds that camaraderie between the veterans and the cadets.