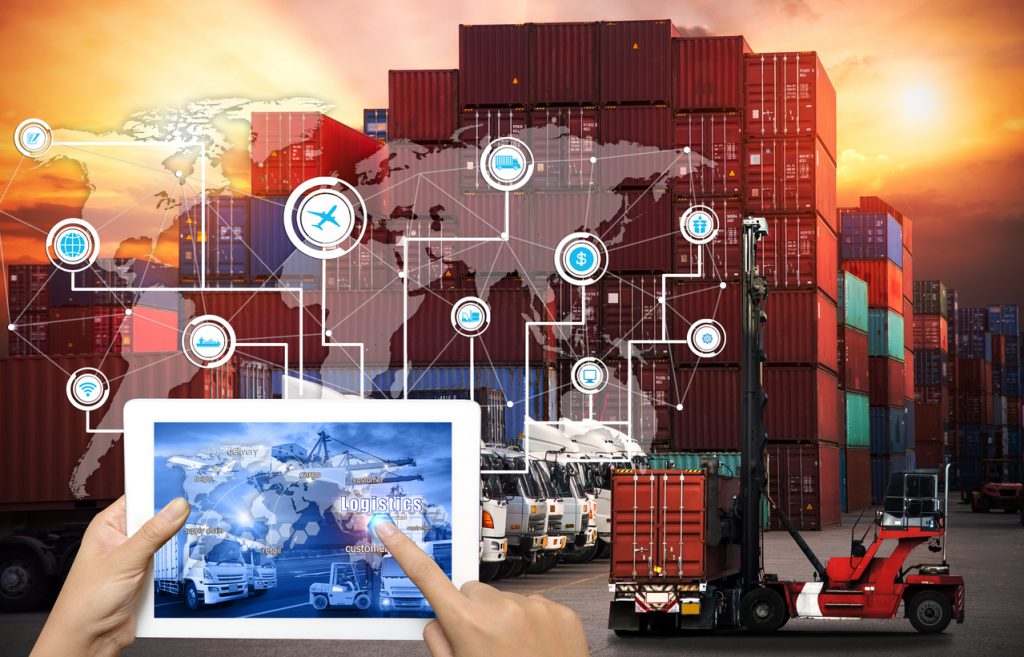 With the constant march of technology leading to innovations in the business world, 2018 is poised to be a year of dynamic change in supply chain management and services in South Carolina business. New gadgets will determine the way business is conducted over the next few years, and having a clear idea of how these trends could affect your business' supply chain is essential.
The following are a few ways that advancements in technology will affect supply chain management.
Mobile Applications Spread Into the Supply Chain
Mobility was essential during 2017, and during 2018 mobile applications will become an industry standard. From refrigerators to thermostats, almost all devices can be controlled via the internet through mobile apps using phones and tablets! Supply chains can be monitored using the exact same technology.
Look for this to change supply chain management, shipping, and production operations by increasing efficiency and accountability for goods and materials. Machines and operations along supply chains are already being made ready to transmit their statuses and performance information from one end of the supply chain to the other using mobile devices connecting to central control tower systems. This will enable companies to monitor their supply chains in order to pinpoint redundancies and spot weaknesses quickly.
The Sharing Economy Will Become Engaged In the Supply Chain
The so-called 'sharing economy' will move beyond things like transportation and hospitality and onto the supply chain. In the same way that Airbnb changed the motel and vacation industry, look for well-designed mobile apps to optimize supply chains by utilizing the resources of educated and invested novices.
For example, Uber-like driver networks will start making deliveries of supply chains and resources, which will disrupt the industry by helping businesses find another way to facilitate shipments at a competitive rate. This trend will spike in 2018, and there is an expected wave of new apps that offer the ability to carry out operations along the supply chain in a variety of innovative ways.
Block Chain Infiltrates the Supply Chain
Anyone in financing, investing, or information technology is aware of the hype behind blockchain technology and its promise to change the way that money and supply chains are managed. However, while the years of blockchain dominance are still ways off this technology can still be utilized to increase productivity, especially in companies that are heavily engaged with IT vendors.
Companies that are currently involved in blockchain will benefit from advancements in the technology during 2018 as blockchain innovations will lead to the creation of new companies offering to maximize supply chain productivity.
Increase Supply Chain Visibility
Supply chain visibility will become a priority over the next year. In fact, important people in the industry have already noted the beginning of this trend!
For years now industry luminaries have written about SCV, or supply chain visibility, becoming an independent category in technology. Supply chain visibility means setting up new systems that help to monitor the supply chain on a more granular and focused level. Look to see this become more prominent over the next year as more technology is developed to increase the effectiveness and productivity of the supply chain.
The Impact of the Amazon Effect
In manufacturing today, there is no way to avoid being affected by the ubiquity of Amazon's effect. This effect is seen in Amazon's heavy investment in supply chain technology involving businesses in the retail and production sectors.
The Amazon effect will lead to higher performance expectation in supply chain applications, and the ever-increasing presence of Amazon will force smaller businesses along the supply chain to compete even harder. Expect to see new methods of competing with and profiting from Amazon's activities amongst companies with a supply chain focus during 2018.
Learn More South Carolina Business Trends at The Citadel
By expanding opportunities for online learning, The Citadel Graduate College makes its programs more convenient and flexible for working adult students and those currently serving in the U.S. military and government positions.
If you're interested in learning more about the world of South Carolina business trends through an online MBA program, please click here to learn more.