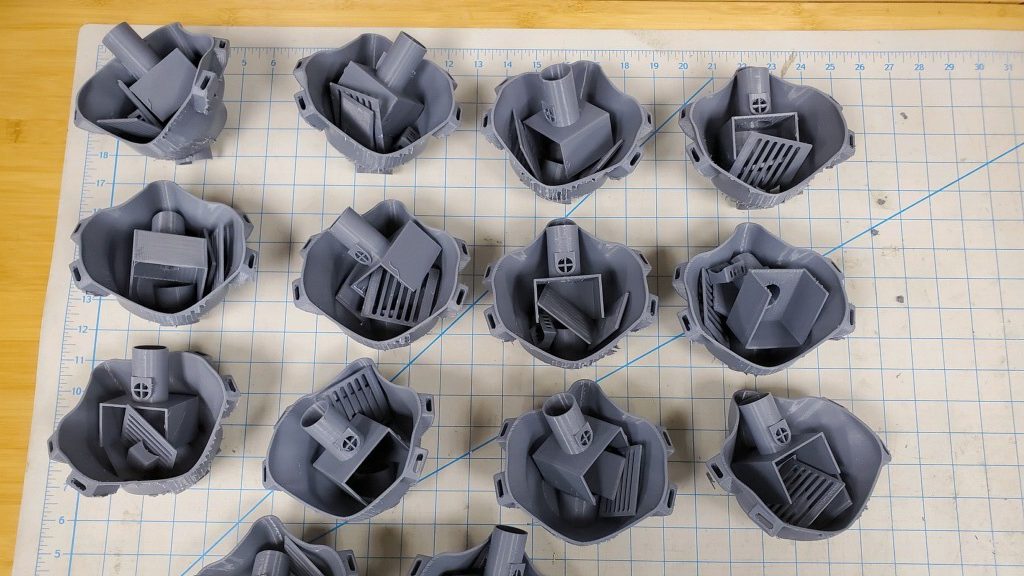 Photo: 3D-printed pieces of the protective masks made for MUSC, by faculty and staff at The Citadel, to address the mask shortage in the beginning of the COVID-19 pandemic.
The MUSC Department of Surgery Human-Centered Design Program and The Citadel Tommy and Victoria Baker School of Business Innovation Lab recently announced a partnership that will promote the enrichment of both program's innovation, teaching and learning missions.
Through a memorandum of agreement, the two programs will work together to form a core team of medical students, residents and Citadel cadets and students to develop innovative products focused on increasing the health of South Carolinians.
The MUSC residents and students will collaborate with the Baker School of Business Innovation Lab cadets and students to work toward patentable or registerable projects.
The HCD program, led by Joshua Kim, was established under the leadership of chief of Surgical Oncology David Mahvi, M.D., and vice chair of Research Michael Yost, Ph.D., to cultivate innovative approaches to solve unmet surgical and medical needs.
The BSB Innovation Lab has a similar mission – it is dedicated to teaching students the value of innovative thinking along with offering the opportunity to pioneer innovations and business ideas, learn how to build out a business plan and pitch their ideas to investors.
In March of 2020, with the threat of a shortage of protective masks looming as the coronavirus pandemic grew, MUSC's Kim innovated with a team of biomedical engineers and medical professionals to develop plans for 3D-printed masks. Once the design was available, the BSB Innovation Lab collaborated with MUSC and printed more than 500 masks to help to resolve the N-95 mask shortage in the region.
"The relationship the BSB Innovation Lab built with MUSC during the height of the pandemic provided an opportunity for us to partner and continue working toward improving the lives of medical professionals and the patients they take care of," said Capt. James Bezjian, Ph.D., director of the Innovation Lab and an assistant professor of Strategy and Entrepreneurship in the Baker School of Business. "By working with the MUSC Human Centered Design team, we are able to assist with projects that have life-changing capability."
Kim will work with design teams of surgeons, residents, engineers and business development trainees based on design initiatives presented by surgeons and residents. "Through this new partnership, we can seamlessly innovate a design, develop a business plan and produce products that improve patient care," said Mahvi.
The collaboration also provides an opportunity for academic growth. Residents and medical students gain knowledge and experience in business and entrepreneurship skills, and business students are exposed to new product ideas in the health care arena.