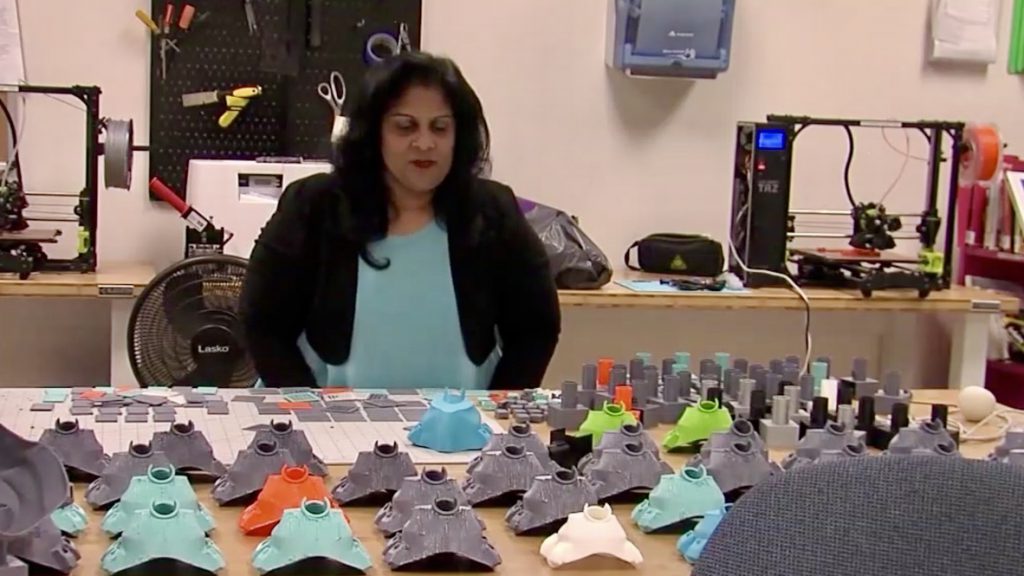 As seen on ABC News 4, by Eli Brand
While the 3D printers in the Daniel Library at The Citadel sat dormant, the man in charge of them had an idea.
His idea was that these printers could be used to save lives, and other professors at the university agreed with him.
So, for the past week and a half, Dan Hawkins, Dr. James Bezjian and Dr. Sarah Imam have been hard at work 3D printing six medical masks a day to be donated to the Medical University of South Carolina.
This culminated Monday in the first drop-off of masks to MUSC.
But this effort is only getting started and is already growing exponentially.
A Citadel student, West Courtney, heard about the initiative and started making phone calls to see if others could help.
The results speak for themselves.
"In about a week, we were able to take this from one school with four 3D printers, to a statewide initiative," said Courtney.
That initiative started with Coastal Carolina University agreeing to utilize its printers to help and culminated in the entire South Carolina Commission of Higher Education committing all public universities to help make masks.
And printing these masks has meant more than just safety to the people who started the program.
"It kept my anxiety way down in this time. I think I would be a mess if I didn't feel like I was contributing and this feels very much like something with doing," said Hawkins.
You can also help in the effort if you have a 3D printer of your own by printing them out, assembling them and donating them to local healthcare workers. This can be done by going to this link on the MUSC website.
Officials at The Citadel also asked for donations of HEPA filters, like those used in vacuums, if you have any.
But regardless of how big the initiative gets, the printers at The Citadel will be making masks.