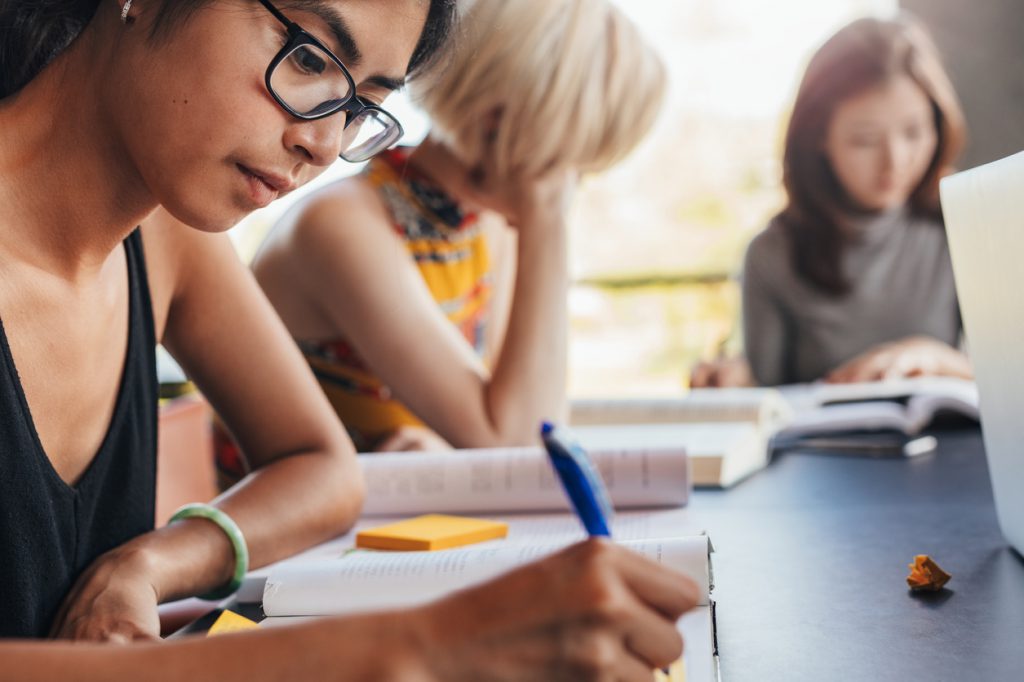 Graduate School is a huge task that not everyone is cut out to complete. Most graduate students have families, full-time jobs, and a pile of responsibilities that don't go away just because you are going to school.
Graduate school requires a lot of time and money. However difficult it may seem, though, most students who have survived it say that it is worth the pain, exhaustion, and hard work. This article will discuss time management tips and other strategies to help graduate students accomplish their goals.
Tips for Finding Balance Between Life, Work, and Graduate School:
1) Get a Daily Planner
Study your class syllabus and mark your calendar with every due date for any projects assigned the entire semester. Make it detailed and include class information if necessary. Color code each class so you do not get them mixed up.
Record deadlines for financial aid or any other applications you may have in your calendar. Record study groups you scheduled and any other responsibilities that are not school related, such as your child's doctor appointment or school events.
Having a calendar that you keep updated constantly will help you greatly with time management.
2) Work Smart, Not Hard
Develop a schedule with your spouse and your work that divides your responsibilities, and don't be afraid to ask others to help you pick up the slack! Plan ahead for extremely demanding weeks – such as midterms or finals – when you know you will need extra support.
3) Find a Flexible Program
Another tip to help with time management is finding a flexible program. Are you able to pick how many classes you take? Are you able to increase or decrease your load as needed? Many programs are flexible now because the classes are online or in the evening. It is important for managing your limited time that your school program can adapt to your busy schedule.
4) Use Outside Sources
There are countless resources available for students, and you will probably begin to feel overworked or burnt-out if you try to take on too many tasks. Ask your advisor and fellow graduate students for help. Never be afraid to get assistance when you think you might fall behind!
5) Include Your Spouse
Include your significant other in planning and scheduling, especially if you have children. Do not expect your spouse to pick up all your slack for running the household. Make sure they are on board completely. Work out a schedule that gives you time to study and time to spend taking care of your children.
6) Be Flexible
Scheduling around work, school, and family life can be daunting. Be willing to change your schedule when needed. Try to schedule specific times every week for working on school projects. Remember that stuff happens and you may have to rearrange your schedule.
7) Show off Your Skills
Graduate school will give you skills to help you land your dream job. You can use the skills you are acquiring while in school to impress current employers. Use your new knowledge to your advantage!
8) Make Mistakes
Do not try to do every task perfectly. Allow yourself to say "no" when you feel like you are taking on too many tasks. It's okay to make mistakes – after all, nobody is perfect, and making mistakes allows you to learn and perform better the next time a similar challenge arises!
Time management can be difficult for students with jobs and families. Taking on graduate school may seem too far out of your reach. By using these tips such as making a calendar, being flexible, making mistakes, forming a support system, and including your spouse and your family in huge life decisions, you can be successful too.
If you're looking for a Graduate School experience that is flexible, convenient, and will prepare you to land your dream job, please contact The Citadel today!