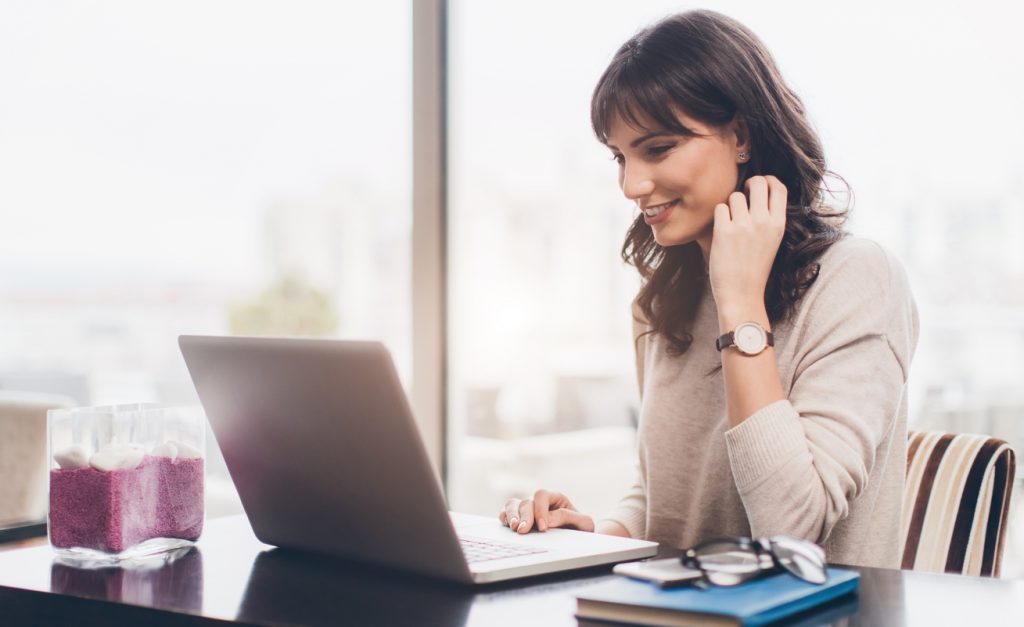 In today's competitive business world, it is more important than ever for talented professionals to find a way to differentiate themselves from other candidates in order to move up the corporate ladder. One of the best ways to do this is by returning to or continuing school to receive a Master of Business Administration degree (MBA)!
However, while more employers than ever are looking for candidates with an MBA, for working professionals it can seem like a daunting task to try to return to school while continuing to work. This is where an online MBA program can be of particular benefit, as these programs provide professionals with the flexibility they need to continue working while also attending school.
If you are attempting to move up the corporate ladder, here are just a few of the benefits you could gain by enrolling in an online MBA program:
An Online MBA Program Is Flexible and Convenient
It cannot be overstated how beneficial the flexibility is that online MBA programs provide.
Working professionals will not have to worry about their careers being interrupted due to their coursework, and they will not have to fret about making it to class. An online MBA program allows you to design a course schedule that you can work around your professional schedule, as you can choose to take as many, or as few, classes as necessary.
Furthermore, you will access all of your coursework, lectures, and materials online, meaning you will never have to go to campus or shape your life around school. Instead, you can make your school schedule fit your professional and personal schedule, making it the most realistic option for people who work full-time.
Online Programs Are Cost-Effective
Online programs not only provide flexibility and convenience for students, but online programs are also often less expensive than their on-campus counterparts.
While these programs provide the same rigorous curriculum as on-campus programs, it's easy to find a competitive online MBA program that costs as little as $5,000-$10,000 a year, making an online MBA practical for those who want to further their careers without drastically increasing their debt.
Of course, the overall cost of a program will depend on your course-load as well as on how long it takes you to finish your program. However, MBA programs are available that can be finished in as little as 18 months!
An Online MBA Program Provides Exposure to The Latest Technology
Perhaps one of the greatest benefits an online MBA offers is vital experience with the latest business technology since the program delivers the entire curriculum online.
Through their coursework, students will be exposed to state-of-the-art teleconferencing and e-learning technologies as well as the latest business software. Thusly, when online MBA students graduate, they take with them real-world knowledge of and experience using the technologies they will be faced with in the workplace. This gives them an enormous edge over their competitors.
Connect With Experienced Professionals
An online MBA program provides the opportunity for a wider range of working professionals to return to school. This means that students will find that there are a large number of experienced business professionals in their cohort.
In this way, online programs provide students with the unique opportunity to connect with and learn from skilled business professionals from around the world. Students can then discuss business strategies and network with these experienced professionals.
Get Your Online MBA From The Citadel!
Online MBA programs have been greatly increasing in popularity in recent years, as they provide working professionals with the opportunity to advance their careers while still working and gaining experience in their field.
At The Citadel, we want to help you get your MBA through our online program! Contact us to learn more about online MBAs and how to get started with furthering your education.