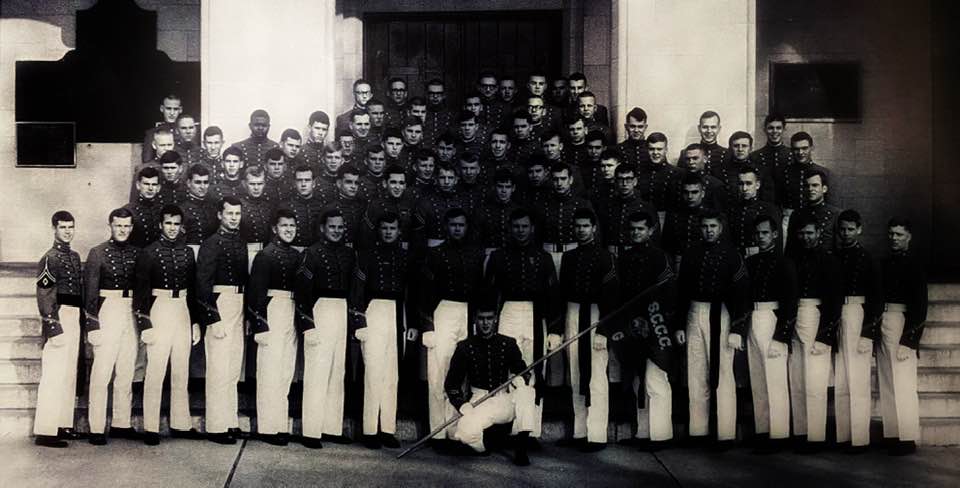 Photo above: Cadet Charles Foster photographed with Golf Company in 1968
The 50th anniversary of The Citadel's first African American cadet graduate will be celebrated at a special military review parade during Black History Month and through an ongoing archival project by the Daniel Library.
Feb. 14, on Summerall Field, the South Carolina Corps of Cadets will march in honor of Charles D. Foster, the man who created a legacy five decades before them.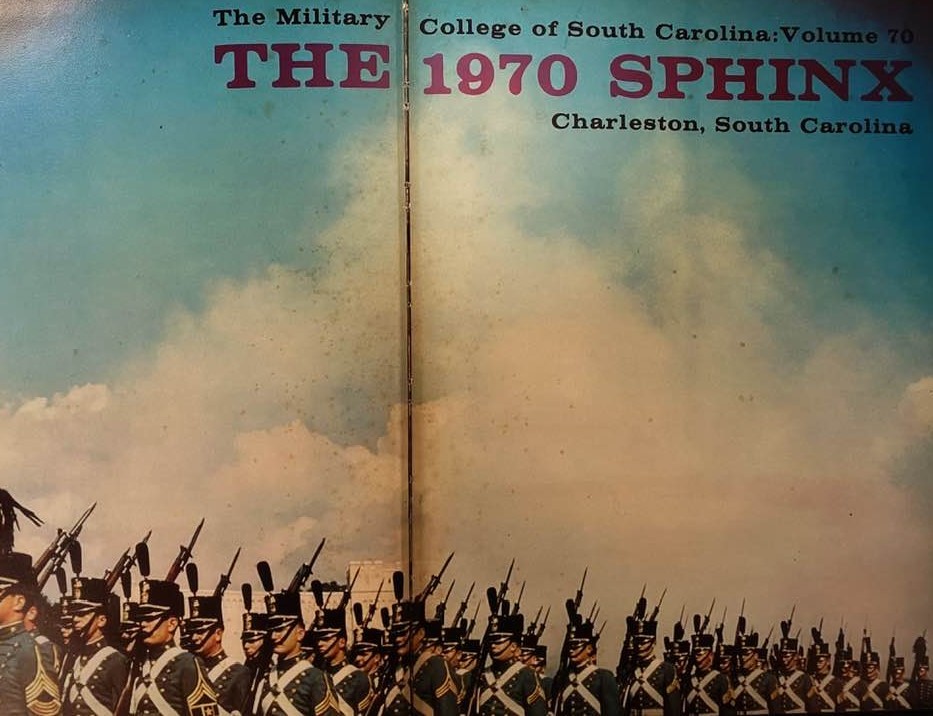 Foster matriculated at The Citadel in 1966 as the first black cadet and graduated in May of 1970, blazing a trail for young African American men and women to follow evermore.
Charles Foster passed away in a house fire in 1986 in Texas, where he was living at the time. He has been honored posthumously several times on campus including during the college's Diversity Milestones celebration in 2016, when members of The Citadel Black Alumni Association arranged for a reading of a congressional record Foster's honor.
"We all know the name 'Charles Foster,' the first African American cadet in the Corps, but this year I feel like we are learning more about him as person and about what things were like for him as a civil rights pioneer at The Citadel and during the late 1960s in Charleston," said Cadet Ruby Bolden, Regimental Public Affairs non-commissioned officer, The Citadel Class of 2021.
The military review parade will begin at 3:45 p.m. and is open to the public. Foster's brother, William, will attend and take review of the parade with the president of The Citadel on behalf of Charles.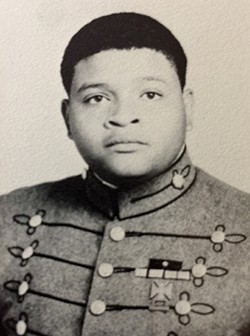 Collecting and archiving stories, memories, photographs
Charles Foster's story is about perseverance. It is not a tragedy. He did not come to The Citadel and fail. Perseverance is about sticking to a task until its successful completion. Charles Foster persevered. He walked out with two pieces of paper—an undergraduate degree and a commission in the United States Army.

Brig. Gen. David Wilson, The Citadel Class of 1991, the first Citadel African American alumnus to become an active United States Army brigadier general. He is a native of Charleston. The Citadel Magazine
The Citadel Archives is seeking stories, memories and photographs relating to Foster, civil rights and minority experiences at the college. The items and information will be preserved and shared through a new, permanent collection.
"The collection will help to provide a deeper understanding of an aspect of Citadel history that deserves to be preserved and shared through our historical collections," said Tessa Updike, archivist for The Citadel.
As part of that effort titled "Charles Foster and the black experience," Updike and the college's assistant provost for diversity, Robert Pickering, interviewed Foster's brother, William.
William Foster was also a pioneer as one of only eight black students attending the University of South Carolina.
"It was an up-and-down type of experience. Because you imagine you're going to school of about 5,000 people that were white. And a lot of people didn't want you there. But I must say there were-I met some people that embraced us. I mean … everybody, you can't paint everybody with a broad brush.

I remember when Texas Western won their championship, how that was treated. People who were upset because it was an all black squad that had won. And the first time it had happened in the NCAA. And we were celebrating (at USC), and somebody said, "You know what? You might not want to do that here." So, we went over to Allen University and we participated with them.

William Foster, brother of Charles Foster
William Foster Oral History, The Daniel Library
In a recorded interview, William Foster talked about growing up in Charleston before and during the civil rights movement, and about Charles's life before, during and after being a member of the South Carolina Corps of Cadets. According to William, Charles's decision to attend The Citadel was his own, and was supported by their family.
He thought that things would get a little easier after his first year (at The Citadel). He said it did get a little bit better, but not a lot. He said because as you move on-he was in Golf Company, so as you move on with your class, the same people in your class still don't like you. They don't care for you. So, you got that to deal with for four years.

William Foster, brother of Charles Foster
William Foster Oral History, The Daniel Library
To read the interview transcript, learn more about the project or to contribute a story, please visit this web page. A portion of the interview can be viewed below.
Today at The Citadel
Fifty years after Foster graduated, the 2019-2020 academic year, the Corps is comprised of approximately 23% cadets identifying as ethnic minorities.
Strategic initiatives and programs underway to continue to diversify the campus population and cultivate inclusion: a Diversity, Equity and Inclusion Council helps guide the college's initiatives; a Truth, Racial Healing and Transformation Center facilitates collaborations on and off campus to create and sustain a climate of inclusive excellence. Training opportunities such as National Coalition Building Institute workshops are offered regularly. In addition, cadets take four years of leadership training courses and, as a corps, provide approximately 30,000 volunteer service hours annually, many of which take place with Title 1 schools and minority supporting organizations.
Read "From Foster to the future" in the award-winning Citadel magazine here.