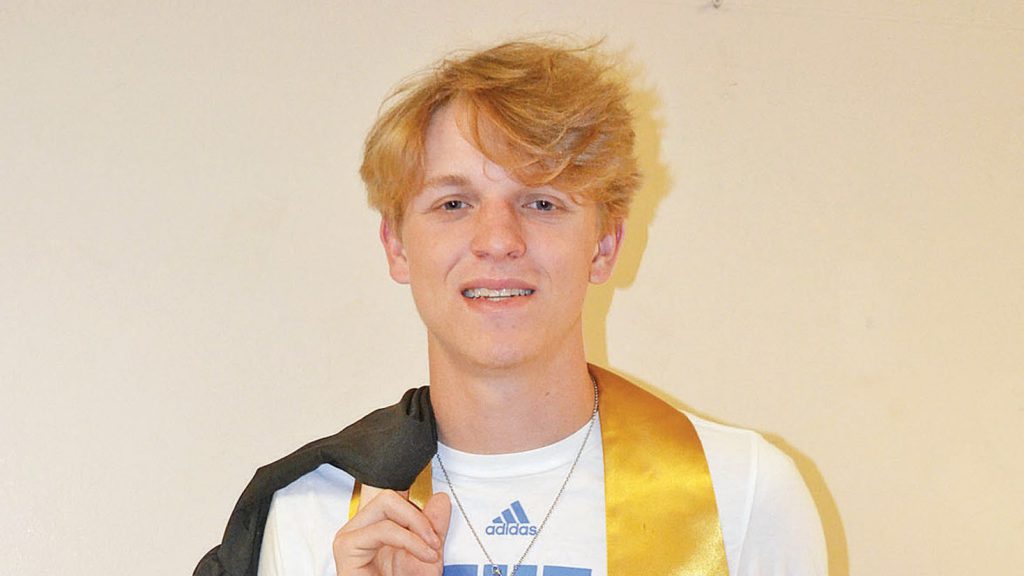 As seen in the Gaffney Ledger, by Scott Powell
Zac Painter will enter The Citadel honors program in prestigious company when the newly minted Blacksburg High graduate heads to the military college in August.
Painter was among eight students to receive a full ride to attend The Citadel's premier program for intellectually and academically gifted students. The scholarship will cover the full cost of attendance at The Citadel, which was $30,400 for an incoming freshman cadet last school year.
Painter became interested in the military college when his dad toured the campus with a group of students enrolled in the Advancement Via Individual Determination (AVID) program.
Painter was ranked fourth in his Blacksburg High graduation class. He played on the Blacksburg High varsity football, basketball and baseball teams while enrolled in challenging courses.
"I plan to major in electrical engineering," Painter said. "I took an electronics class at the Institute of Innovation and fell in love with it."
The Citadel School of Engineering currently has the 17th best engineering program in America, according to the latest U.S. News & World Report.
"There is a 100% job placement rate for students in their engineering school within three months of graduation," Painter said. "This was a big deal for me when I thought about where I wanted to go to college."
The Citadel is best known for its Corps of Cadets and draws students from 45 states and a dozen countries to live and study in a class military system focused on leadership and character development. The military college founded its Honor Program in 1987 to provide a community of curious students with interesting and challenging academic coursework.
After he was accepted in October, Painter said he decided to apply for scholarships available through The Citadel to see if he could help his family with his college costs. He was required to write three essays and do a personal interview with a professor before the Blacksburg native was selected to receive a full scholarship.
Painter has gotten an early morning wake-up call to go on 5:30 a.m. runs in recent weeks so he can improve his conditioning and fitness in preparation for life as a cadet at The Citadel.
"There will be no free time. I will take eight classes a year in the Honors Program," Painter said. "I managed a tough academic schedule in high school while working and playing three sports. I feel my work ethic and how I managed my time helped me prepare."