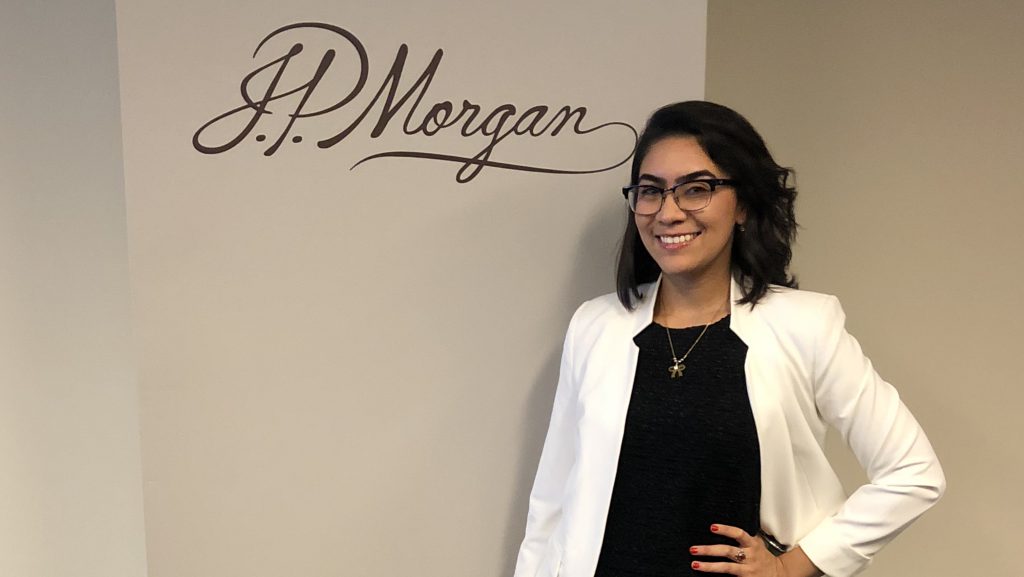 Photo: Maria Cornelio-Ruiz, Class of 2019, at J.P. Morgan Chase
Meet three graduates from the Class of 2019 who are already putting their business degrees to work
The Tommy and Victoria Baker School of Business educates and develops innovative leaders of principle to serve the global community. Through its teaching, scholarship and service, the school demonstrates its commitment to its core values: integrity and respect for others, professional and intellectual development, and excellence through valuing innovation, diversity, and continuous improvement.
The Citadel's business degrees are some of the most popular programs in all areas of the college. More graduates from the Class of 2019 earned a bachelor's in business administration, both within the South Carolina Corps of Cadets and the Evening Undergraduate programs. In The Citadel Graduate College, a master's in business administration was the second most popular degree with the Class of 2019.
Learn what you can do with a business degree from The Citadel below:
Maria Cornelio-Ruiz
JP Morgan Chase
Cornelio-Ruiz turned a summer internship at JP Morgan Chase into a full-time job.
"Advertising The Citadel as an institution that teaches more than academics (time management, discipline, flexibility, and more) gave me an advantage during the whole application process."
Maria Camila Cornelio-Ruiz, of Echo Company, is a graduate of the Class of 2019 with a degree in both business administration and modern language. Cornelio-Ruiz is originally from the country of Columbia, but moved to the United States nearly seven years ago to learn English, get her education and pursue a career in the world of business.
Now that she's graduated from The Citadel, she's going to work in the global finance and business management program at JP Morgan Chase in New York City. During the summer of 2018, Cornelio-Ruiz worked as an intern at the U.S.'s largest bank, in the asset and wealth management department. At the end of the summer, she was offered a full-time job.
Cornelio-Ruiz wants to work her way up in the company, eventually hoping to return as an executive to the assent and wealth management department, where she started as an intern. She also plans to start a non-profit organization focused on feeding the hungry in the United States.
Kaity Mears
Tony's Famous Pizza
Mears will use her business degree to manage a 40-year-old pizza restaurant, carrying on a family tradition.
"I feel The Citadel truly prepared me for the real world of business. Not only have I gained invaluable knowledge, but I have received excellent feedback that has allowed me to grow personally and professionally."
Kaity Mears has spent the last two years teaching during the day and learning at night. She earned her master's degree in business administration while teaching at Andrews Elementary School. Now, with the skills she learned while earning her degree, she's going to take over her father's business, Tony's Famous Pizza.
In her new role, Mears will manage approximately 30 employees at two restaurant locations. The original restaurant in Georgetown, South Carolina recently celebrated its 40th year of business, while the second location in Andrews has been serving customers for 23 years.
Csilla Sztankovics
Scarlett & Oaks Properties
Sztankovics used her education to start her own real estate business.
"I've attended the Citadel to better my leadership skills. Since college I envisioned myself as a business owner and I understood that with an MBA I would have a greater chance to succeed."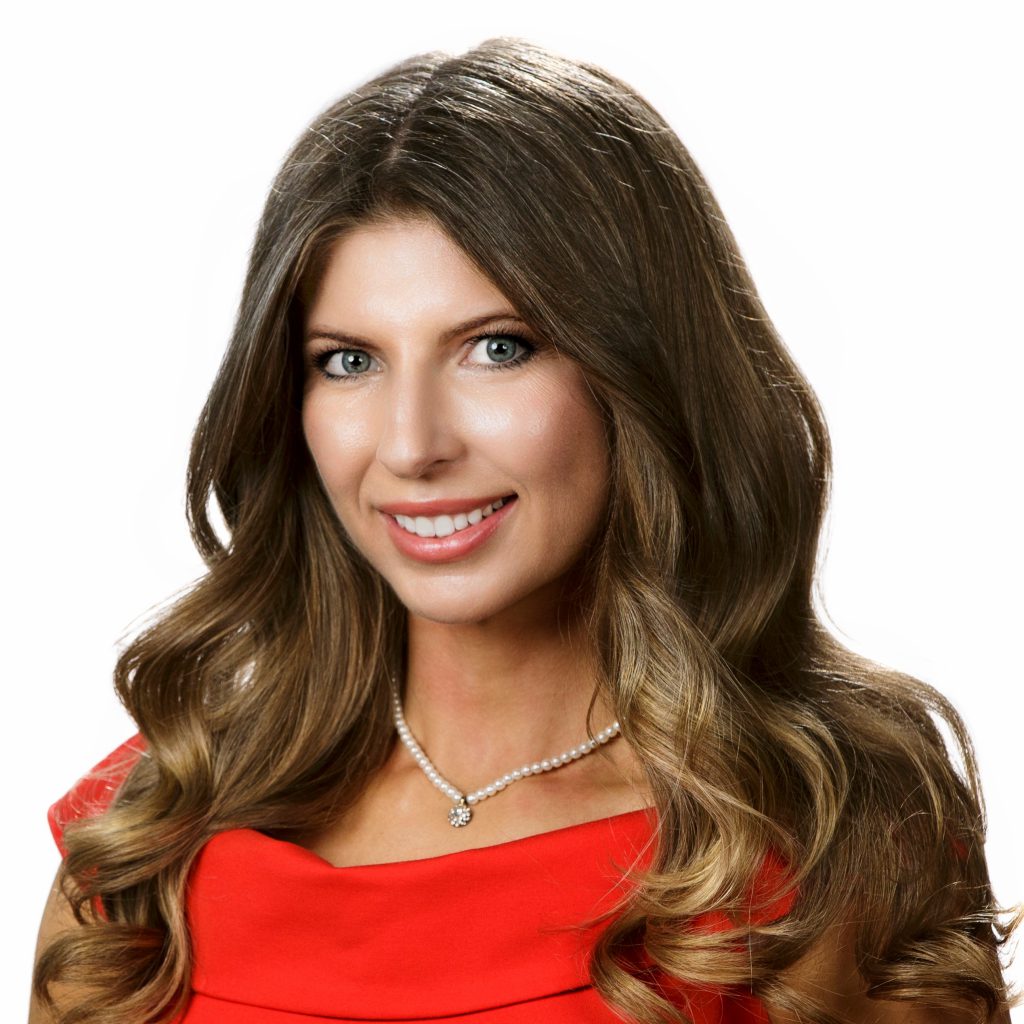 Csilla Sztankovics has just earned her master of business administration degree, but she's already been running her own business for a year. Now that she's graduated, she plans to turn her full attention to her real estate business, Scarlett & Oaks Properties.
Born in Hungary, Sztankovics has been living, studying and working in Charleston for the last 12 years. Before attending The Citadel, she earned her bachelor's degree in business administration in 2016 from The College of Charleston. After finishing her undergraduate degree, she earned her real estate license and began working at Carolina One Real Estate.
With her new company, Sztankovics hopes to transform neglected communities and improve the curb appeal of different neighborhoods. Her company's mission is to create value for people by bringing neighborhoods and communities back to life, one home at a time.