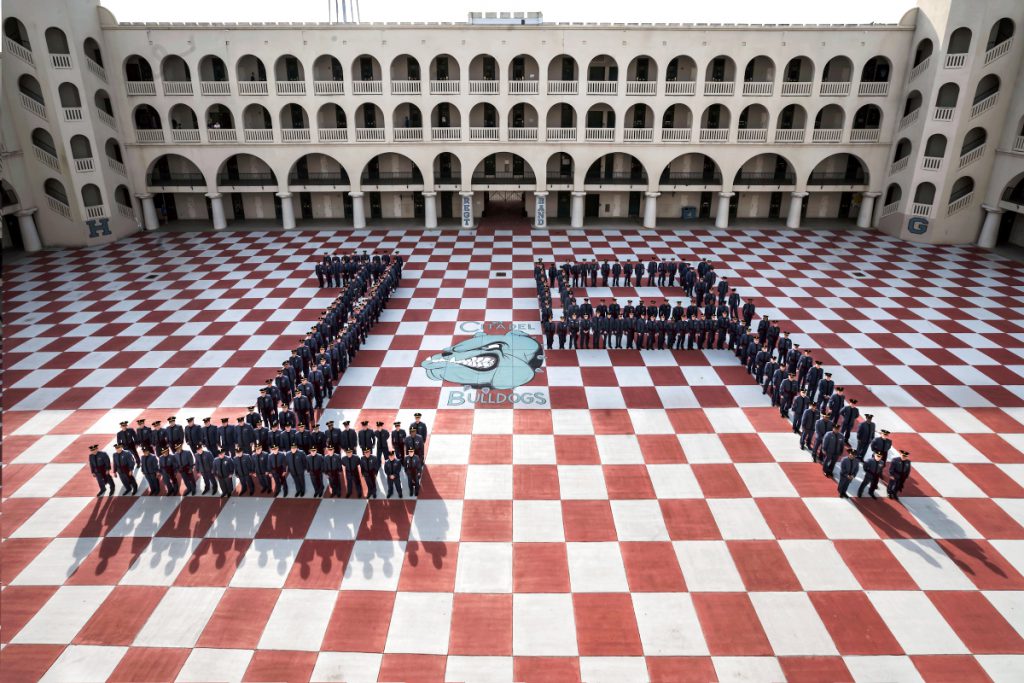 The Citadel Class of 2019 has much to celebrate. Approximately 500 members of the South Carolina Corps of Cadets (SCCC) are being awarded diplomas on May 4, and are progressing to their next step in life whether it be a career as a military officer; a job as a working professional; attending graduate, medical or law school, or serving in internships.
Additionally, the very first cadet to graduate from The Citadel with a Bachelor of Nursing degree, Cadet Abigail Koger, is part of this class.
Watch the commencement ceremony live on YouTube
The cadets will be joined in McAlister Field House by family and friends, but those who cannot attend in person can view the SCCC commencement live on YouTube. The ceremony follows three days of commencement activities that include military commissioning ceremonies, awards events and the Long Gray Line military review parade. All Corps' commencement events and instructions can be found here.
Class of 2019 by the numbers
Cadet Graduates 512 (Legacy cadets 58)
Veteran Day Student Graduates 14
Active Military Duty Graduates 12
Military Commissions
U.S. Army 104
U.S. Air Force 34
U.S. Marine Corps 28
U.S. Navy 19
U.S. Coast Guard 1
Honors Program Graduates
19
Gender and Ethnicity
Women 52
Men 500
Caucasian 421
Black, Non-Hispanic 64
Hispanic 34
Asian or Pacific Islander 25
American Indian 2
Unknown 6
Top Home States
South Carolina 341
North Carolina 31
Georgia 27
Florida 21
Virginia 18
Maryland 11
Texas 11
Top Programs
Business Administration 145
Criminal Justice 61
Mechanical Engineering 49
Civil Engineering 48
Political Science 47
Exercise Science 33