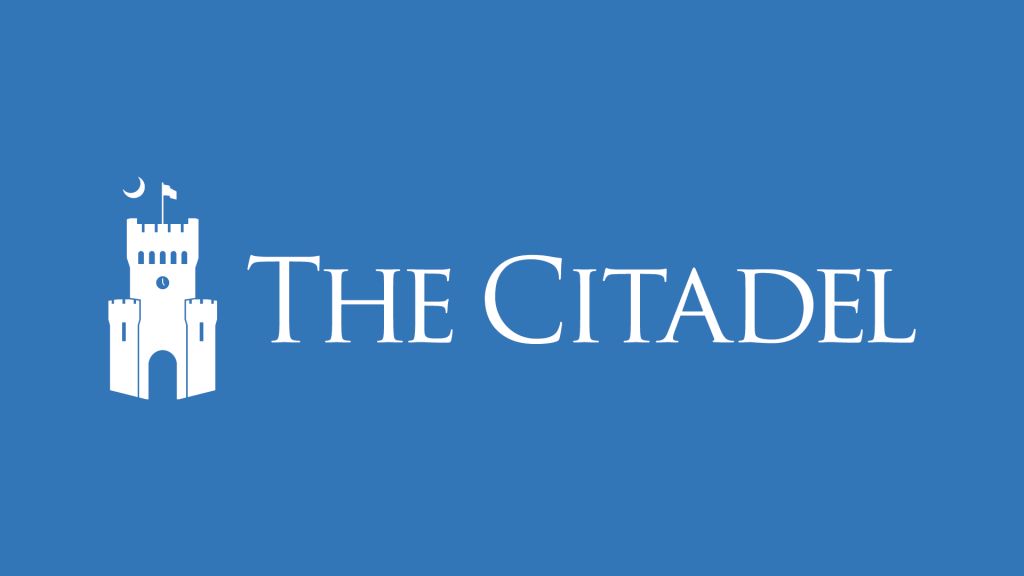 Cadets and active duty military students receive national recognition
The 2016-17 Who's Who list includes nearly 100 cadets and students from The Citadel who demonstrated academic and military excellence this year. The college recognized Who's Who honorees during the annual Awards Convocation Thursday, May 4, at McAlister Field House.
Since 1934, Who's Who Among Students in American Universities and Colleges has been recognizing outstanding students from all over the nation. Each year, Citadel faculty members select students based on strength of character, academic and military achievement, leadership and excellence in cadet activities and participation, and excellence in athletics.
Students receiving this award are as follows:
Jordan Abams
Scott Adams
Graham Atwater
Chase Blackwell
Joseph Bove
Sean Brennan
John Brunson
Timothy Burke
Boyce Campsen
Carly Cannon
Nathan Chew
Yao Chia Chuang
Stacy Coleman
Alexander Colonna
Winston Crosby
Louie Abo Decena
Jonanthan DeVore
Ryan Dolan
Samuel Douglas
Andrew Downs
Wendell Estep
Andrew Fayed
John Fenton
Cody Floyd
Matthew Gill
Olga Gorkovenko
George Graham
Ilana Green
Andrew Griles
Alexandria Guild
Joshua Hamilton
Marcus Harbol
Daniel Helfrich
Montana Hinson
Zachary Holman
William Hooker
John Hudgens
Eric Humer
Sarah Johnson
David Jorgenson
Forrest Kimbrell
Paul Klosinski
Mary Ann Koller
Blaine Kuhn
Kevin MacDonald
Kaleb Martin
Angelica McNerny
Geoffrey Mode
Austin Nuttall
Devin Oliver
William Pauley
Garrett Pinckney
Thomas Prunty
Craig Rieth
David Salter
Joshua Scaife
Lauren Seedor
Bret Seidler
Christian Smith
Megan Sowell
Olivia Trone
David Truesdale
Jacob Van Horn
William Vanvick
Welfare Wang
Maureen Wilkinson
Dominique Williams
Gregory Williamson
Sara Winch
Benjamin Young