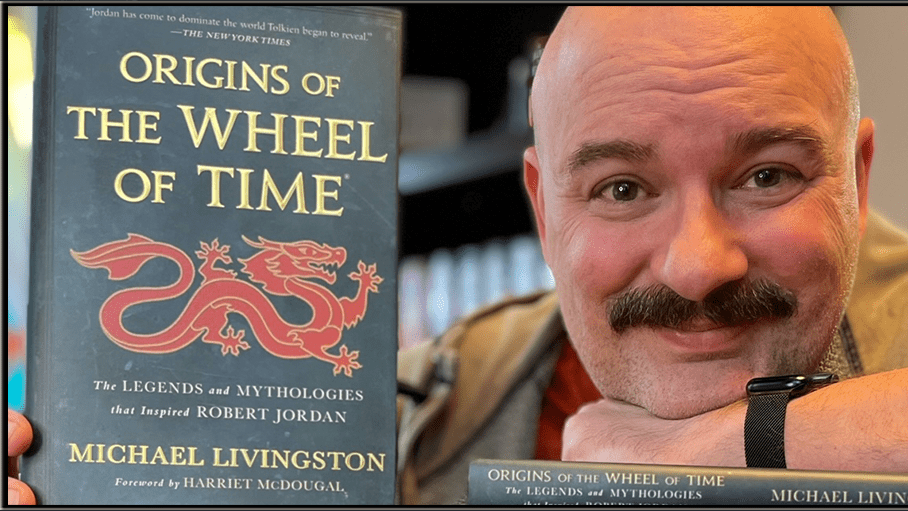 Citadel professor Michael Livingston, Ph.D., is set to release a companion book on the internationally best-selling "Wheel of Time" series. His book, titled "Origins of The Wheel of Time: The Legends and Mythologies that Inspired Robert Jordan," will debut on Nov. 8.
Livingston's love for the writing of Robert Jordan – or James Rigney Jr. as he was known when he graduated from The Citadel in 1974 – started 30 years ago. Now, Livingston has been able to see his own book, that builds upon the world Jordan created, come to life.
Livingston worked closely with Harriet McDougal Rigney — Rigney's wife and editor — who provided a foreword in "Origins of The Wheel of Time." McDougal was an integral part making "Origins" a reality; she gave Livingston access to notes and early drafts from Jordan that had never been shared before. Livingston says he understands the world he and many other readers love would not have existed without her, and neither would his newest book, so he made sure she was part of this from the very beginning. In return, Livingston included a favor to McDougal on the front and back his book's inside covers. There, readers will see the symbol of The Wheel of Time, the interwoven snake and wheel. In a 2013 interview, McDougal said she always wished she could have included that symbol in "The Wheel of Time" books.
"Origins" will be welcomed by Jordan's fans all over the world, but the number one audience in my mind was Harriet," said Livingston. "It was essential to me that I do justice to her husband's legacy while acknowledging her vital role in its making — not just as his wife, but as his editor, as well."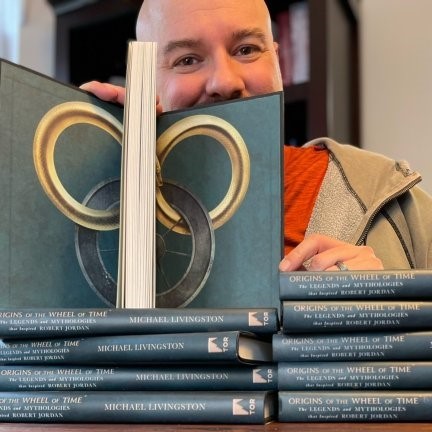 McDougal will also narrate parts of the "Origins" audiobook, along with Livingston and others. The audiobook will also feature an interview with Rosamund Pike, one of the actresses from Amazon's TV adaptation of "The Wheel of Time" series.
Additionally, as part of the 2022 Charleston Conference, Livingston will speak during the Robert Jordan/Wheel of Time Special Collection Lecture and Tour at 12 p.m. on Thursday, Nov. 3. For more information, click here.
A few days later, Livingston, McDougal and Maria Simons, Jordan's editorial and research assistant, will be at Barnes & Noble Westwood at 6 p.m. on Tuesday, Nov. 8 for the first "Origins" book signing. Livingston will provide deeper insight into this companion book, including further mention of Jordan's connections to The Citadel.
"Being at The Citadel, in halls he walked…I don't believe in ghosts, but I do think it made a difference to write this book in a world that he loved so dearly," said Livingston.
Read more of Livingston's recently published work
Livingston has also recently published "Crécy: Battle of Five Kings," a groundbreaking new study of the Battle of Crécy in 1346, which is one of the most famous and widely studied military engagements in history. In addition, Livingston gave a virtual lecture on Oct. 17 the Hudson Library and Historical Society, and also recorded a podcast with The Sons of History discussing the Battle of Crécy. Click here to listen.
To keep up with his upcoming appearances and learn more about him, click here.