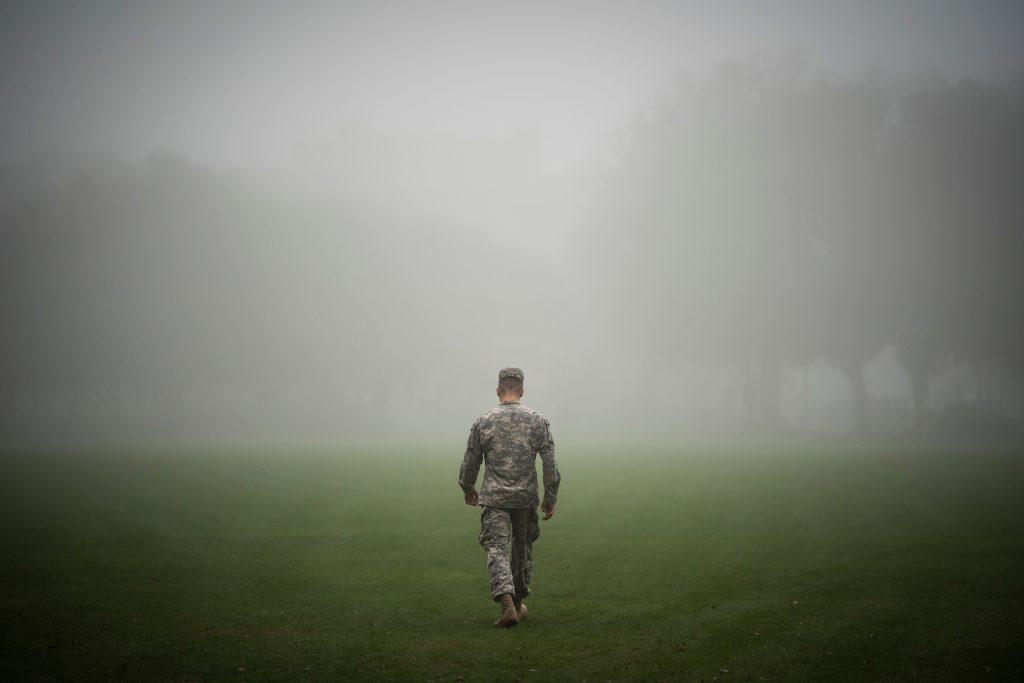 Corps Day Weekend is when The Citadel celebrates the birthday of the South Carolina Corps of Cadets. This normally includes several days of events, military parades and ceremonies along with large crowds on campus witnessing these meaningful moments in the life of a cadet.
Due to COVID-19, the Corps will mark this anniversary off campus – but that does not make this weekend any less important. Here's a look at some of the meanings behind cherished Corps Day weekend events, bringing you what we can, from afar.
Thoughts from the Regimental Commander, Cadet. Col. Richard "Ben" Snyder
We are all living a very 2-dimensional experience at the time of what would be our Corps Day/Recognition Day celebrations. Online classes, emails, and over the phone communication minimizes much of what makes the cadet experience—face to face interaction. You can view this situation as limiting or you can view it as a new challenge to grow from.

When it comes to training your replacement, this last month and a half is still very important. On campus, we are usually dedicated to preparing the next class for the leadership positions they are going to step into next semester. There is now a greater responsibility for everyone in a leadership position to over-communicate. Pour genuine thought and sincere effort preparing the cadet who follows you, regardless of class or rank.

Take the challenge. Own it by figuring out how to produce that third dimension of your cadet experience from home. Stay connected in every safe way possible. We can do this.

Cadet Col. Richard "Ben" Snyder, Regimental Commander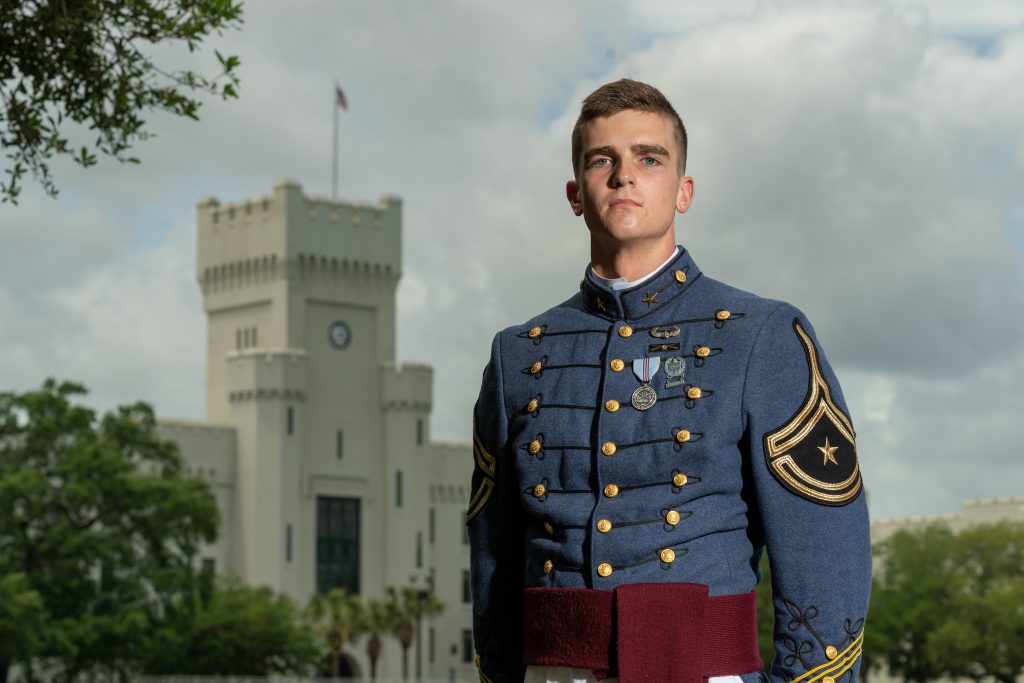 Corps Day Weekend announcements
Announcing the new faces of leadership for the Corps, 2020-21
The Citadel's mission to educate and develop cadets into principled leaders is the driving force behind the integral military system at the college. It is in operation at all times when school is in session, 24 hours a day, seven days a week, run by cadet leadership.

Announcing the 2020-21 Summerall Guards
Saturday, March 28, the current Summerall Guards were to provide their final performance, and then exchange their ceremonial arms with the incoming guards. There is a bond from class to class among those selected to participate in this elite drill platoon. As we wish farewell to the current guards, we welcome the new group who are no doubt practicing drills at home right now.

Remembering 2020 Recognition Day
The day when freshmen are finally recognized as members of The South Carolina Corps of Cadets after months of training was held early, on March 10, with the anticipation that campus may close.

The Palmetto Awards Parade
There will be no parade, but the Palmetto Medal Award, one of the highest awards presented by The Citadel, will be presented to these principled leaders at later date if possible. Read about the 2020 recipients here.

The Spring Blue and White Game
The spring game was held early, and in an unusual step, was staged on Summerall Field in the center of campus to the delight of the many who enthusiastically turned out for the spectacle. Here is an article in case you couldn't attend.

Principled Leadership Symposium and Krause Center Award
The symposium had to be canceled, but the Krause Center Award recipient will be announced on The Citadel Today web newsroom Monday, March 30.
Congratulations and best wishes to all!