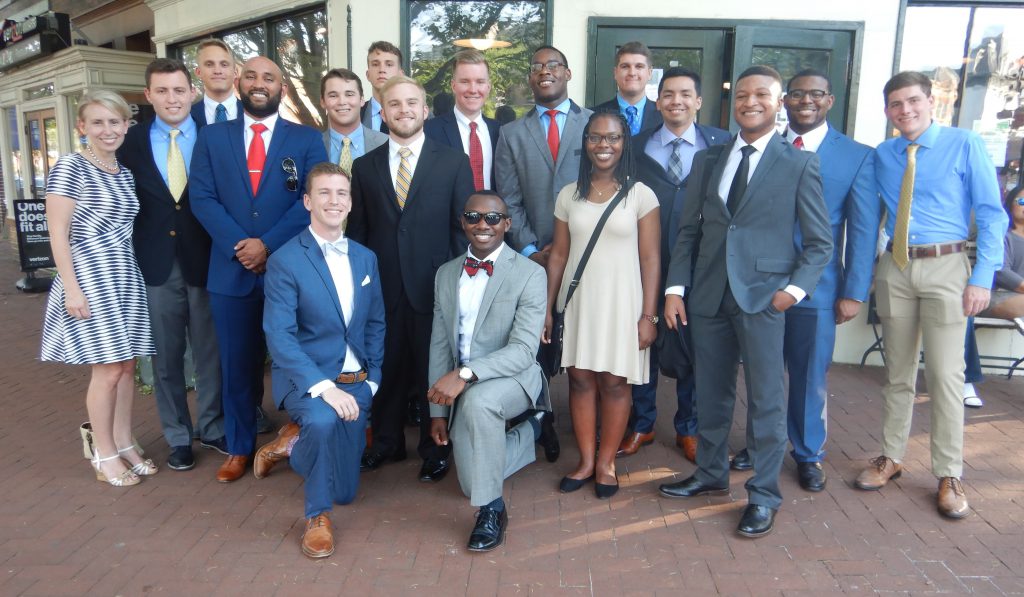 ---
The Citadel in DC is a 10-week summer program where students live, learn, and intern using Washington, DC as an active classroom. The program earns students nine credit hours–six hours for their internship, and three for a visual perception course they participate in throughout the summer.
"Internships in DC are very competitive, so students have to start networking pretty aggressively during fall semester, and working with the career center and The Citadel Club of Greater Washington," says Page Tisdale, Director of The Citadel Career Center. "Most students leave with a number of opportunities, whether to continue interning or a full time offer."
"Getting the first thing on your resume is very difficult, but once it's there you're off and running."

Darrell Smith, '86
President and CEO of the National Waste & Recycling Association
Hosts interns for The Citadel in DC program every year
On weekends students participate in lectures and formal classes for an interdisciplinary course that focuses on how they analyze, articulate, and act upon visual information.  As part of this course, students visit museums and government institutions around the DC metro, and sharpen visual perception, intelligence gathering, and communication skills from both the fine arts and criminal justice perspectives.
The course begins with a creative and art appreciation component. Students learn to look carefully at a piece of art and interpret the information.  Then they use the same observation techniques for a situational awareness and security aspect.
"It's the environment in and of itself," says Ed Lugo, professor of criminal justice and former secret service agent. "We take in this city and make it into a living classroom. Listen to what is going on around you. Take that information and develop it into intelligence. The way people look, the way they smile, how wide their eyes are, whether they're using only one half of their face to exhibit emotions–all of these things are critical in giving us information."
Students spend the summer living in the dorms at Catholic University, experiencing life as a traditional college student and all that it entails. Social highlights included group outings to the Washington Nationals, attending the Marines Corps 8th and I parade, and more.
"It's amazing to see students—some from very small towns—come to the city and grow," says Tisdale.  "They grow professionally, learn how to network, and learn how to see things from a different perspective. It matures them."
---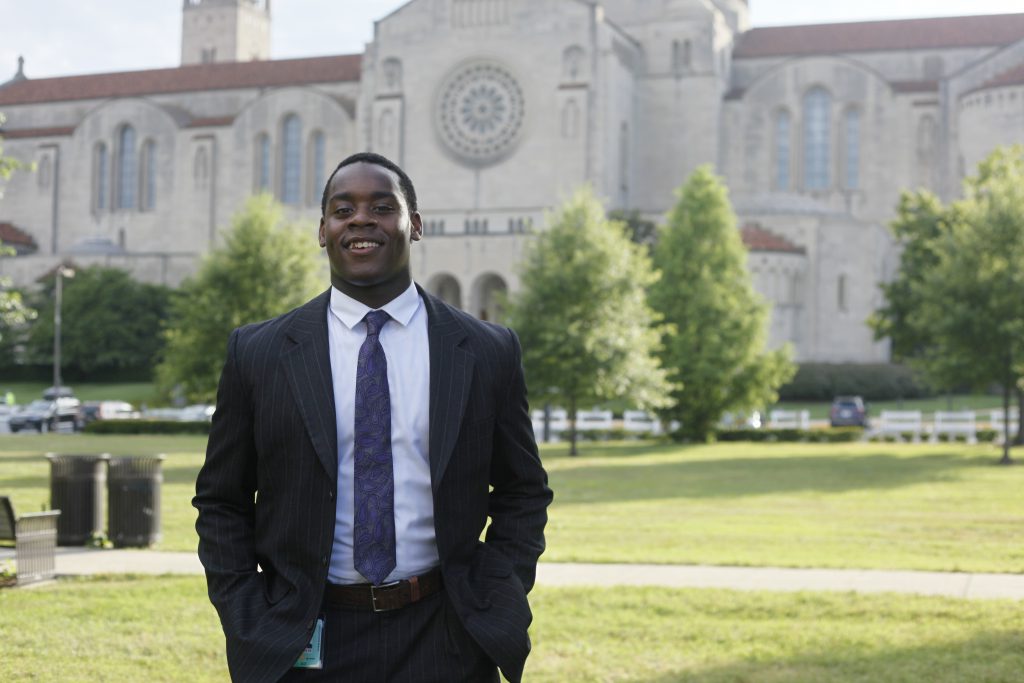 David Days
Intern for the Office of Senator Tim Scott on Capitol Hill
Class of 2019
History and Spanish major
"There are a lot of cool people in this city and that's one thing I'm really emphasizing–the people. It really makes the internship, being able to interact with all these people from different walks of life. Pursuing a law career, being here, and interacting and developing relationships with a lot of different types of people is definitely a useful skill, and not just for law–really any career."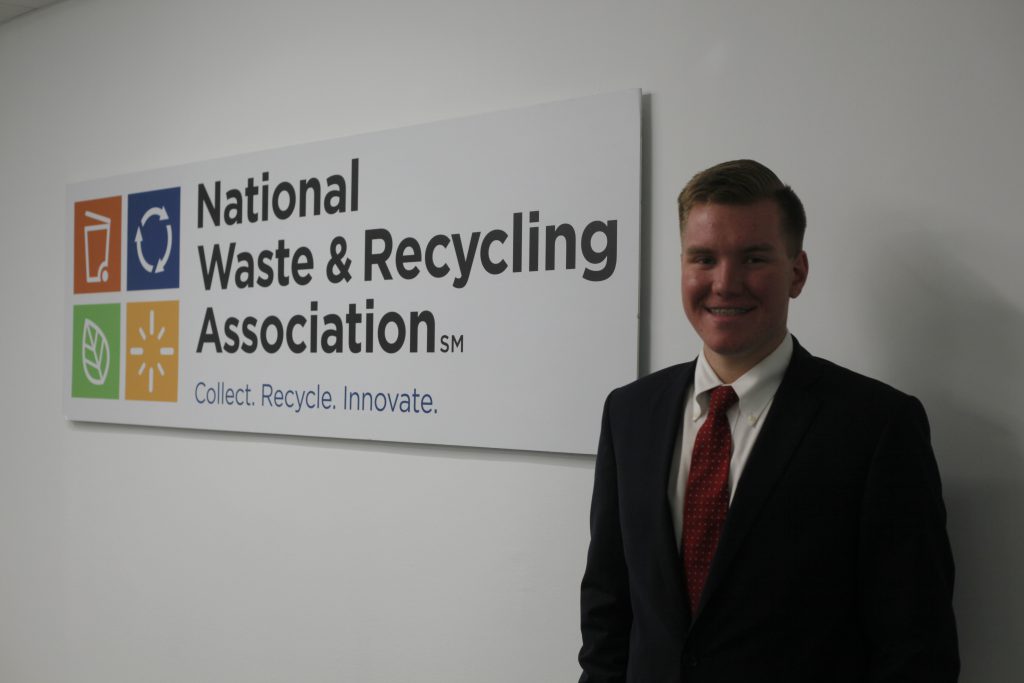 Ryan Adkins
Intern for the National Waste & Recycling Association
Class of 2020
Political science major
"My favorite part of this program has been getting to meet and connect with a lot of the alumni. There's a strong alumni network here, about 1,400.  It's been really nice, we go to meet and greets, and work with them to recruit high school students to attend The Citadel. We've gone to see their work spaces and are introduced to more connections.  And I got to meet the incoming Citadel president, Gen. Glenn M. Walters, at the 8th and I parade. That was really cool."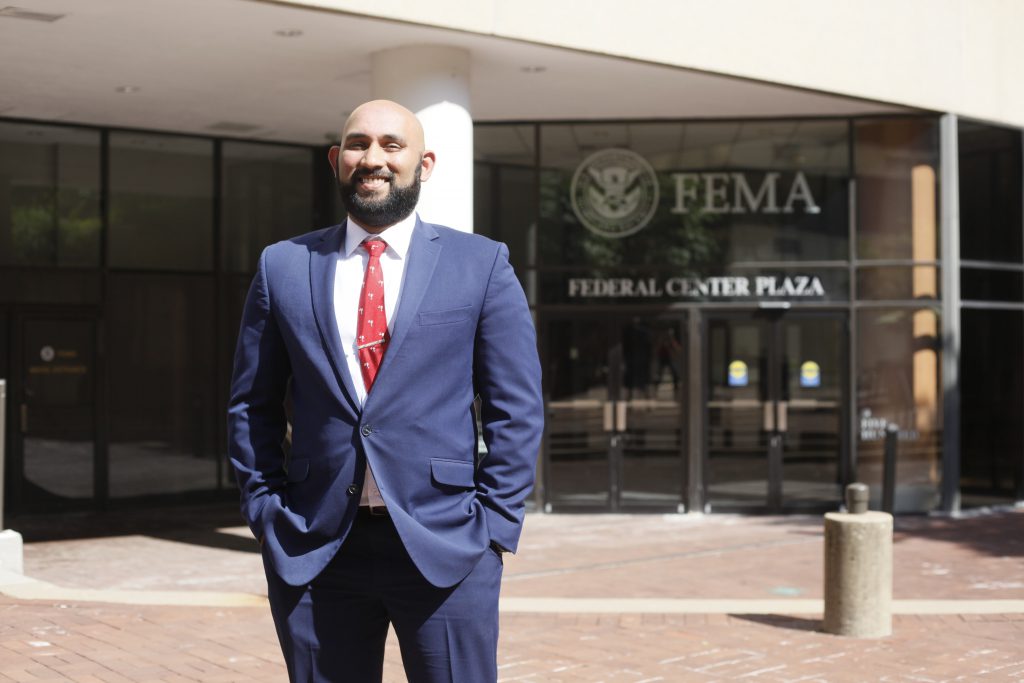 Roshan Joseph
Intern for the Federal Emergency Management Agency (FEMA)
Veteran day student
Intelligence and security studies major
"As a part of the Air Force Reserves, I was tasked to come in during the 2017 hurricane season to help with evacuation and relief efforts.  Charleston was the hub sending out a lot of disaster relief supplies to support Puerto Rico and the Caribbean. I saw the smaller scale of sending cargo out, and saw all these airplanes leaving with cargo and coming back empty.  And then I got to come here to FEMA and see the bigger picture; the decision making and all the things that go on behind the scenes.  It helped me fully understand what really goes on, and brought things full circle."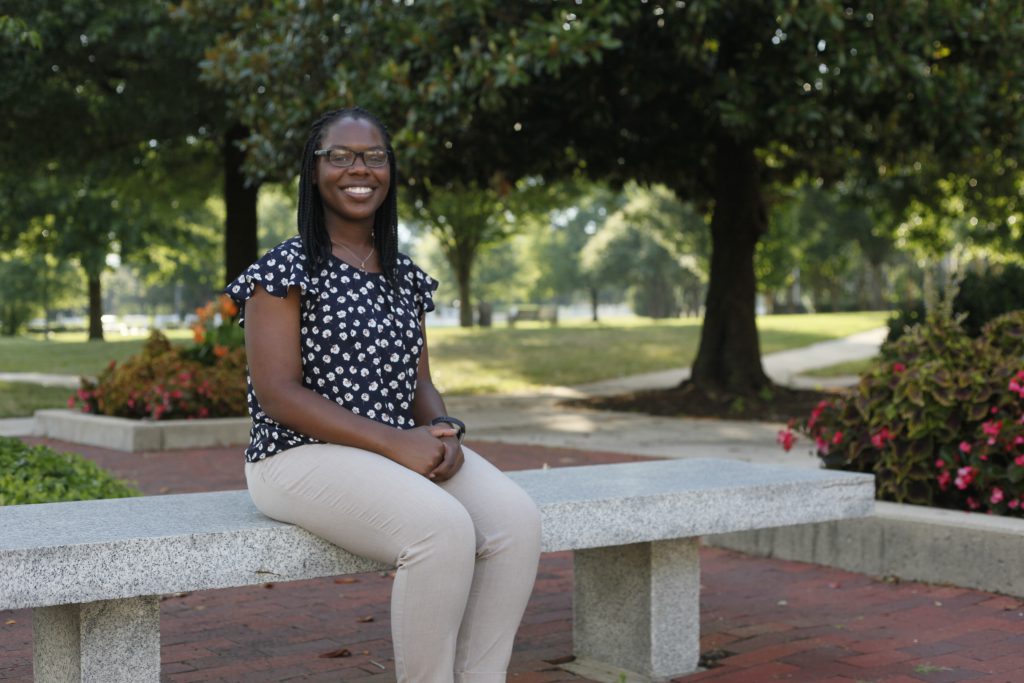 Tierra Price
Intern for Transportation Security Administration (TSA) and the Office of Senator Tim Scott
Class of 2020
Psychology Major
"I've always been interested in different cultures other than mine, so one of my favorite museums in Washington DC has been the Freer|Sackler Museum, which is based on Asian culture. One thing that really stood out to me was Buddhism, meditation and the art of healing."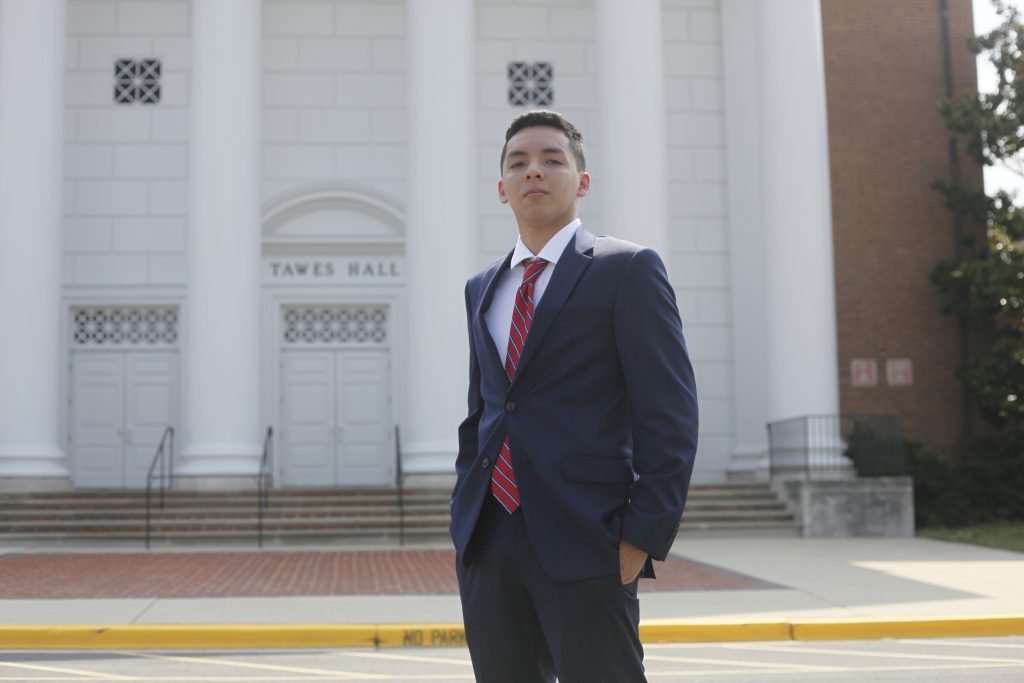 Richard Greve
Intern for the National Archives
Class of 2020
History Major
"As an archivist you can't rush filing documents, so this internship has taught me patience.  I'm currently working with Vietnam War documents, and one of my greatest memories this summer was getting the opportunity to see the Vietnam War Memorial in person.  My grandfather fought in Vietnam in the United States Marine Corps and it was great to get a more open perspective and an idea of how he may have felt. Maybe in time I'll convince him to come out here and see the monument himself."
---
Where are they working?
National Waste & Recycling Association
Office of Ethnic Minority Affairs
Department of Homeland Security
Office of Senator Tim Scott
Federal Emergency Management Agency (FEMA)
National Archives
Institute of World Politics
…and more!