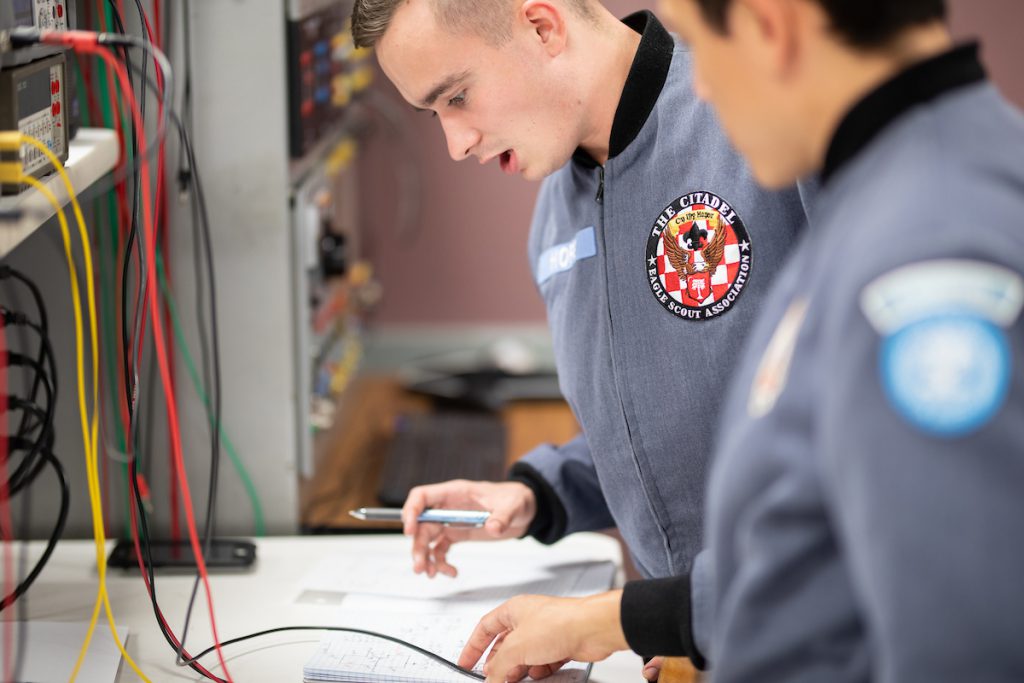 The Citadel School of Engineering is one of the oldest programs in America and is consistently ranked among the top 25 programs in the nation. The School of Engineering offers four bachelor of science, four master of science, and 13 graduate certificate programs.
The majority of the cadets and students studying the fields of civil, construction, electrical and mechanical engineering, as well as project management, are employed before they graduate, with nearly 100 percent are employed within two months of graduation. Approximately 80 percent of those graduates stay in South Carolina for their careers.
Meet some of The Citadel Class of 2019 School of Engineering graduates:
Robert Alexander Perry, Bachelor of Science, Electrical Engineering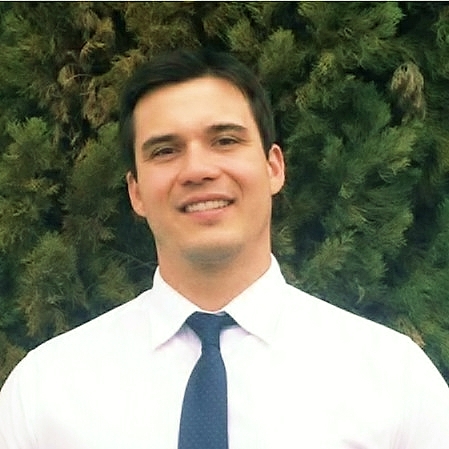 Robert, who is originally from North Augusta, South Carolina, attended The Citadel through the Evening Undergraduate Program. He works for Santee Cooper as an electrical engineer.
The Citadel makes you a disciplined learner and provides you with an opportunity to learn from accomplished professionals in the various engineering fields. Robert Alexander
Caleb Carter, Bachelor of Science, Civil and Environmental Engineering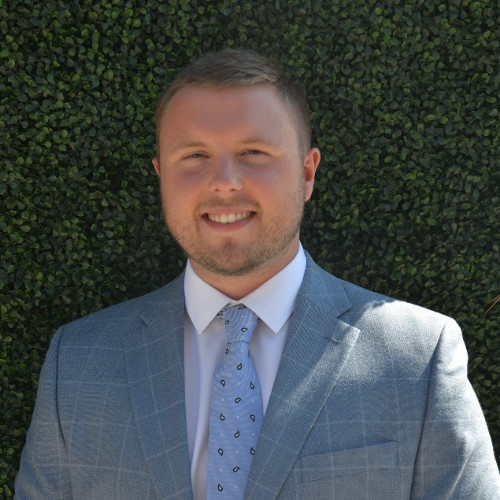 Caleb has a new job with Infrastructure Consulting and Engineering, PLLC. He'll be involved in the execution of construction engineering and inspection duties on projects for the South Carolina Department of Transportation and for Charleston County government. As a cadet at The Citadel, he served as president of the student chapter of the American Society of Civil Engineers.
The Citadel is the greatest institution in the country to me. Here, we train individuals to be leaders. The same thing cannot be said about other schools. This journey helped me become the man I want to be by challenging me mentally, academically, and physically. Cadets are leaps and bounds more prepared to enter the real world after graduation than those from other schools, because of the training at The Citadel. Persevering when faced with obstacles becomes second nature. Caleb Carter
2nd Lt. Abigail Murn, U.S. Army, Bachelor of Science, Civil and Environmental Engineering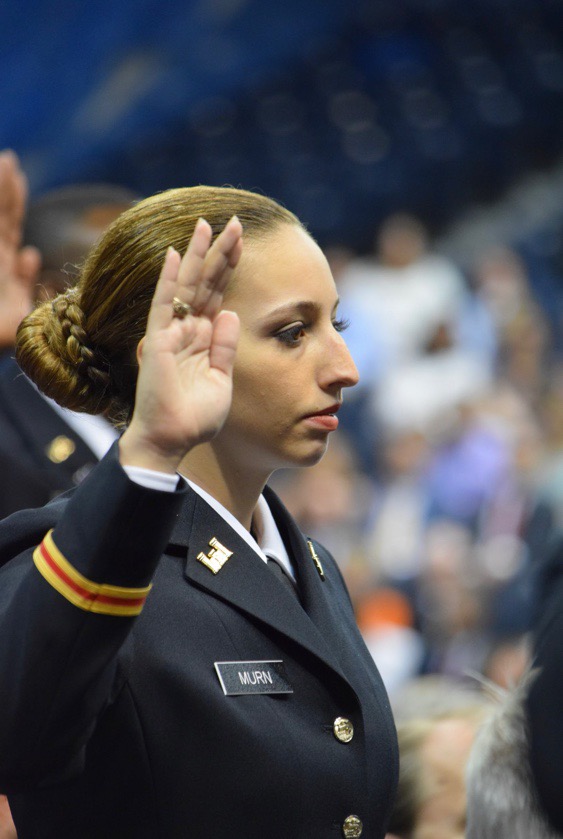 Abigail is a 2nd Lieutenant in the U.S. Army, accepting a commission just prior to graduating from The Citadel in May of 2019. While a cadet, Abigail served as captain of The Bulldogs' volleyball team, and as president of The Citadel chapter of the Society of Women in Engineers, in addition to being active in the American Society of Civil Engineering. Just before graduation, Abigail was selected for The Citadel's Community Ambassador Award for her service as "an outstanding mentor to female students at The Citadel majoring in engineering, helping host a Society of Women Engineers conference at The Citadel with 225 participants from across the state, and leading fellow engineering cadets and students in hosting two Introduce a Girl Scout to Engineering events.
Candace Pringle, Master of Science, Technical Project Management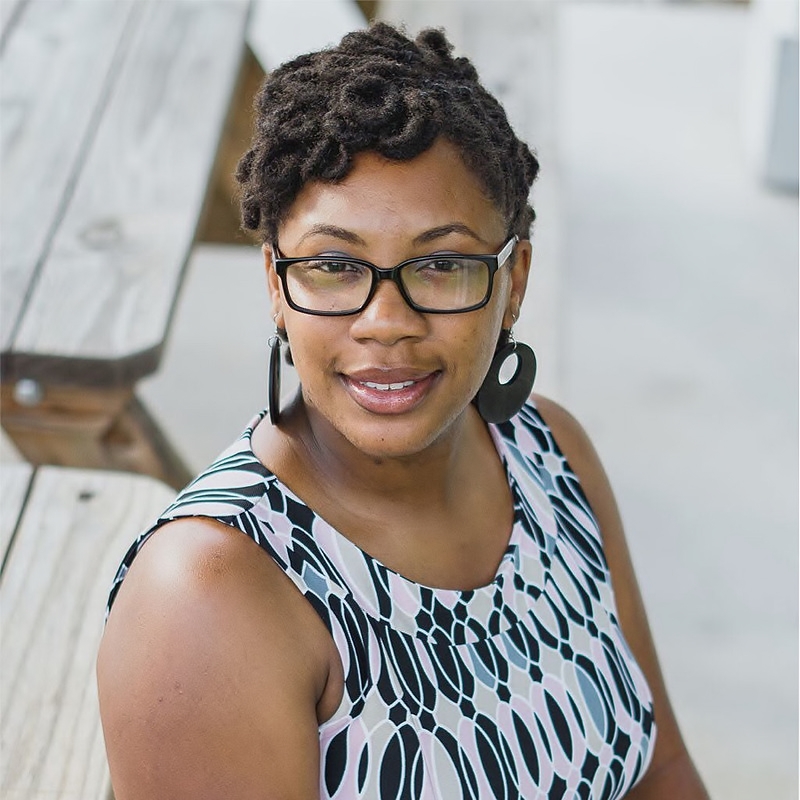 Candace works at the Google Data Center in Monks Corner, South Carolina. "While in The Citadel's project management program, I received a promotion from an entry level technician, to an entry level associate program manager (APM). Now, based on my performance as an APM, I've been encouraged by leadership to go apply for a promotion to the next level as well," Pringle said. "I will not only apply my project management skill set to my full-time job, I will use what I've learned in all areas of my life and outside of employment expenditures."
The Citadel Graduate College is a well respected school. I attended Clemson University as an undergraduate for Industrial Engineering, because they were the best in the state for that program. I decided to attend The Citadel Graduate College, because they're seen as the best in the Lowcountry for Project Management. In addition, they have the graduate center in North Charleston which saved me from having to travel downtown; and they offer evening courses. I've learned so much from this program and I'm willing to share my experience with anyone who asks. Candace Pringle
Ensign Joseph Scerbo, U.S. Navy, Bachelor of Science, Mechanical Engineering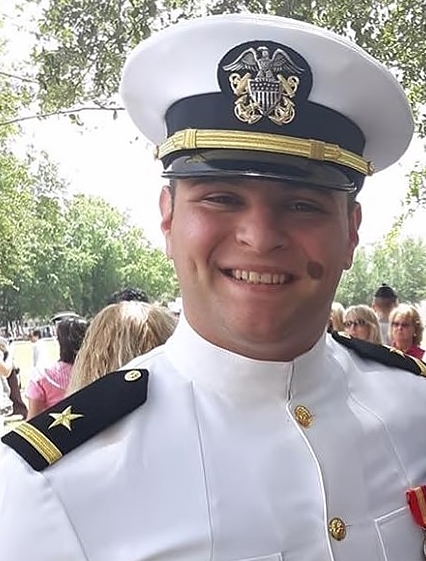 Joseph's hometown is Flemington, New Jersey. After graduating from The Citadel, his first assignment with the Navy is Nuclear Power School for submarine duty. Scerbo's goal is to lead a division of sailors, and become qualified to operate and pilot submarines.
The best reason to attend The Citadel is to learn true life lessons at a place where you can mold yourself into a leader. Joseph Scerbo