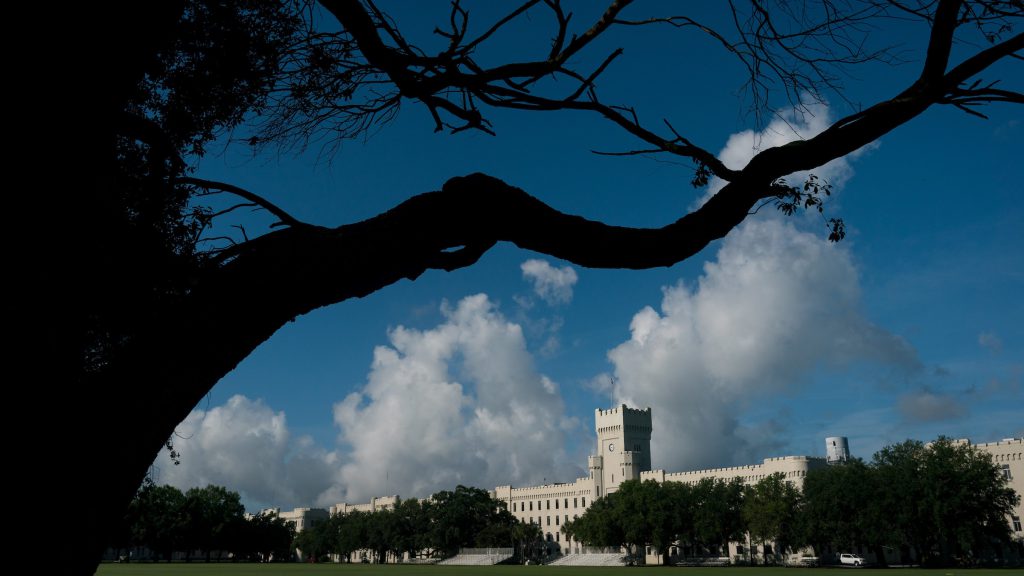 Limited seating available for in-person professional development sessions July
For almost 200 years, The Citadel has trained and developed principled leaders for all walks of life.
Now, in cooperation with the Center for Creative Leadership, the campus will host two opportunities for professionals to develop their leadership skills as they begin to progress in their careers.
The Executive Leadership Academy will offer attendees two proven programs from the CCL. The first, Lead 4 Success, will be held Tuesday, July 19 and Wednesday, July 20, followed by Better Conversations Everyday on Thursday, July 21.
"Regardless of a participant's level in their organization, these two programs will offer skills necessary for successful leadership throughout their careers and their lives," said Faith Rivers James, J.D., head of The Citadel Department of Leadership Studies and administrator of the Executive Leadership Academy. "Through the program's in-depth training and practice, experienced facilitators will ensure that those who attend will leave with knowledge that will improve both themselves and their coworkers."
To register for either session — or both, at a discounted rate — click here.
Lead 4 Success is a comprehensive, two-day program offering insight into four areas important for successful leadership: self-awareness, learning agility, influence and communications. To learn more about Lead 4 Success, click here.
Better Conversations Everyday is focused on improving a company through better conversations. Regardless of an organization's size, improving conversations help drive business outcomes and create lasting change. To learn more about Better Conversations Everyday, click here.
The sessions will be facilitated by Lt. Col. Clemson Turregano, Ph.D., U.S. Army (Ret.), a professor of practice in The Citadel Department of Leadership Studies. Recently retired from CCL, Turregano leads international teams responsible for the development, design, integration, management and distribution of leadership programs around the world.
All sessions will be held at the Swain Boating Center on The Citadel campus and will run from 8:30 a.m. – 4:30 p.m. Lunches will be provided.