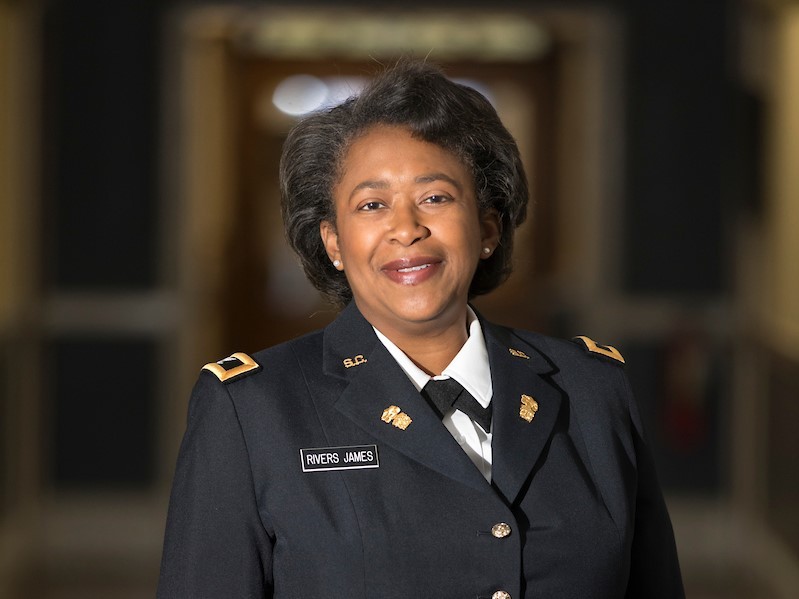 Note: Professor Faith Rivers James, J.D., is the Assistant Provost for Leadership at The Citadel, and the head of the Department of Leadership Studies. Rivers James, who holds a J.D. from Harvard Law School, and an A.B. from Dartmouth College, practiced legislative law in Washington D.C. She is an expert on leadership, public policy, legislative process and property law.
Black farmers accuse the USDA of racism. The USDA appears to agree and vows to address 'historical discrimination.'
Synopsis of article from USAToday.com
By Mark Dovich, Jeff A. Chamer and Hazel Tang
---
WASHINGTON – The Department of Agriculture launched a commission Friday aimed at addressing "historical discrimination" in agriculture, a sign the USDA is looking to overcome a decades-long history of systemic racism that Black farmers say has shrunk their numbers and kept families from building generational wealth.
The Equity Commission will help identify USDA programs and policies that have contributed to, exacerbated or perpetuated discrimination, the department said.
"The truth is, the deck has been stacked against Black farmers who for generations have been denied access to land and capital," Agriculture Secretary Tom Vilsack said in a statement to USA TODAY.
He vowed a "top to bottom" evaluation of decades-old farm programs to ensure they "more equitably serve" American farmers.
Black farmers account for only 1.4% of all U.S. farmers, farm only 0.5% of the country's farmland and generate only 0.4% of total U.S. agricultural sales every year. In contrast, about 14% of all U.S. farmers in 1920 were Black, according to that year's agriculture census.
Full article on USAToday.com at link above. Contributions by Professor Faith Rivers James are below.
Keeping farms in the family
Another stumbling block to supporting Black farmers: keeping farms in the family.
At issue is a legal term called heirs' property. The term refers to land inherited by the descendants of a property owner without any form of legal documentation of ownership. The heirs "hold title as tenants in common, but that interest is only conceptual," explained Faith Rivers James, assistant provost for leadership at The Citadel military college and an expert on heirs' property.
Because the land has not been divided, no single person can claim a specific part of it.
The problem's roots go back more than a century, Rivers James said.
"The unique challenge in the Southern states [where most Black farmers live] is that much of the property was acquired during Reconstruction, at which time there were not sufficient lawyers to assist landowners in drafting wills," Rivers James said. "So subsequently, without access to lawyers for estate planning, a great deal of land in the South was transferred [without wills] and is now heirs' property."
That's pushed many heirs out of agriculture. Black farmers lost upward of 90% of their land from 1910 to 1997, according to agriculture censuses.
Rivers James called heirs' property issues "a vestige of segregation and discrimination in its worst form."
In July, the USDA announced it would provide $67 million in loans to help address long-standing heirs' landownership issues and allow Black farmers to keep land in their families.
"Many Black farmers and other groups who have experienced historic discrimination have inherited heirs' property," Vilsack said in a statement at the time. "USDA is committed to revising policies to be more equitable and examining barriers faced by heirs' property owners is part of that effort."
The $67 million is intended to help heirs receive recognition as landowners. The loan program is a "very much needed" step to solve a "systemic issue," said Cornelius Blanding, the executive director of the Federation of Southern Cooperatives, a Georgia-based nonprofit group.
The program will "play a huge role in starting to clear up this heirs' property issue in communities around the United States in general, and in the Black community specifically," he said.
Helping heirs acquire clear title to their land is "the only way to open doors for growth and to be able to hand that property on to their family members," Rivers James said.
"After all," she said, "a great portion of these challenges arose because of government policies and state land laws that impaired this form of African American landownership."