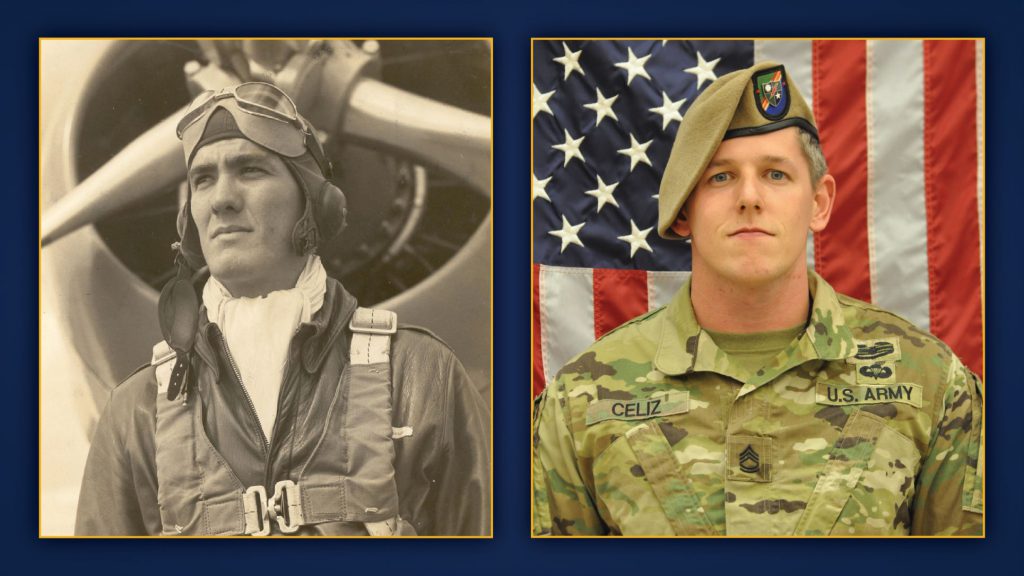 Degrees to be presented to Lt. Col. George McMillan, '38, and Army Ranger Sgt. 1st Class Christopher Celiz, '08
For the first time in its history, The Citadel will present posthumous degrees to two former cadets.
A change in college policy — spearheaded by The Citadel Board of Visitors and Provost Sally Selden, Ph.D., SPHR — will allow the Military College of South Carolina to award posthumous, undergraduate degrees to cadets and students in good standing who left the college before graduating.
During a meeting in January 2022, The Citadel BOV approved the first two posthumous degrees to be awarded to Lt. Col. George McMillan, USAAF, a member of the Class of 1938, and Army Ranger Sgt. 1st Class Christopher Celiz, a member of the Class of 2008.
"It is a privilege to have an opportunity to honor two American heroes, both of whom we are proud to welcome fully into The Citadel's Long Gray Line of alumni," said Col. Dylan Goff, '02, chair of the Board of Visitors. "Both Lt. Col. McMillan and Sgt. 1st Class Celiz — on campus six decades apart — thoroughly represent the service and sacrifice we work to instill in those who join the South Carolina Corps of Cadets."
McMillan's degree presentation will be held at 2:45 p.m. on Friday, Sept. 9 in Daniel Library. Celiz's degree presentation will be Friday, Nov. 11.
"With their names engraved in The Citadel War Memorial, Lt. Col. McMillan and Sgt. 1st Class Celiz are forever part of our campus," said Gen. Glenn Walters, USMC (Ret.), '79. "Now, with degrees and class rings, they will eternally be part of our alumni. It will be an honor to welcome their families to campus and celebrate the life and legacy of these two Citadel graduates."
McMillan — from Winter Garden, Florida — transferred to The Citadel in 1935, after spending a year at Marion Military Institute. At the end of his senior year, he was six credits away from earning his degree when he decided to accept a position in the Army Air Corps Aviation Cadet Program. McMillan decommissioned to join the American Volunteer Group, commonly known as the Flying Tigers, in China. After returning home a hero, he re-joined the Army Air Forces and served as the commander of the 449th Fighter Squadron before being shot down and killed near Pingxiang, China.
Celiz, a native of Summerville, South Carolina, attended The Citadel from 2004-2006, leaving the college in good standing to join the Army in 2007. He was selected to serve with the 75th Ranger Regiment as a combat engineer in 2013. At the time of his death, Celiz was serving as the battalion mortar platoon sergeant and was in the process of reclassifying to the infantry branch. He was killed during combat operations in Afghanistan on July 12, 2018, making the ultimate sacrifice to guarantee the safety of those around him. For his heroism and selflessness, he was posthumously awarded the Medal of Honor in 2021.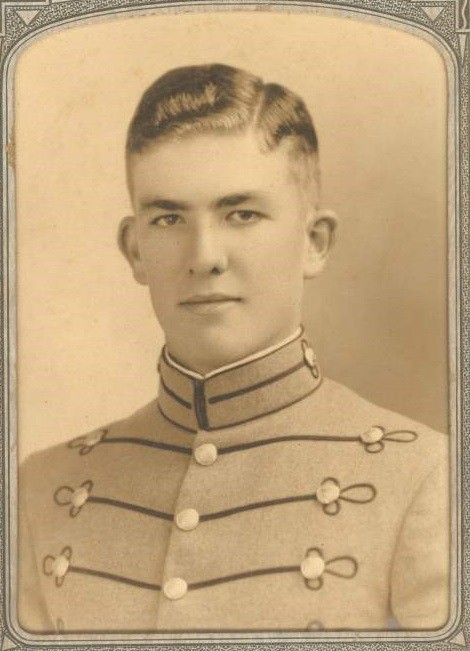 "Every person, young and old, in Winter Garden has grown up learning about George McMillan, a dedicated and honorable man. It would be a great honor to our city to have you bestow a degree to Lieutenant Colonel McMillan from The Citadel, a most reputable institution of higher education that meant so much to him."

McMillan's nomination letter from Winter Garden Mayor John Rees
"[Celiz] was a beloved classmate who seemed to instinctively know when someone needed help. His cadet superiors considered him an outstanding knob with great potential. The phrases used to describe him include 'locked in from day one,' 'cherished by all,' 'poured his soul into The Citadel,' and more."

Celiz's nomination letter from Jonathan Klopp, '07, and Theodore Hargrove III, '71