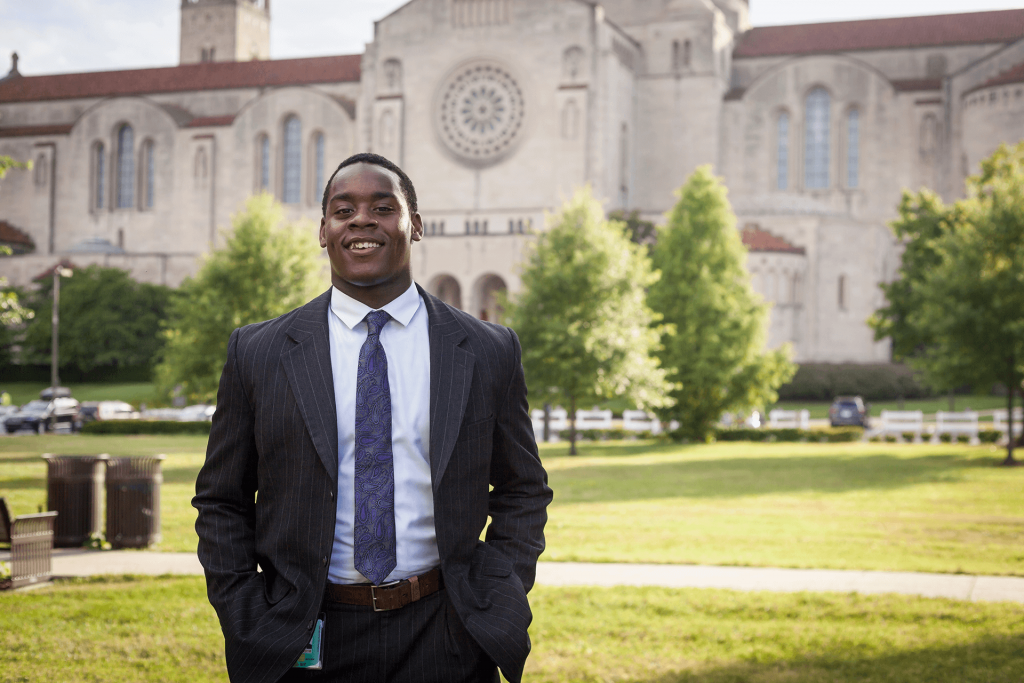 Citadel in D.C. summer internship program
As seen in The President's Report 2018
Gone are the days of chalk boards and dry lectures. The modern-day academic landscape is energetic, technological and experiential. Hands-on learning experiences as well as exposure to diverse locales and cultures challenge cadets and veteran students to rethink what they know and to actively participate in learning.
In a 10-week summer program in Washington, D.C., students intern during the week with various organizations throughout the city. Weekends find them in lectures or educational outings for a course on visual perception, an interdisciplinary class that combines art appreciation with intelligence studies to teach problem-solving skills. The students visit museums and government institutions where they learn to sharpen their intelligence-gathering and communication skills.
"Instead of going to a class, we explored the city," said Cadet Grayson Cooper, a criminal justice major. "We learned how important listening and observing are to intelligence gathering."
Fifteen cadets and one veteran student participated in The Citadel in D.C. program in the summer of 2018. They earned nine hours of academic credit, lived in dormitories at Catholic University in the northeastern part of the city, and for a short time, got to experience life as traditional college students.
"The Citadel in D.C. program had a profound impact on me, and I am grateful for the opportunity," said Regimental Executive Officer Cadet David Days, who interned for South Carolina Republican Senator Tim Scott. "It was a busy time with the border conflict in the news, and Senator Scott himself was helping us answer phones. I liked that we were working for people."