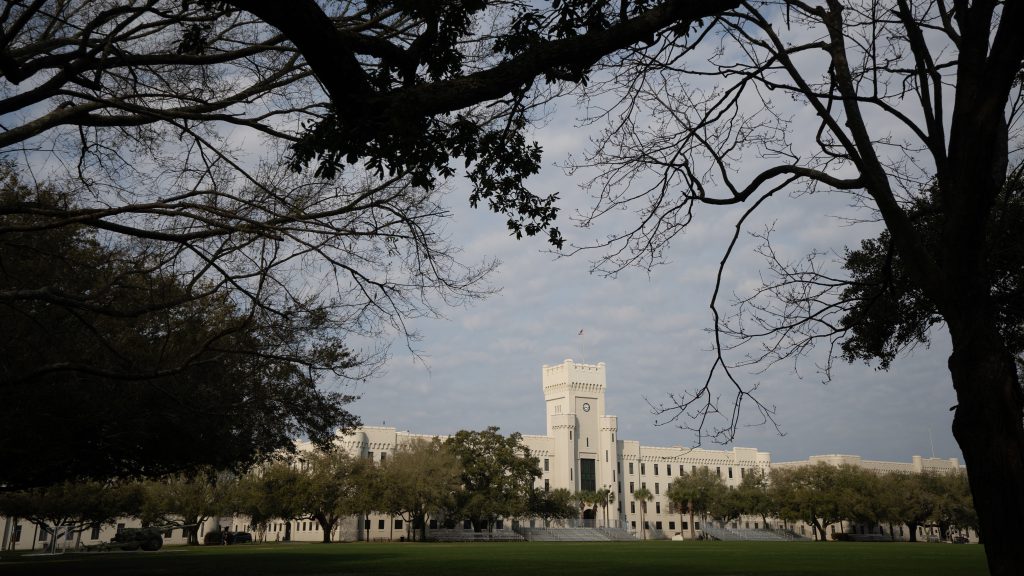 Two representatives from each school honored on annual teams
SPARTANBURG, S.C. – The Southern Conference named its All-Southern Conference Faculty and Staff Team on Monday, with two representatives each from all 10 member schools being recognized by the league.
While the selections were left up to each institution's discretion, the recipients all shared the common characteristics of demonstrated service to the institution and contributions to campus life and the local community. Faculty members selected have demonstrated strong contributions to teaching, research and/or service, while staff members are being recognized for bringing out the best in others and creating conditions for success.
The faculty and staff recipients include: The Citadel's Dr. Kevin Skenes and Stephanie Fye; ETSU's Dr. Natalie Smith and Jeff Shell; Furman's Dr. Scott Murr and Dr. Brad Harmon; Mercer's Dr. Chris Grant and Rick Cameron; UNC Greensboro's Dr. Chris Kepley and Zach Smith; Samford's Dr. Larry Harper and James Carlson; Chattanooga's Dr. Mark Schorr and Christopher Stokes; VMI's Col. James A. Coale and Dr. David Copeland; Western Carolina's Dr. Alvin Malesky and Roger Turk; and Wofford's Dr. Jameica B. Hill and Jeff Burney.
"The conference celebrates the outstanding work and accomplishments by these talented faculty and staff members at each of our member institutions," SoCon Commissioner Jim Schaus said. "These are in essence the conference's annual MVP awards for faculty and staff. We will publicly recognize these awards winners during a home men's basketball game this year. Please take a bow for a job well done!"
The 2020-21 All-SoCon Faculty and Staff Team will also be recognized at home men's basketball games this year, as they were not able to be recognized last season due to the Covid pandemic.
The 2021-22 selections are:
Dr. Kevin Skenes, The Citadel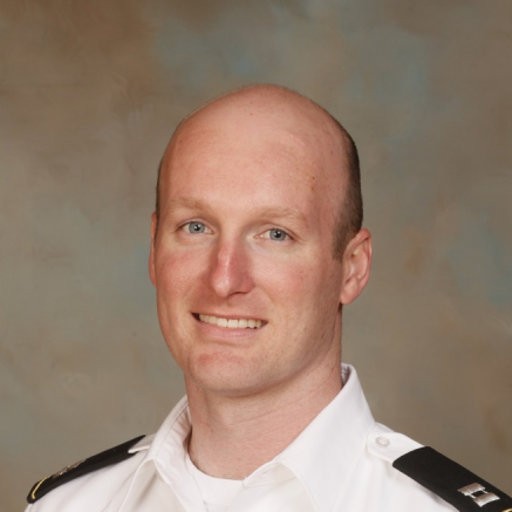 Dr. Kevin Skenes is an assistant professor in The Citadel School of Engineering. Skenes, who teaches mechanical engineering courses of all levels, is also the faculty advisor for The Citadel's Baja SAE racing team and enjoys nearly anything related to automobiles. His current research interests include photoelastic non-destructive evaluation, causes and effects of stress concentrations, crack propagation, and manufacturing efficiency. He worked with residual stresses in photovoltaic silicon at the Georgia Institute of Technology, where he earned his doctorate in mechanical engineering.
Stephanie Fye, The Citadel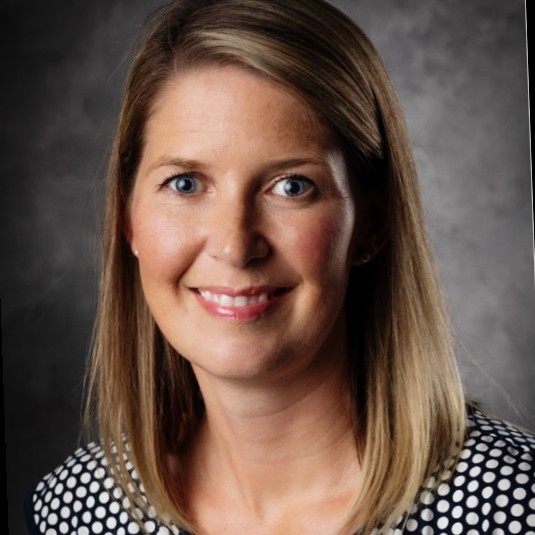 Stephanie Fye is the Assistant Director and Employee Relations Manager in the Career Center at The Citadel. Previously, she served as the Student Services Program Coordinator for Civil, Environmental and Construction Engineering at The Citadel. In that role, she encouraged cadets and students while facilitating their successes. She also played a vital role in the ExCEL scholarship program. Since joining The Citadel in 2018, Fye has transformed the Civil, Environmental, and Construction engineering department's academic environment into one that is extraordinarily welcoming, supportive and empowering for all student groups – cadets, evening students, active duty, and veterans – regardless of their prior level of college preparedness. Fye led creation of an advising program for at-risk engineering students, meeting with them weekly to discuss time management, study habits, and other salient skills or challenges.
Dr. Natalie Smith, ETSU
Dr. Natalie Smith is an Associate Professor in the ETSU Department of Sport, Exercise, Recreation, and Kinesiology. She serves as the graduate coordinator for the Athletics Administration and Esports Management Graduate Certificate programs and works closely with ETSU's varsity esports team. She also serves on the Clemmer College Race, Diversity, and Inclusion Task Force and on the ETSU Graduate Council. Smith has recently co-authored a book on Organizational Behavior in Sport Management and published numerous articles related to sport management, but it was her work with students that isn't required as part of her job for which she was nominated for the All-SoCon Team. Smith plays an instrumental role in connecting students in her program with volunteer opportunities in athletics. She also serves a sounding board for graduate students as they learn to balance their work in sport related areas with their coursework. She uses her own work/life/school balance tactics to help them succeed in all facets of life.
Jeff Shell, ETSU
Esports coach Jeff Shell joined ETSU in 2019. Working with the Esports Taskforce, they helped build the inaugural team, which was announced December of that year. In the first year of competition, Shell led ETSU Esports to a national top-16 finish in Overwatch and a top-15 finish in the Southern Collegiate League of Legends conference. Adding a third game, Rocket League, to the program in 2021, they took Overwatch and Rocket League to the fall conference playoffs. Shell also devotes time to helping build the local Esports infrastructure by helping start and support high school Esports programs across the Tri-Cities as well as working with local community centers, such as the Langston Centre, to promote Esports as a youth activity in the region.
Dr. Scott Murr, Furman
Dr. Scott Murr, an Assistant Professor in the Health Sciences Department at Furman University, teaches a variety of courses within the Health Sciences curriculum ranging from a general education requirement course (Wellness Concepts) to laboratory technique-based courses (Analysis of Human Performance; Graded Exercise Testing Practicum). In addition to teaching at Furman, Murr is also the Director of the Molnar Human Performance Laboratory. Murr's research focuses on assessment and analysis of human performance and how aging impacts lifelong running. With his experiences in the lab and as a competitive age-group runner, Murr is co-founder of the Furman Institute of Running and Scientific Training (FIRST) and is co-author of Runner's World Run Less Run Faster (2019) and Runner's World Train Smart, Run Forever (2017). Murr's collaboration with several of the athletic teams on campus stems from his commitment to assisting coaches and student-athletes finding balance between peak performance on the field or court and in the classroom.
Dr. Brad Harmon, Furman
Dr. Brad Harmon is the Assistant Dean for the First-Year and Second-Year Experience at Furman University, where he is responsible for working collaboratively with faculty, staff and administrators to implement an intentional set of programs and initiatives that facilitate first-year and second-year undergraduate students' transition, thriving, and success. A 1997 alumnus of Furman whose career includes work in both academic affairs and student life, Harmon is primarily responsible for the first-year and second-year academic advising program and collaborates with Student Life to plan and implement new student orientation. He serves as the lead administrator for the annual campus-wide Peer Educator and Peer Mentor Institute and develops training modules and workshops for first-year experience peer mentors. Over the last five years, he has been one of the leading administrative voices behind the development of Furman's Pathways Program pilot, an integrated two-year experience, where he has also served as an academic advisor and instructor. He also serves as the academic director for Furman's Engaged Living learning communities program and works with faculty and Housing and Residence Life staff to support the development of the academic content for the residential experience. Harmon currently serves on the Editorial Review Board for the Journal of The First-Year Experience and Students in Transition, a semiannual refereed journal providing current research on the first college year and other significant student transitions.
Dr. Chris Grant, Mercer
Dr. Chris Grant is a Professor of Political Science in the Mercer University College of Liberal Arts and Sciences. He served as a Congressional Fellow in the office of U.S. Senator Max Cleland and has regularly taken students to Iowa and New Hampshire to experience the excitement of the early stages of U.S. Presidential campaigns. Grant has authored several articles and other publications, including "Our Arc of Confidence" about the evolution of the Georgia General Assembly. In 2006, he was selected as a Fulbright Scholar to the former Soviet republic of Moldova. This experience ignited a new passion for understanding civil society in the former USSR. He has led multiple Mercer On Mission in the former Soviet space and is currently working on a book about political and social conditions in the region. For Spring 2021, he received another Fulbright award to Ukraine and used it to teach on the faculty at the National University of Kyiv Mohyla Academy for the semester and continue his field research.
Rick Cameron, Mercer
Rick Cameron, Senior Assistant Vice President for Marketing Communications, came to Mercer University in 1997. In his current role, he is the editor for several Mercer publications, but those contributions are overshadowed by his more public role as the "Voice of the Bears" for Mercer's athletic programs. Fans have come to enjoy his southern lilt and phrases as he describes the performances of the Bears' student-athletes. His early career included roles as publisher and editor of several small newspapers. He has also worked as a country music deejay and started honing his announcing craft as the voice of the Clarke Central High Gladiators in the 1970s. In 2019, Cameron was honored for his contributions by being inducted into the Mercer University Athletic Hall of Fame. He is married to Myra Cameron, Eligibility Coordinator for Athletics and a member of the All-SoCon Faculty and Staff Team in 2019-20.
Dr. Chris Kepley, UNCG
Dr. Chris Kepley is an Associate Professor in UNC Greensboro's Joint School of Nanoscience and Nanoengineering. Kepley is a leading expert in human mast cell biology and has a new patent-pending technology to harness the allergic response for cancer immunotherapy. He has over 100 peer-reviewed publications, several issued and pending patents, and serves on the editorial board for several journals. His research was recognized internationally as the recipient of the Phadia Allergy Research Forum Award, the most prestigious international award in allergy research; and the Henning Løwenstein International Research Award for excellence in allergy research. Kepley is also the co-Founder of Kepley Biosystems Inc., which provides solutions for ocean sustainability and employs several past students.
Zach Smith, UNCG
Zach Smith has been with UNC Greensboro since August 2016, serving as the director of emergency management before recently being appointed the Assistant Vice Chancellor for Emergency and Risk Management. Before UNCG, Smith served as senior emergency management coordinator for Guilford County and emergency management director for the City of Burlington. Smith and his wife, Kaya, live in Lexington, North Carolina, and in his free time, he enjoys volunteering with the local fire department, spending time with family and competing with his neighbors for the best-looking yard in the neighborhood.
Dr. Larry Harper, Samford
Dr. Larry Harper is an assistant professor in Samford's Brock School of Business, where he teaches courses in managerial values, principles of management and international business. Harper came to Samford in 1991 when the Brock School of Business founded the Global Utilities Institute and appointed him as director. In his role, Harper has trained managers and consulted with companies in Asia, Europe, Africa and North America. Additionally, he managed the graduate programs for the Brock School of Business from 2005-12.
James Carlson, Samford
James Carlson serves as Samford's Assistant AD for Facilities, Game Operations and Equipment. In his 20th year with Samford, he spent the previous 19 as the Director of Equipment Services for Samford athletics. In his role, Carlson oversees the facilities and game operations staff, which runs all home athletics events, while also being in charge of the equipment room, where he orders and maintains sports equipment for all of the Bulldogs' 17 athletic programs. Additionally, he organizes and oversees transport of football equipment for road contests and handles the coaches' sideline communication equipment. The Warner Robins, Georgia, native is a member of the Athletic Equipment Managers Association.
Dr. Mark Schorr, Chattanooga
Dr. Mark Schorr serves as a UC Foundation Professor in the Department of Biology, Geology and Environmental Science. Since joining Chattanooga's staff in 1994, Schorr has served in multiple roles and taught a wide variety of courses. His primary research interests include stream fish ecology, with an emphasis on water pollution issues and population/community ecology. Graduate and undergraduate students working with Schorr have conducted research to address problems such as the influence of coal mine drainage on stream water chemistry, habitat, and aquatic macrofauna (macroinvertebrates, fishes, salamanders) in the Cumberland Plateau, landscape-stream relationships that involve watershed land use, riparian buffers, limnological parameters, and macrofaunal assemblages in Ridge and Valley catchments and localized effects of road culverts on instream habitat and fish assemblages in Blue Ridge catchments, among others. Schorr has worked tirelessly to secure research grants, has published numerous scientific papers and reports, and has worked with students on collaborative projects involving the Tennessee Aquarium, the Tennessee Valley Authority and the Tennessee Wildlife Resource Agency.
Christopher Stokes, Chattanooga
Christopher Stokes is the Assistant Director of Multicultural Affairs and the National Panhellenic Council Advisor at Chattanooga. A 2003 graduate of Chattanooga, Stokes has served the university in various roles including Resident Director, Coordinator for the Upward Bound Math Science (TRIO) program, Academic Specialist for the Student Support Services (TRIO) program and serving as a staff advisor for numerous student organizations. His primary goal and role have been to engage and prepare under-represented students for the rigors of post-secondary entry, persistence and advancement.
Col. James A. Coale, VMI
Col. James. A. Coale, who currently serves as Professor and Head of the Department of Physical Education, has served the Institute for more than four decades. In addition to his teaching duties, he established the Strength and Conditioning Department for NCAA athletes in 1980 and served as the director of that program for 35 years. In that span, he worked with all of VMI's athletic teams in some capacity and oversaw numerous facility expansions and renovations, including the recent addition of the 10,000 square-foot Cormack Performance Training Center. His teaching interests focus on the benefits derived from resistance training. He is also passionate about teaching boxing, a required course for all cadets for the purpose of enhancing self-confidence and the development of coping skills necessary to deal with combative-type situations. During his tenure at VMI, Col. Coale has served on multiple committees/boards and has consulted with numerous businesses and agencies. Col. Coale also served as the On-Site Director of the College Orientation Program (COW), a demanding 4-week summer enrichment program held at VMI, for 32 years.
Dr. David Copeland, VMI
Dr. David Copeland is the Director of the VMI Infirmary, a position he has held since 1992. Copeland, who is board certified in internal medicine, supports sports medicine and the athletic trainers, while also coordinating with those in charge of military training to emphasize health and safety. He worked with others at VMI to allow for a smooth transition and incorporation when VMI began welcoming women into the Corps of Cadets in 1997 and was closely involved in the design and renovation of the Post Hospital to create a modern health care facility. For the last year, he has spent much of his time dealing with the Covid pandemic and VMI's efforts to carry on its traditional educational program, directing Covid testing and working closely with the office of emergency management to make VMI a safe environment by providing guidance about the best and most up-to-date medical recommendations.
Dr. Alvin Malesky, Western Carolina
Dr. Alvin Malesky is the head of the Psychology Department at Western Carolina. The licensed psychologist has published and presented on the topic of academic integrity violations in higher education, his current research interest, and has received several research and teaching awards, including the Chancellor's Distinguished Teaching Award, throughout his 17 years at Western Carolina. In addition to serving on or chairing over two dozen university committees, he spent six years as co-president of a community engagement group, Asheville Affiliates, that has raised over $550,000 for 65 nonprofits in the Western North Carolina region. His scholarship has reached a broad academic and popular audience, including being cited in cases appearing before the US Supreme Court. Malesky also conducts pre-employment evaluations of law enforcement officers and often testifies in court as an expert witness. He's appeared on several television shows and addressed various psychological-related topics.
Roger Turk, Western Carolina
Roger Turk serves Western Carolina as the Grounds Superintendent for the Facilities Management Department. Turk, who has worked at WCU for over 32 years, enhances the experience of all who visit the campus. On snowy days, he's often seen plowing campus roads in the middle of the night. He also cuts and delivers firewood to community members in need. Turk and the other members of the Facilities Management Department established the WCU Facilities Management Annual Scholarship in the fall of 2020. Through the scholarship, $500 each semester is awarded to dependents or grandchildren of WCU Facilities Management employees, retirees and deceased employees.
Dr. Jameica B. Hill, Wofford
Dr. Jameica Hill is the Chair of Wofford's Chemistry Department and is in her 15th year serving as Wofford's Faculty Athletic Representative. The Wofford graduate has taught at her alma mater for 29 years, where she's most recently become a model teacher scholar for remote instruction during the COVID-19 pandemic, earning recognition from Wofford's Board of Trustees for her teaching methods. Subsequently, she presented workshops for other Wofford faculty through Wofford's Center for Innovative Learning. During her career, Hill has maintained a strong desire to enhance the interest of underrepresented groups in STEM areas by targeting middle and high school students, as well as the Wofford undergraduates, offering opportunities in traditional research, hosting residential science programs, and making herself available to the community through her work with the United Way of the Piedmont. This past year, Hill served as an integral member of Wofford's Justice, Equity, Diversity and Inclusion Committee and the Southern Conference's Racial, Equity and Justice Task Force. Currently she is in the 2021-2022 cohort of Wofford's Teach.Equity.Now. Fellows, where the goal of the workshop series is to use racial equity principles to guide strong equity practices in the classroom and the larger Wofford community. Hill served as the President of the Southern Conference from 2017-19 and has served on various other SoCon committees, including two stints on the Postgraduate Scholarship Committee. She currently chairs the NCAA Postgraduate Scholarship Committee.
Jeff Burney, Wofford
Jeff Burney serves as Wofford's Director of Housekeeping and Event Services. Burney's career at Wofford, which began 23 years ago, started with a role in the Housekeeping Department, working as a custodian in the Richardson Athletics Building. As the Director of Housekeeping and Event Services at Wofford College, he takes tremendous pride in ensuring that his department is equipped with everything it needs to provide a great experience for all the students on campus. He's been fortunate to meet and build relationships with many coaches and student athletes throughout the years.