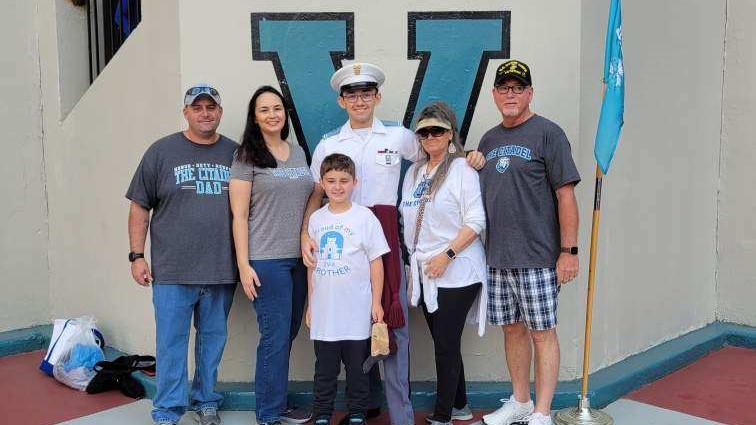 Zachary Sowards is a Mechanical Engineering major from Summerville, South Carolina. He is Lima Company's commander. Sowards is a member of the Summerall Guards, Honor Court and the Society of Physics Students. He has also been awarded Dean's List recognition.
What makes the ring special to you?
The ring is special to me due to the prestige that the previous classes have provided it. I believe that the ring is a representation of what we believe as the South Carolina Corps of Cadets, and my goal is to carry on that prestige and honor it in the name of the Long Gray Line. The ring also serves as a reminder of challenges overcome and the knowledge that it can be done in the future.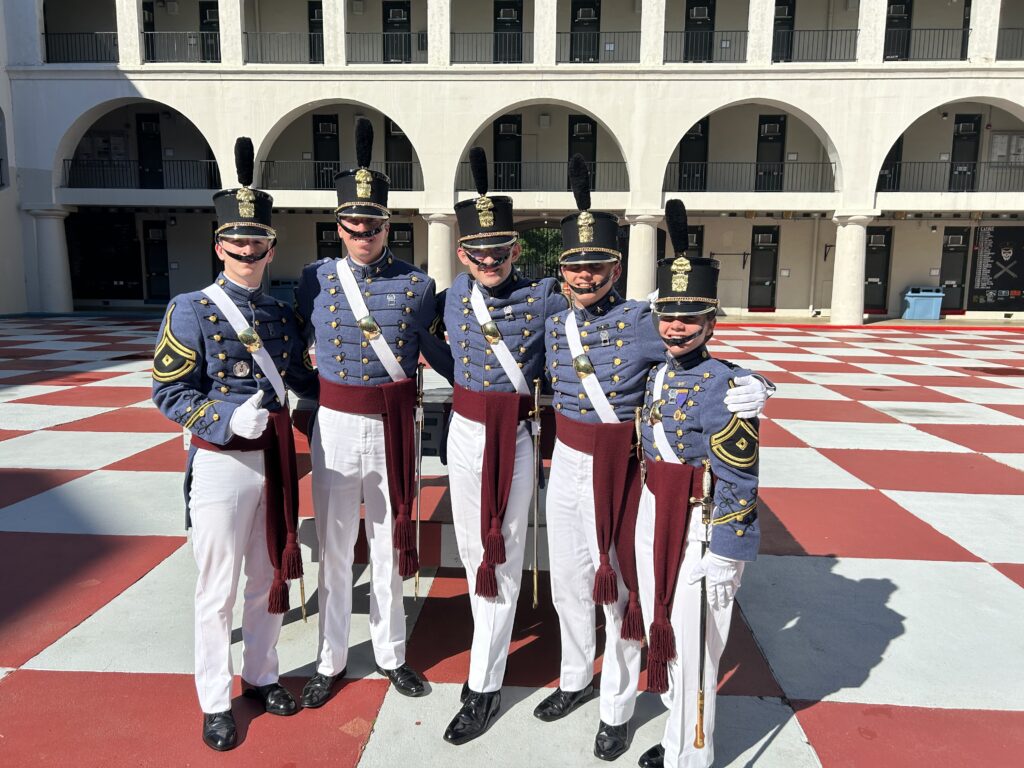 Who has been your biggest supporter while at The Citadel?
I have so many people to thank as a driving factor. I would say my family unit has been my biggest support. My wonderful mom has always been there to listen to me on late nights, and when I needed leadership advice, I would tap into my dad's 20 years of military experience. My brother is always excited to see me in parades and open barracks on his trip to "the castle."
How has The Citadel impacted your character?
I can easily say I am a different man than when I matriculated in 2020. As a member of the honor court, I definitely attribute the innate desire to maintain honor. A quote we learn knob year states "to do the honorable thing instinctively and every time." It changes your mentality to do the right thing because you want to.
What has been a favorite memory from your cadet career?
Countless times come to mind, such as Recognition Day, being selected as a 1st sergeant for Victor Company, becoming a member of the Summerall Guards, to being selected for Command in Lima Company. My favorite memory, however, was seeing the knob class of 2026 getting recognized from the position of CSM in 5th Battalion, seeing the battalion as a whole and feeling the excitement as the next class had successfully navigated the fourth-class system, while knowing I had a hand in that.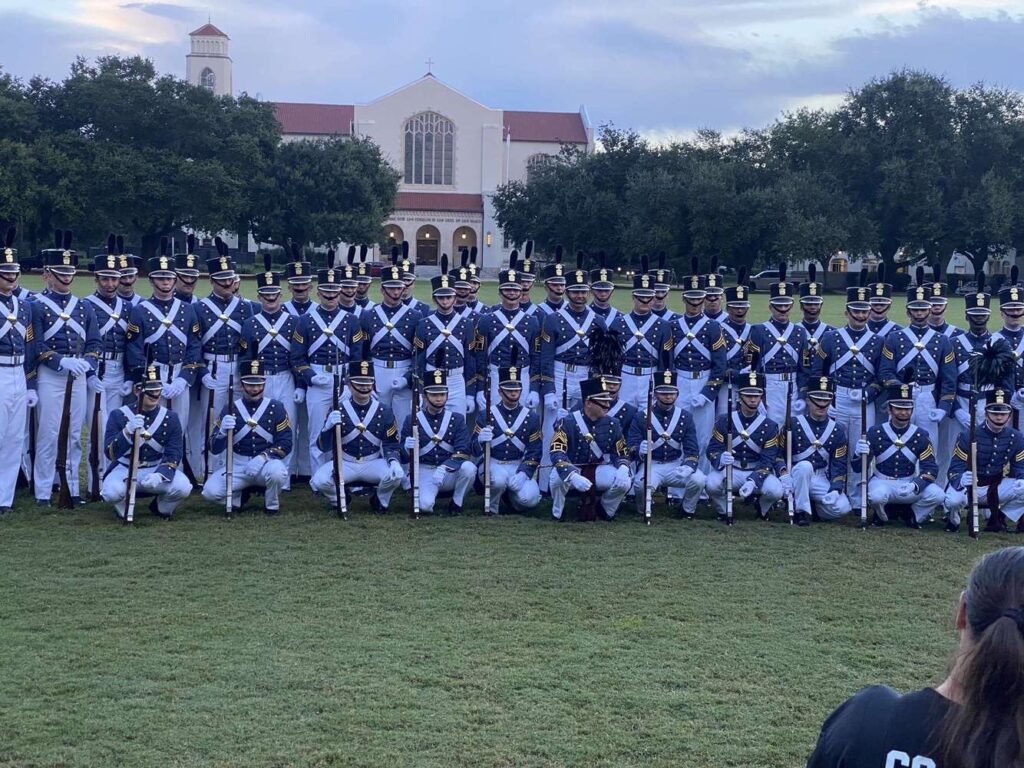 What is one piece of advice you wish you had before becoming a cadet?
If I could go back to 2020 and tell myself anything, it would be to remember that the sun will come out tomorrow. Sometimes as a cadet, and anywhere in life, you have to take a step back, "dress right, dress and step off with a 30 inch step" in the words of Sgt. Maj. Yagle. Remember your why, and when the going gets tough, well, you best get going.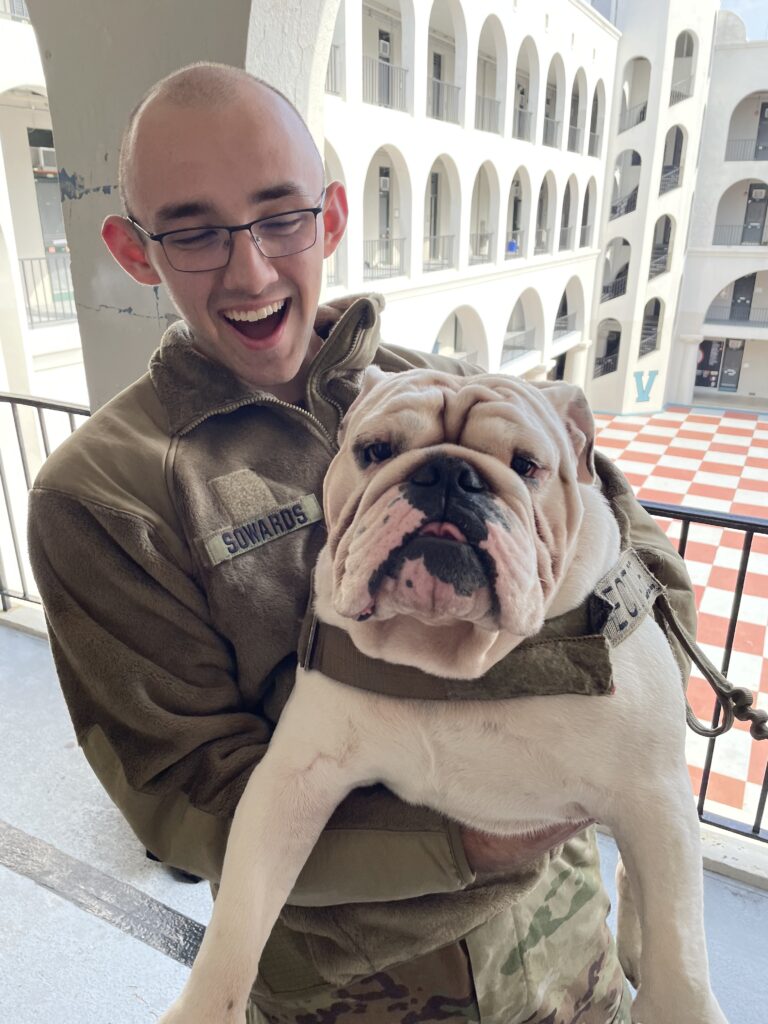 About The Citadel Class of 2024's ring stories
Members of The Citadel Class of 2024 received their rings on Friday, Sept. 29. Before getting their rings, some seniors spoke about the event's significance with Cadet Vivienne Johnson, the Regimental Public Affairs Officer for the South Carolina Corps of Cadets. Johnson, who is from Helena, Montana, is a Biology major and Education minor. When she graduates, she will be pursuing a career with the federal government in Virginia.