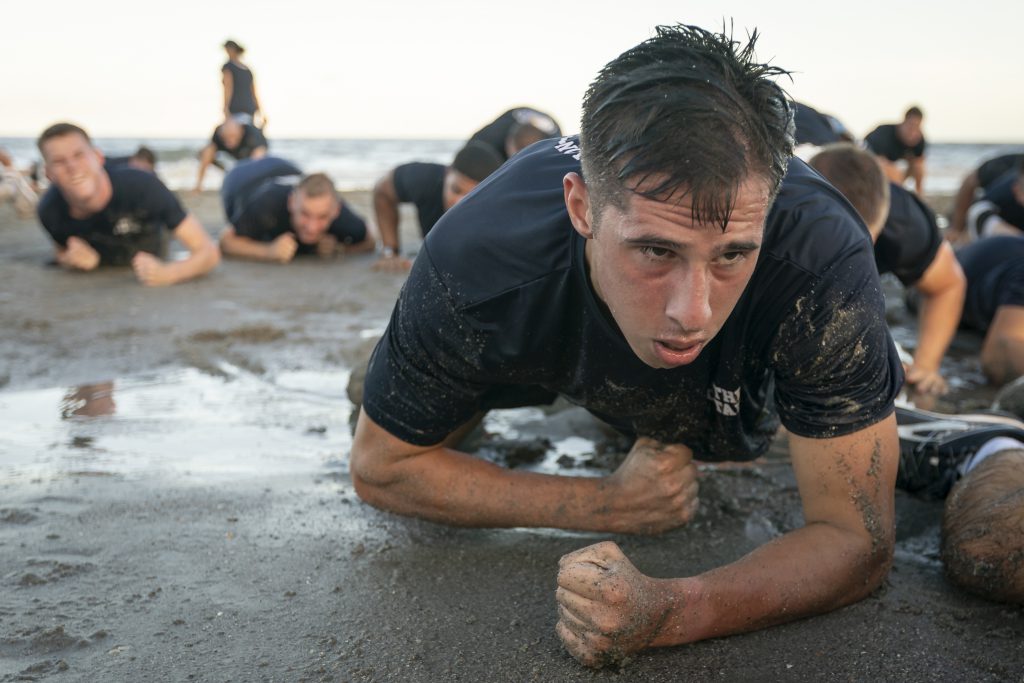 There can be no indifference when your head is enveloped by crashing waves, you've got grit in your mouth and you must prevail for the sake of the people clinging to either side of you.
The Citadel cadet experience is not one that includes a laissez-faire approach to tackling the hard stuff. Each year of a cadet's college career includes training paradigms modeled after the best practices of America's armed forces, directed by many who served the nation fearlessly in top leadership ranks.
Third class cadets, sophomores, learn to lead freshmen in training before the academic year begins. They spend hours serving the community through volunteer engagements. They examine principled leadership characteristics in the classroom. Additionally, in this formative year, sophomore cadets learn about developing fortitude in the face of adversity when working as a member of a team.
This is what that looks like.