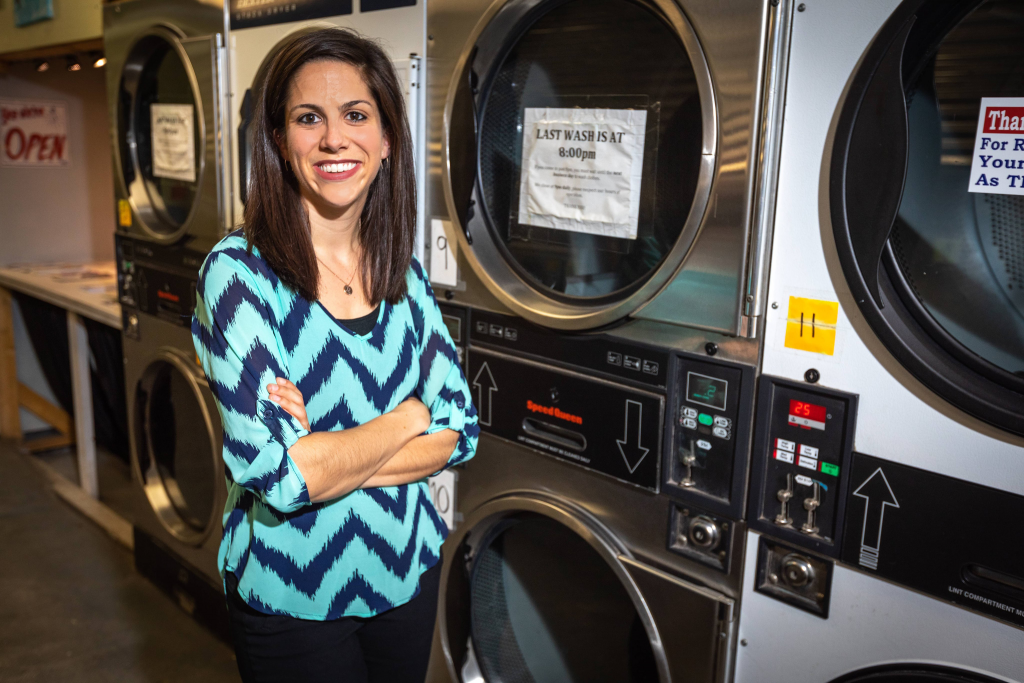 ---
"We can choose to see marginalized individuals, or we can choose to see friends and neighbors. We can choose to see hopelessness and poverty – or we can choose to see the opportunity for restoration, peace, empowerment and reconciliation."
Sammis had a social enterprise idea, so she moved toward it. Literally. She moved to Charleston's Eastside to live in service to her neighbors.
"People don't really want to be helped; they just really want to be loved. So, that's what we did through our activities which include giving neighbors the chance to have clean laundry."
Sammis transformed a barely functioning laundromat into an asset in an economically challenged area.
"It's hurtful when someone walks into a neighborhood where they don't live, don't know anyone and aren't involved in the community and then points out everything that is wrong. That is not helping people. It is offensive and can lead to division rather than inclusion," said Sammis.
While earning a degree in Clinical Counseling from The Citadel Graduate College, Sammis learned to take the ABCD approach, which stands for Asset Based Community Development. She transformed the only laundromat in a part of town where few people have cars or washers and dryers into a community gathering spot called Laundry Matters.
"We had many new machines, free laundry nights, basketball games for kids on Fridays, Bible study and dinner in my home on Wednesdays, computer classes, a small food pantry, block parties twice a year and family photo day with the photos delivered in frames to families for Christmas."
Laundry Matters and the other activities sprung out of her organization called Loving America Street, that was part of a collaborative effort that included Charleston Good and R3 (Real Talk, Real Action, Real Results).
"Being a non-profit entrepreneur alone involves a lot of problem solving, including how to help the homeless man who fell asleep on my couch, and hours of learning how to fix commercial washing machines on YouTube," she laughed. "We built a team with the collective mission of identifying community assets and leveraging them to empower local residents."
As an undergrad, Sammis studied sociology and religion. Now, with her master's degree in hand, she has moved on from Loving America Street and is working as a mental health counselor at the Charleston Dorchester Mental Health Center.
"People feel vulnerable and can lose pride if they think others view them as needing help. Loving people well is more impactful. It is messy sometimes, even uncomfortable, but loving people well is important because it transforms lives."
To view more student and cadet stories, visit mighty.citadel.edu.