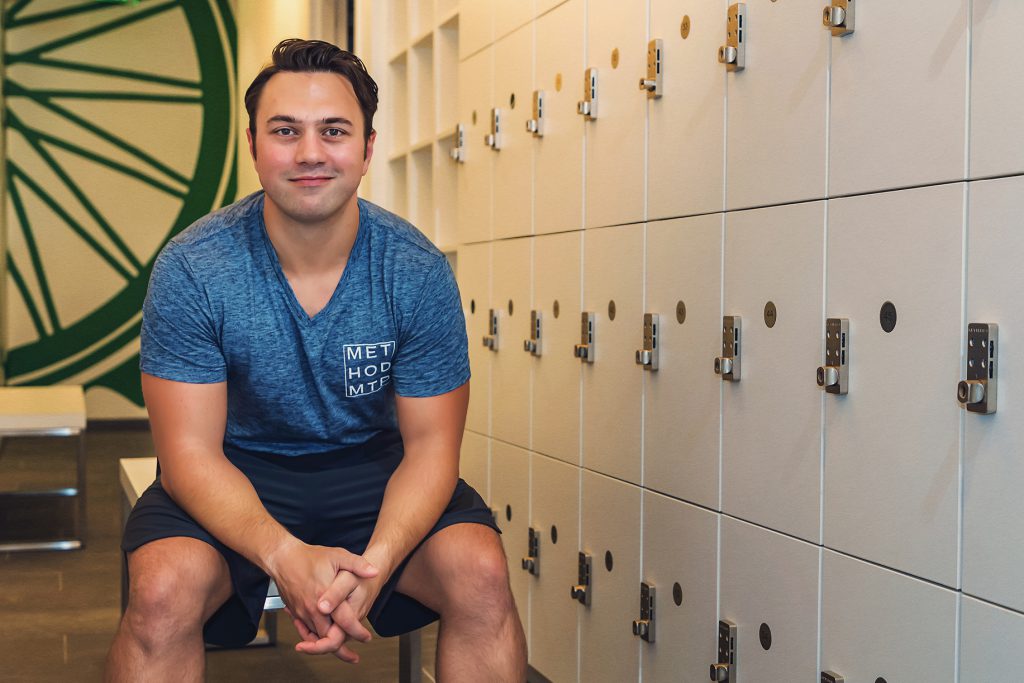 Reflecting upon his childhood outside of New York City, Dave Pawlowski immediately recalls the work ethic of his father—a successful entrepreneur in the finance sector. "I watched him wake up very early each day to catch the train into the city and saw how hard he was working for our family. And after years and years of hard work, it finally paid off. Watching him do that was very inspiring. I always looked up to him."
Pawlowski dreamed of following in his father's footsteps—his heart set on starting a family business. "It was difficult to mimic my father's success. I had no idea where to even begin."
Then Pawlowski found The Citadel MBA program.
Pawlowski and his wife Meg were new to Charleston with a young daughter and another baby on the way. He was working full time from home and ready to start a business. The Citadel's MBA program was flexible— Pawlowski took coursework in the classroom and online and built his schedule around work travel, his daughter's dance classes and the birth of his second daughter. He completed the program in 2018, incorporating courses in entrepreneurship along the way.
"The greatest takeaway from the MBA program was the sense of confidence it instilled in us to go our own way and create our own business. I was able to apply those classes directly to the business we were running."
The Pawlowskis are the proud owners of MethodRide, an indoor cycle studio located in Mount Pleasant. The studio's goal is to transform the body, mind and soul with a challenging workout in a positive, candlelit room. Unlike many other fitness studios, MethodRide provides childcare for its members.
Meg provides the creative vision—the branding, methodology and atmosphere. Pawlowski provides the technical knowledge on the back-end—monitoring cash flow, accounting, marketing, taxes—all skills he learned at The Citadel.
"The Citadel MBA gave me the business insight I did not have. We didn't know what we were doing in terms of budgeting and marketing. We knew what we wanted the business to look like in our head, but the nuts and bolts and mechanics of that—The Citadel absolutely provided those skills, and helped us avoid major pitfalls along the way."
Not advertised in the MBA program description was the benefit of the degree to his family life.
"Being able to see my family every day as part of my professional life is not something I take for granted. Some of my favorite moments are when we pick the kids up from daycare and sit down for a snack together at home. It's always chaotic, but we love being together, and laughing together. Being a father has changed everything. My will to succeed isn't just for me anymore—it's to provide for a future for other people."
---
To view more student and cadet stories, visit mighty.citadel.edu.
---
mighty.citadel.edu