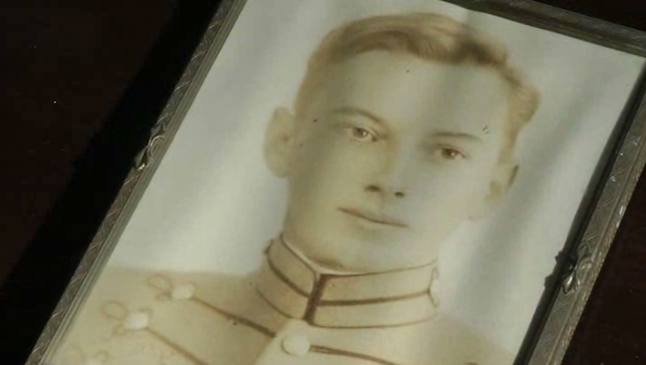 Physical training, drills, inspections…old recruiting films from 1942 depict scenes of life in the South Carolina Corps of Cadets. The films were once played at schools and theaters to promote the value of a military college education just as America was fully engaging in World War II and two years before D-Day. But cadets who were sophomores at the time of the filming were about to have their college careers interrupted in dramatic fashion.
"It's the truth because we never had graduations, we never had ring ceremonies, and we never had any of the particulars that go with being a senior at The Citadel − any of the privileges that go with being a senior at The Citadel. So, as a result, I don't think the label of The Class That Never was is altogether inaccurate," said Timothy Street, member of The Citadel Class of 1944.
In honor of The Citadel's Class of 1944 and the members of the class who served in or were killed in action in World War II, the college released rare film footage in conjunction with a video describing the experience through the eyes of Timothy Street. A WWII veteran and a member of The Citadel's Class of 1944, Street is a lifelong resident of Charleston, S.C., where the college has been located since its founding in 1842.
Street and his classmates didn't make it to their senior year. With a critical war need for junior officers and second lieutenants, the federal government called Street's entire class (with the exception of three who could not serve) to war in the summer of their junior year. According to Street, it happened despite a formal objection by the college's president Gen. Charles P. Summerall who felt the cadets would make better soldiers after they finished their military education.
"They were sent to Europe almost instantly, or at least very quickly, and they had terrible tough times because they were all the youngest grade of officer and they had the roughest duty, and we had, as a class, more fatalities than any other class at The Citadel," Street recalled.
Street and many of his classmates did return to The Citadel to finish their degrees after serving in the war. More than 6,000 men from The Citadel served during World War II. At least 209 were killed in action or died of wounds. As for the D-Day invasion in France on June 6, 1944, 13 men from The Citadel died on that day or in the months immediately following; at least three of them were members of The Class that Never Was. Graduates of The Citadel have served America in every war since the Mexican War of 1846.