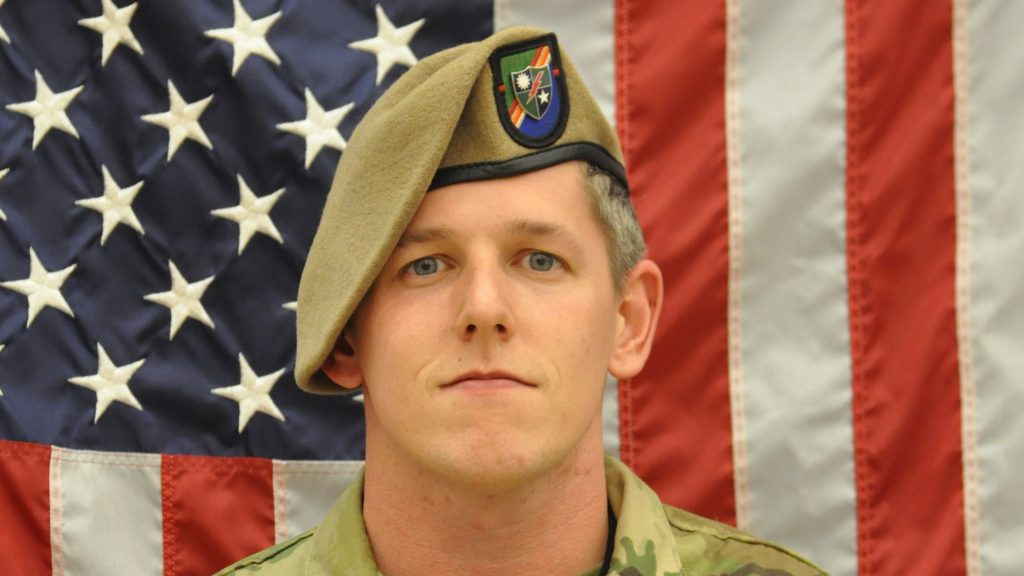 Note: Sgt. 1st Class Christopher Celiz attended The Citadel from 2004 – 2006 before leaving the college in good standing and enlisting in the Army in 2007. His name is included on The Citadel War Memorial, a monument on campus honoring former members of the South Carolina Corps of Cadets who sacrificed their lives for their nation.
President Joe Biden is reportedly preparing to award the Medal of Honor posthumously to a Citadel cadet-turned-Army Ranger from Summerville whose death at the hands of enemy gunfire in Afghanistan helped save his fellow soldiers.
Sgt. 1st Class Christopher Celiz, 32, was believed to be a part of a CIA effort to capture or kill militant targets at a time when the broader U.S. military mission was geared toward training and supporting Afghan defense forces.
A Dec. 8 report from The Washington Post said the South Carolinian is among two other soldiers, Master Sgt. Earl Plumlee and Sgt. 1st Class Alwyn Cashe, who fought in Afghanistan and Iraq that could be awarded the military's highest honor for valor as soon as next week.
Celiz, a Summerville native, died July 12, 2018, from wounds suffered as a result of enemy small-arms fire in eastern Afghanistan's Paktiya province.
The combat engineer with the elite 75th Ranger Regiment exposed himself to enemy gunfire to protect a helicopter that was carrying out a medical evacuation, per an Army report about the incident.
The pilot, Capt. Ben Krzeczowski, said he would have died if it weren't for the actions of the Summerville native.
"My aircraft would have been critically damaged if it weren't for Chris, and we owed him our lives." Krzeczowski told the Army.
Celiz's wife, Katherine, told The Post and Courier she didn't want to comment until the White House made an official statement.
White House and Pentagon personnel did not respond to questions from The Post and Courier on Dec. 9. 
The Post reported the medals could be delivered as soon as Dec. 16, basing its story on comments from four current and former U.S. officials who spoke on the condition of anonymity ahead of an expected White House announcement.
Celiz's roots in the Palmetto State run deep. He attended Summerville High School and later The Citadel, where he was enrolled for two years before enlisting in 2007. At the time of his death, he was on his fifth deployment as an Army Ranger.
U.S. Rep. Nancy Mace, R-Charleston, praised Celiz's courage and said the Citadel cadet's dedication to the country wouldn't be forgotten.
"Because of his heroic deeds, Sgt. First Class Celiz will be posthumously awarded the congressional Medal of Honor," said Mace, a Citadel graduate. "Today, and every day, our hearts are with Sgt. First Class Celiz and his family."
To be considered for the Medal of Honor, a deed performed by the service member must have been one of personal bravery or self-sacrifice so conspicuous as to clearly distinguish the individual above his comrades and must have involved risk of life.
By law, Medals of Honor must be awarded within five years of the combat action recognized, but in legislation passed early this year, Congress made additional consideration for Cashe, Plumlee and two other soldiers. Celiz's death fell within the half-decade time frame.
The White House's anticipated announcement comes as Biden faces criticism for harried withdrawal from Afghanistan that left at least 13 service members dead as well as some American and Afghan partners stranded under Taliban rule.
In the nearly 20 years America spent in Afghanistan and Iraq since 9/11, an estimated 101 service members from South Carolina died, according to a review of data from the Military Times and iCasualties.org.
Nearly 20 graduates from The Citadel died overseas during the wars, according to the school's website.
Read more on ArmyTimes