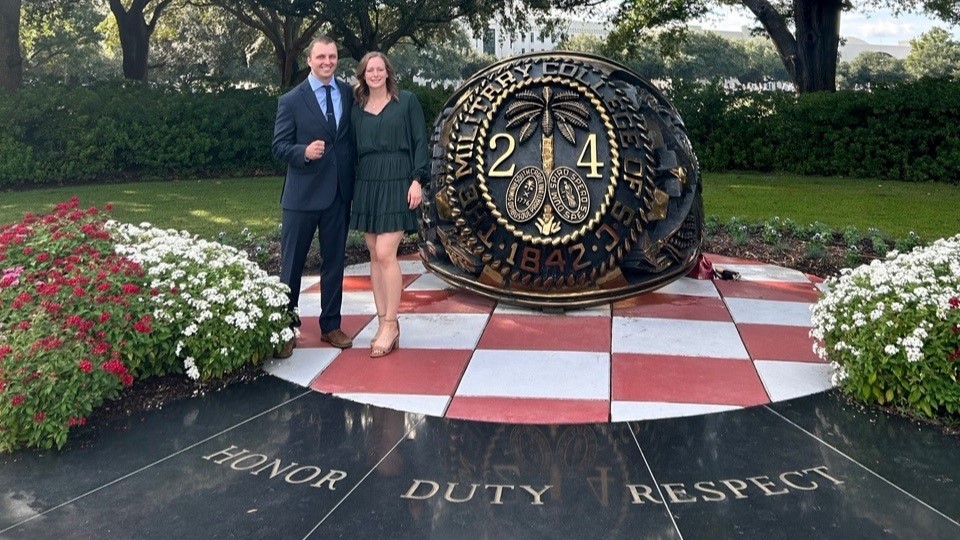 In honor of Veterans Day on Nov. 11, The Citadel is featuring some of the college's outstanding veteran and active-duty students representing different branches of the U.S. Armed Forces.
There are more than 330 veterans and active-duty students currently studying at The Citadel as either undergraduate or graduate students. They can take classes as day students alongside the Corps of Cadets, evening students with other non-cadet students or online. The Citadel's Veteran Student Success Center also offers resources to these students to ensure they have an easy transition and excel here.
Named #1 Best College for Veterans in the South for six consecutive years, the Military College of South Carolina is honored to help our nation's heroes advance their education.
Q&A with Langley Brimm, Class of 2024
Langley Brimm is a veteran and an undergraduate student at The Citadel majoring in Criminal Justice with a focus on International Affairs. Brimm served for five years in the Navy and, after graduating, expects to accept a commission into the Army as a second lieutenant.
At what rank did you leave the military? How long did you serve? What was your time in the military like?
I left the U.S. Navy as an E-5. My time in the military was crucial for developing my maturity and shaping how I view the world. I was fortunate enough to participate in a humanitarian mission in the Pacific during my service. The exposure to a foreign culture taught me to appreciate how fortunate my family and myself are, as well as the impact one person can make on others' lives.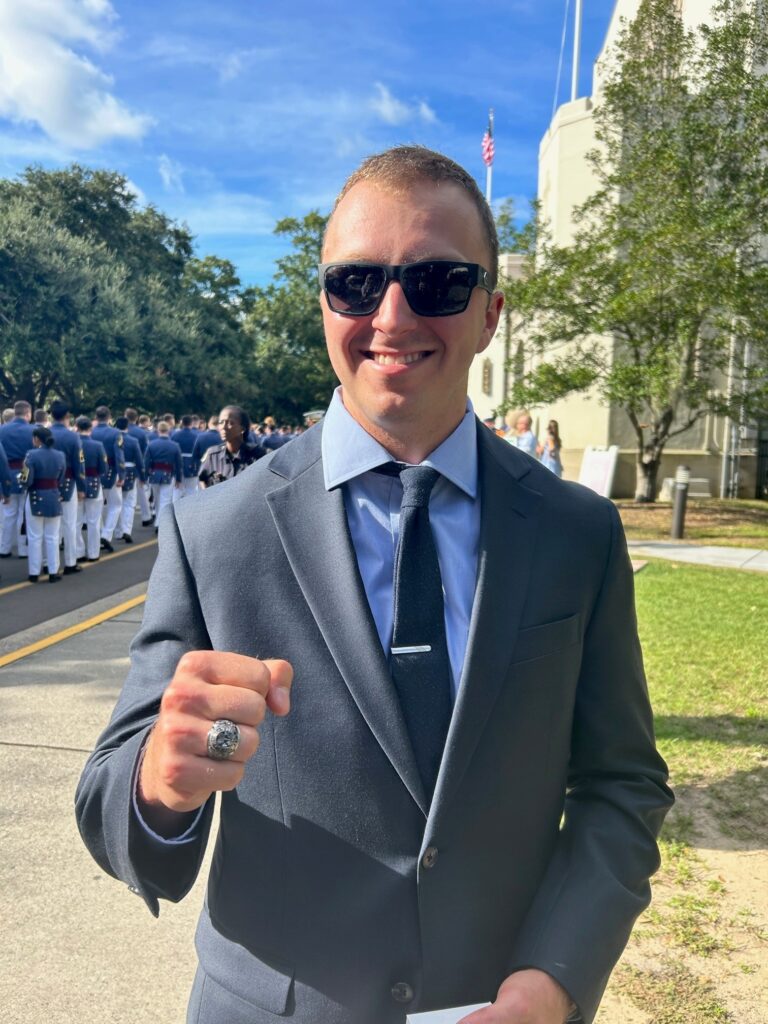 Did you come to The Citadel immediately after retiring, or do something else in between? Are you currently working now?
I began attending The Citadel immediately after I left active service in order to commission with the Army ROTC department. I currently work at The Citadel's Veteran Student Success Center, or VSSC, and as part of the leadership team within The Citadel's Army department.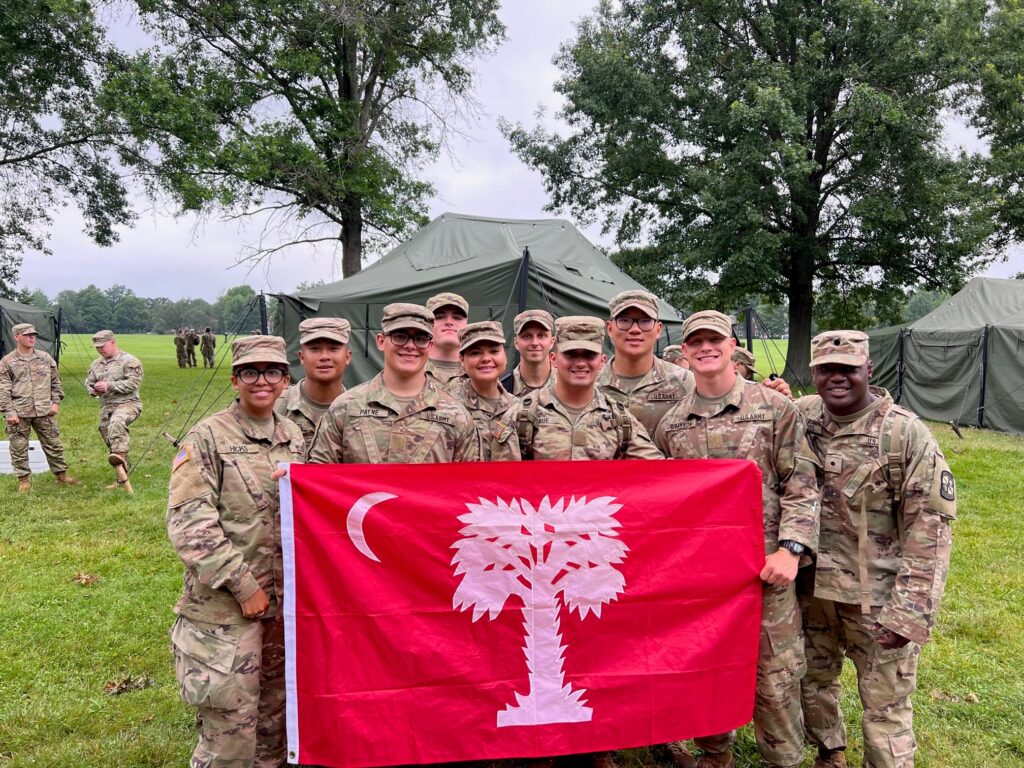 How did you hear about The Citadel?
I am a double legacy of The Citadel. My grandfather graduated from The Citadel as a cadet and my mother graduated from The Citadel as a graduate student.
What experiences from your military service have prepared you to be a better student and citizen?
My military service taught me the value of work ethic and compassion. Someone does not have to be the smartest, strongest or fastest in a room to perform so long as they work diligently and show others compassion by either developing them or being an asset to others.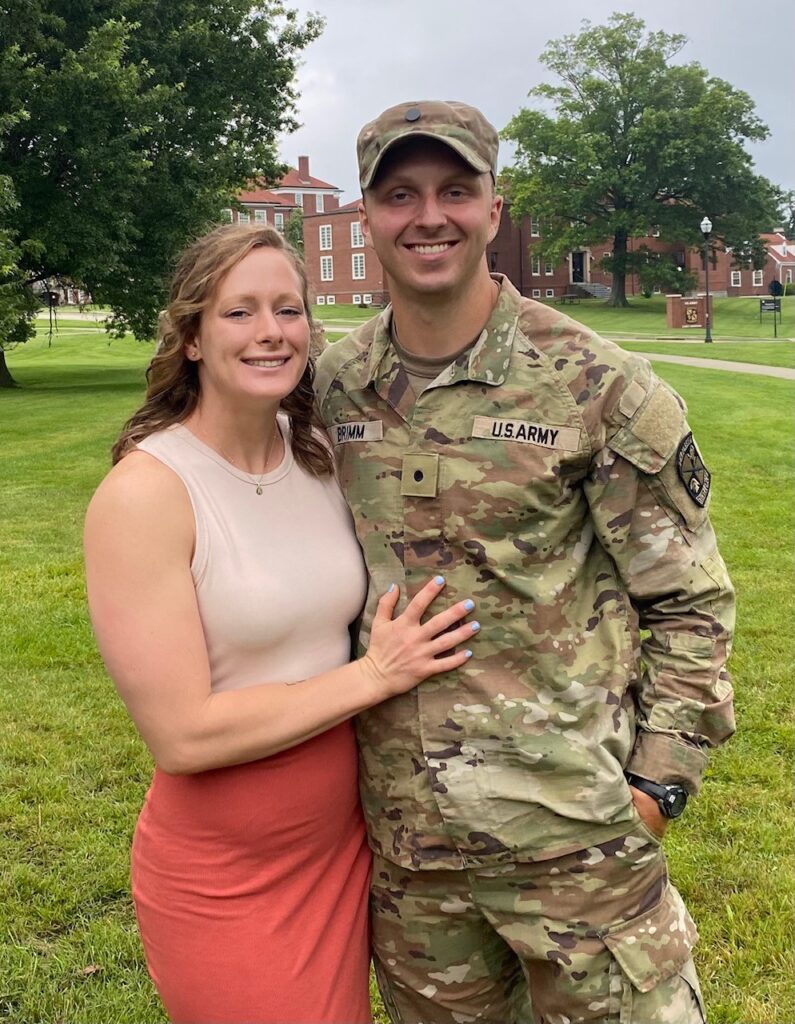 Are there any advantages to being a veteran at The Citadel?
The Citadel's VSSC is a place which allows veterans to find something we all miss from military service community. Being around other veterans allows for me to interact with like-minded individuals who have been a boon to me since I left active service. In addition to being around other veterans, the faculty at the VSSC are some of the best individuals I have had the pleasure of working with. Sally, Sarah, Melissa and Frank all are crucial to making a veteran's experience at The Citadel memorable.
Do you ever get to interact with cadets on campus? If so, what are those interactions like?
I interact with cadets on a daily basis due to my position in the Army ROTC department. I have had the pleasure of mentoring and learning from some of the finest young men and women The Citadel has to offer. I have thoroughly enjoyed my time with Citadel cadets and will continue to until I graduate.
What's your favorite thing about The Citadel as a whole?
My favorite thing about The Citadel is the people. I have had overwhelmingly positive interactions with all of the students, faculty, and fellow veteran students. The Citadel offered me a community when a community was what I needed, and I have enjoyed my time in school all the more for it.